Society
The Culture Of Austria
Austria has a rich culture and heritage.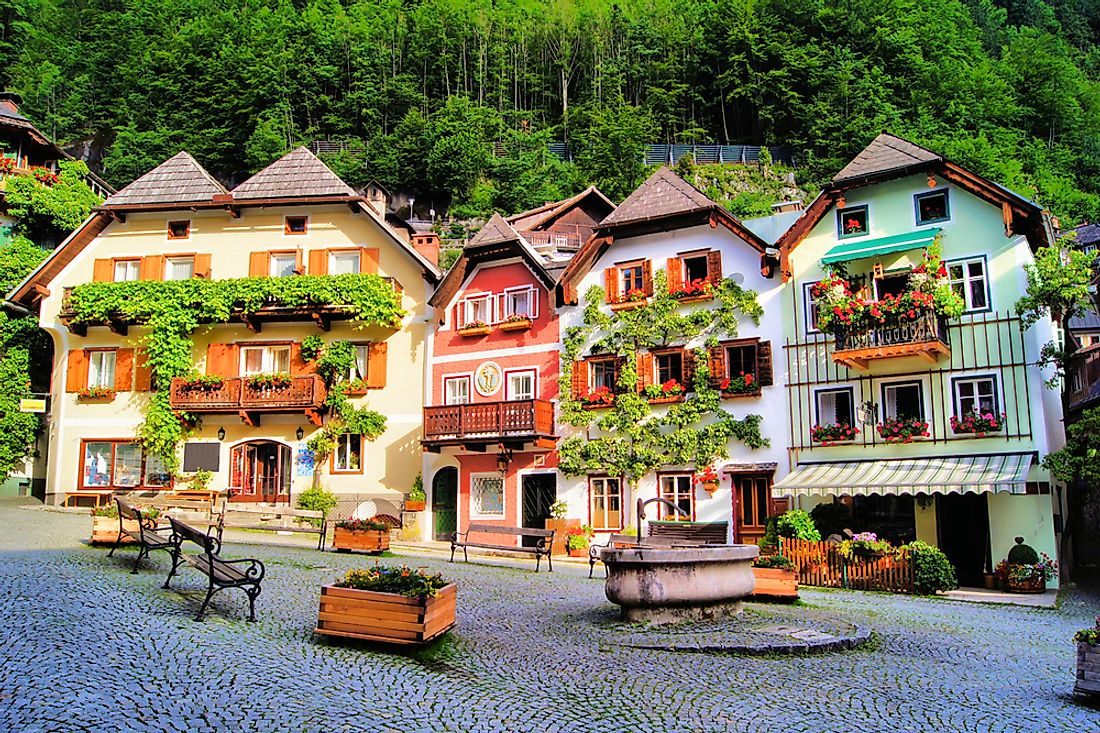 The Central European country of Austria hosts nearly 9 million people. Austria is an Alpine nation with a highly mountainous terrain. Ethnic Austrians account for 84.2% of the country's population. Germans, Serbians, Turks, Romanians are some of the ethnic minority communities residing in the country. Catholicism is the religion of the vast majority of Austrians. 73.8% of the population adheres to this faith.
5. Austrian Cuisine
Austrian cuisine reflects influences from Central Europe and is often treated as an equivalent of the Viennese cuisine (the cuisine of Austria's capital city, Vienna). Breakfast is the first meal of the day and usually includes bread rolls served with butter or jam or cold meats and cheese. Tea or coffee is also served. Traditionally, lunch was regarded as the main meal of the day. However, modern-day Austrians working in their offices hardly find time to have a sumptuous lunch. The main meal is mostly now taken in the evening. Some typical dishes of Austrian cuisine are Tafelspitz (beef boiled in soup and served with chives sauce, apple, and horseradish), liptauer (spicy cheese on bread slice), Marillenknödel (an apricot-stuffed dumpling), etc.

Popular meats consumed in Austria include chicken, beef, goose, pork, and turkey. Veal is usually used to make Wiener Schnitzel. The meat of wild game is also eaten in different parts of the country. It is supported by the hunting tradition that is prevalent across the nation. Game meat (wild boar, roe deer, fallow deer, etc.) is served with seasonal fruits and vegetables in many restaurants during the hunting season.
Austrian cuisine is globally famous for its excellent desserts. The Sachertorte (an apricot jam-filled chocolate cake served with whipped cream) is a signature Austrian dessert. The caramel flavored Dobostorte and the Esterhazy Torte (a layered cake), are also a favorite of many. The Kaiserschmarr'n (a fluffy pancake made with fruits and raisins) and the Danish pastry are other popular desserts. Coffee is consumed throughout Austria. Alcoholic beverages like Austrian wines and beer are considered to the finest in Europe.
4. Austrian Literature And Arts
Austrian literature is often considered as a subset of German literature since it is written in German. In fact, it is believed that German literature originated in Austria in the 13th century in the form of songs and epic poems. According to a section of scholars, however, Austrian literature in a strict sense refers to literature produced from the year 1806 when the Austrian Empire was established by Francis II. Over the years, major national and international events have shaped the Austrian literature. In the past, Austrian literature referred to the literary works associated by the vast empires of which modern-day Austria was a part. Today, it refers to the literature originating from the small, independent, European nation of Austria. The Austrians today are proud of their rich literary heritage. Coffeehouses in Vienna have a long history of serving as venues for literary meets. Today, the modern Austrians continue to maintain this literary culture.

Austria always had a thriving art scene. Vienna has for long served as one of the hubs of fine art in Central Europe. The country has produced many artists and painters of international fame. Art galleries and museums in the country display a rich collection of works of art by talented Austrian artists of the past and present day.
3. Performance Arts In Austria
Vienna has also served as a major hub of musical innovation in Central Europe. During the Baroque period, folk music of the Hungarians and the Slavs significantly influenced Austrian music. The patronage of the kings of the Habsburg dynasty attracted many composers to Austria in the 18th and 19th centuries. Internationally renowned composers like Beethoven, Johann Strauss II, Mozart, Joseph Haydn, and others are associated with Vienna. It is thus not surprising that Vienna is called the European capital of classical music. Today, multiple genres of music flourish in Austria. Many music festivals are held in the country every year and attract both domestic and foreign lovers of music.

Austria also has an active cinema industry since the early 20th century. Many Austrian films and cinema professionals have earned international success. Theatrical performances are also popular in the country.
2. Sports In Austria
Ice hockey, skiing, and football are the most popular sports in Austria. The Alpine location of the country makes it a paradise for winter sports. The country has hosted many international winter sports competitions. It has also won the Alpine Skiing World Cup several times. Austria's ice hockey team is one of the best in the world. The Austrian Championship and the Austrian Cup are some of the prestigious football tournaments held in the country. The national football team of Austria had qualified for several FIFA World Cups. Horse riding and chess are also popular games in Austria.
1. Life In Austrian Society
Despite the law granting equal rights and freedoms to both men and women, a significant section of the Austrian society still believe in the concept of traditional gender roles that are influenced by Roman Catholicism. Unlike the situation in most other European nations, Austrian women are still under-represented in the workforce. Top offices in business, administration, and politics are still held by men. However, this situation is changing and more Austrian women are now working outside of the homes than before. The involvement of Austrian men in house chores and childcare is also steadily increasing, especially in urban households where both men and women hold jobs.

Although marriage was important in the more conservative Austrian society of the past, today living together and raising children without marriage is quite acceptable. Divorce and re-marriage rates are also high in the country. Although the society was highly religious in the past, a significant section of young Austrians of the present day, especially those in the urban areas, pay less importance to religion in their daily lives. Christian marriages are, however, mostly held in the Roman Catholic Church.
Most households in towns and cities are nuclear in nature. Both two-parent and single-parent households are common. In rural areas, however, extended families are more common. Inheritance patterns vary throughout the country. In most cases, one of the sons inherits the paternal property while other siblings receive cash.
Both paternity and maternity leaves are granted to parents of infants. Parents also receive monthly payments from the government to raise their children. Austrian children are taught to respect their country's art, heritage, and environment. Free education is provided to all. The literacy rate in the country is about 99%.
About the Author
Oishimaya is an Indian native, currently residing in Kolkata. She has earned her Ph.D. degree and is presently engaged in full-time freelance writing and editing. She is an avid reader and travel enthusiast and is sensitively aware of her surroundings, both locally and globally. She loves mingling with people of eclectic cultures and also participates in activities concerning wildlife conservation.
This page was last updated on December 3, 2018.
Citations
Your MLA Citation
Your APA Citation
Your Chicago Citation
Your Harvard Citation
Remember to italicize the title of this article in your Harvard citation.