The Busiest Airports in the World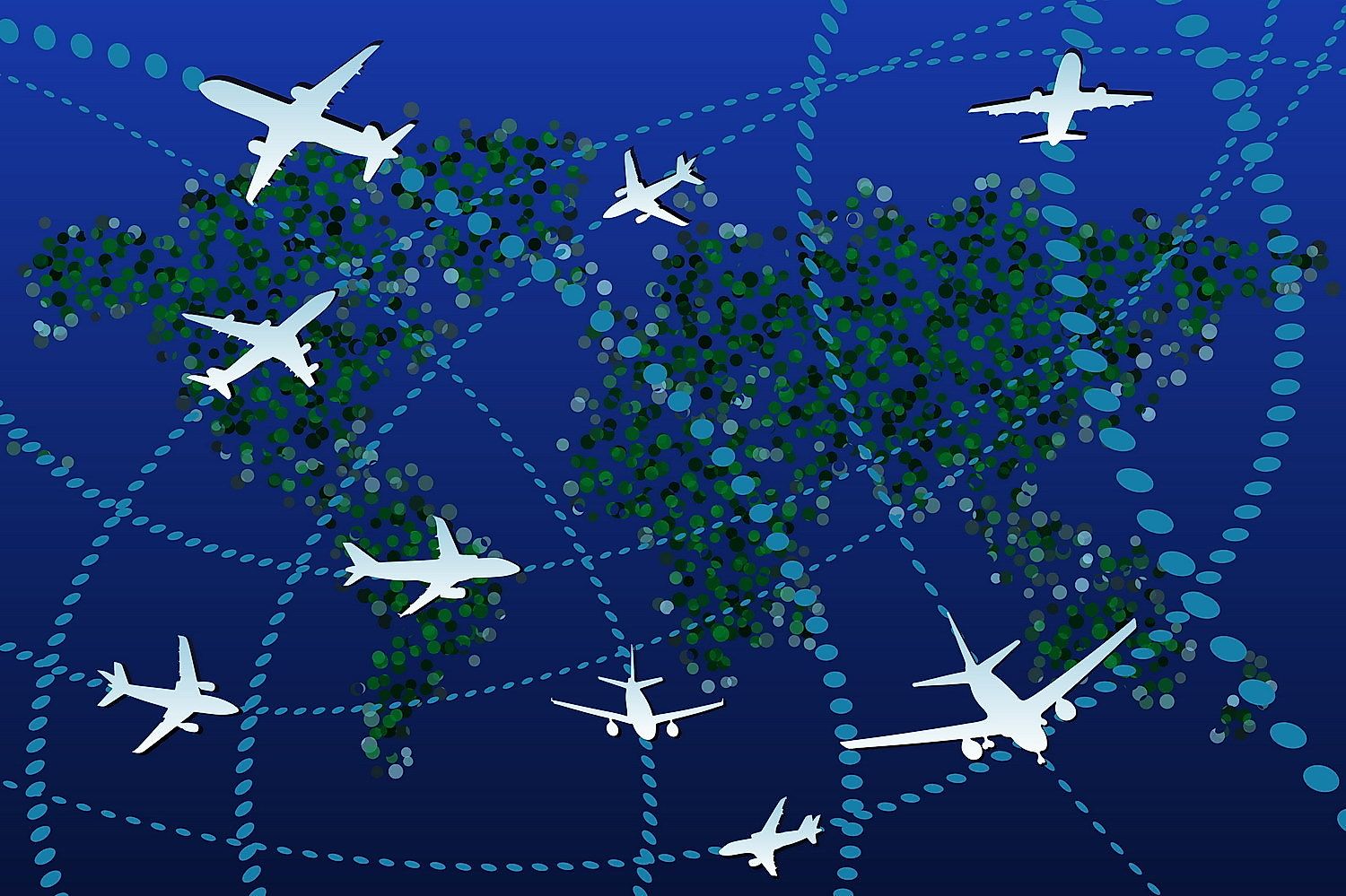 How busy an airport is can be measured based on how many passengers it sees annually. These passengers include people who board aircrafts, people waiting to board aircrafts, and people presently in flight. All this data is compiled and recorded by the Airports Council International (ACI), which is headquartered in Montreal, Canada.
The ACI reports that many of the world's busiest airports are situated in the United States. In the top 50 of the 2017 rankings, the US had 15 airports while China had 10. Other economic powers such as the United Kingdom, German, Japan, and others had two airports each.
Busiest Airports
1. Hartsfield-Jackson Atlanta International Airport - 103 Million Passengers
Complete data from 2017 shows that Hartsfield–Jackson Atlanta International Airport is the busiest airport in the world. It sees 103,902,992 passengers yearly. This airport is located a few miles from the city of Atlanta, Georgia. To deal with the mammoth number of passengers every year, the airport spans over an area of about 4,700 acres. In addition, it has five runways running parallel to one another as well as 209 gates for both domestic and international flights. Since 1998, the airport has been the busiest airport based on the passenger traffic. Named after former mayors Maynard Jackson and William B. Hartsfield, the airport codes are ATL (IATA) and KATL (ICAO).
2. Beijing Capital International Airport - 95 Million Passengers
The Beijing Capital International Airport is the world's second busiest airport with 95,786,442 passengers yearly. This international airport is located some 20 miles from the city of Beijing in China. The airport has three major terminals namely Terminal 1, 2, and 3. Terminal 1 serves domestic passengers while the remaining two terminals are subdivided to serve different airlines. The codes for the airport are PEK (IATA) and ZBAA (ICAO). The airport has been in operation since 1958. Over the years, it has seen improvements to increase its capacity.
3. Dubai International Airport - 88 Million Passengers
The Dubai International Airport is the world's third busiest airport with 88,242,099 passengers passing through it yearly. Aside from serving Dubai, this busy airport is also crucial for the entire United Arab Emirates region. Located in the Al Garhoud district, this busy airport spans an area of about 3,100 acres. Opened back in 1960, the massive airport features three terminals and a number of concourses. There are 140 airlines operating in the airport and get to more than 270 destinations all around the world. The codes for this airport are DXB (IATA) and OMDB (ICAO).
4. Tokyo Haneda Airport - 85 Million Passengers
Tokyo Haneda Airport is the world's fourth busiest. It sees 85,408,975 passengers yearly. Also known as the Tokyo International Airport, this airport is located in Ōta, Tokyo, which is a few miles from Tokyo Station. Mostly, this airport serves the Greater Tokyo Area and provides a base for two major airlines in Japan namely Japan Airlines and All Nippon Airways. Haneda has four runways made of asphalt concrete with the longest one having a length of 11,024 feet. In addition, it has three terminals with terminal 1 and 2 reserved for domestic travel while the third is for international travel. The codes for this airport are HND (IATA) and RJTT (ICAO).
The Busiest Airports in the World
| Rank | Airport | Location | Passengers (Yearly) |
| --- | --- | --- | --- |
| 1 | Hartsfield–Jackson Atlanta International Airport | Atlanta, Georgia | 103,902,992 |
| 2 | Beijing Capital International Airport | Chaoyang-Shunyi, Beijing | 95,786,442 |
| 3 | Dubai International Airport | Garhoud, Dubai | 88,242,099 |
| 4 | Tokyo Haneda Airport | Ōta, Tokyo | 85,408,975 |
| 5 | Los Angeles International Airport | Los Angeles, California | 84,557,968 |
| 6 | O'Hare International Airport | Chicago, Illinois | 79,828,183 |
| 7 | London Heathrow Airport | Hillingdon, London | 78,014,598 |
| 8 | Hong Kong International Airport | Chek Lap Kok, Hong Kong | 72,665,078 |
| 9 | Shanghai Pudong International Airport | Pudong, Shanghai | 70,001,237 |