When air traffic is running normally, more than 44,000 flights take off in the US alone each day, transporting a whopping 2.7 million passengers to their destinations. Each year, the Federal Aviation Administration handles over 16 million flights over land in the US. In Canada and Mexico, there are millions of annual flight travelers. It all adds up to some very busy skies. 
Which airports are seeing the biggest crowds? Here is a look at the top five busiest airports in North America in 2018.
Atlanta GA - Atlanta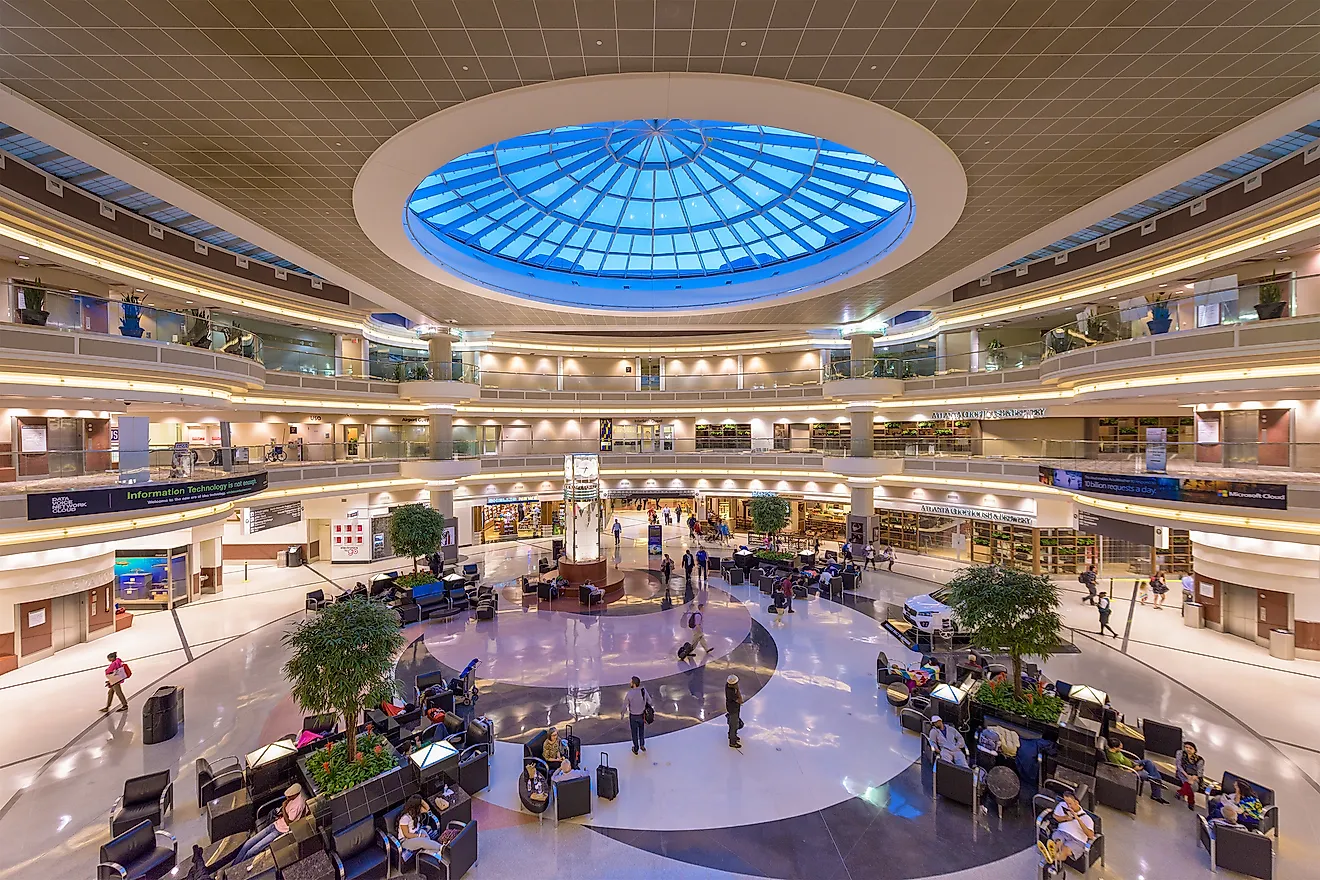 The first place winner is the Hartsfield-Jackson Airport in Atlanta. Amazingly, this airport is not only the busiest in North America, but it is actually the busiest airport in the world. 
Why does Altanta's airport see so many passengers going through its doors? It is so busy because Hartsfield-Jackson is a major connecting hub in the US, and it is also a port of entry into the country, making it a double-whammy in terms of numbers. 
Astoundingly, Atlanta is just a two-hour flight away from the vast majority of Americans, making 80% of the country's population within easy reach.
Hartsfield-Jackson was not always so bustling, however. It was built on the abandoned Atlanta Speedway racetrack, and had its first flight in September 1926. As an airport, the space was first named Candler Field after the area's former owner, Coca-cola tycoon Asa Candler. The new owner-Atlanta Mayor Walter Sims- is reported to have enjoyed a rent-free lease for the first five years of operation. Nice deal! 
By 1930, this airport was the third busiest airport in the US. 
Like many other major airports, this one has five runways, and they all parallel each other.
Los Angeles CA - Los Angeles International Airport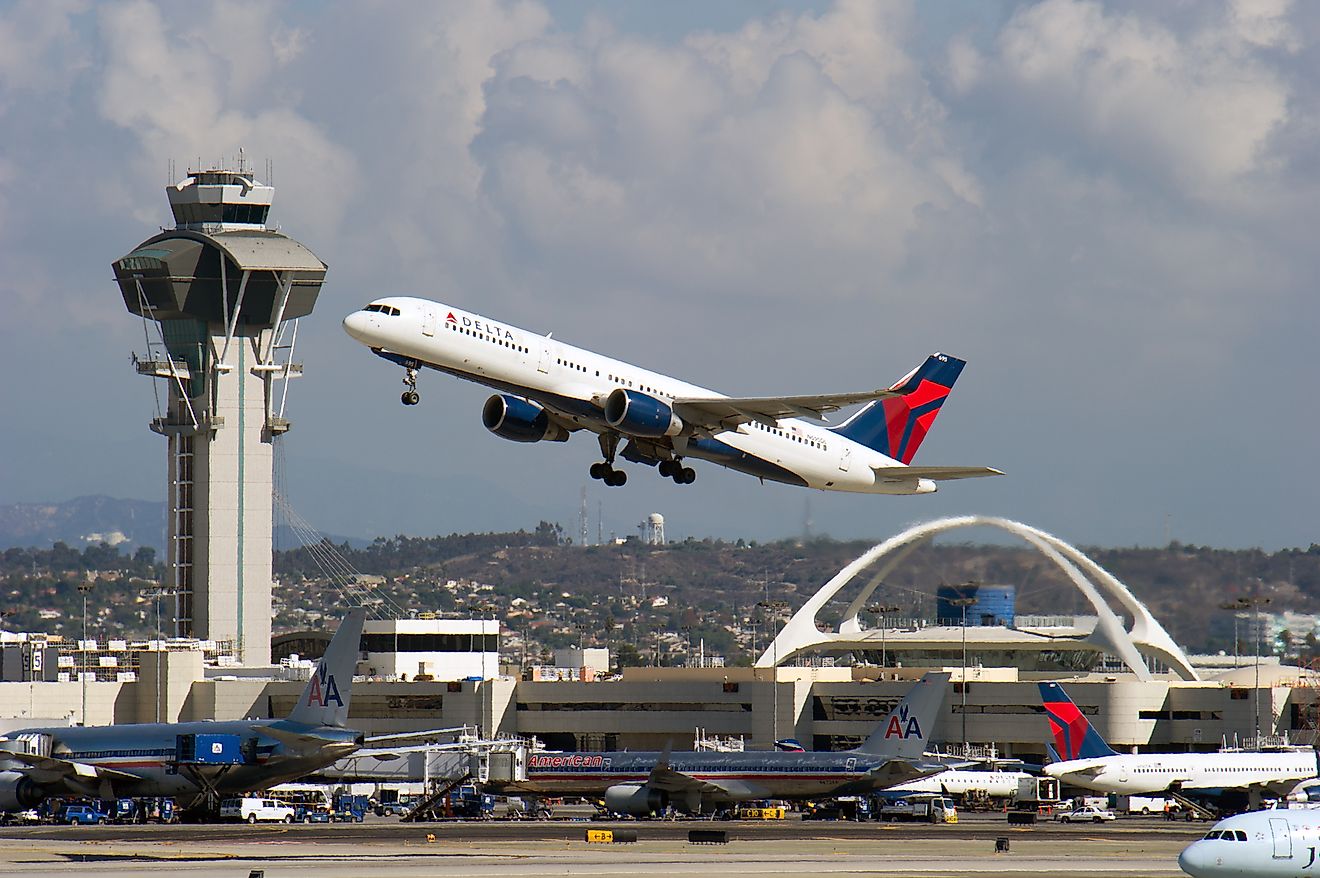 California's LAX is the second busiest airport in North America. Like the first airport on this list, it also ranks internationally, and has the proud honor of also being the third busiest airport in the world, with Beijing's International Airport occupying the second position. 
LAX began its legacy in 1928 when the Los Angeles City Council purchased land  to build an airport, and named it Mines Fields after the real estate agent who helped the city make the purchase. 
The airport has a total of nine passenger terminals and four runways, and is conveniently located within the Los Angeles metropolitan area. 
What does the "X" stand for in LAX? Funnily enough, nothing, really. This extra letter was tagged onto the end of "LA" in 1947 when airports adopted three letters to identify themselves instead of two. This happened because the airline industry was then booming, and more airports were being built quickly, worldwide.
Chicago IL - O'Hare International Airport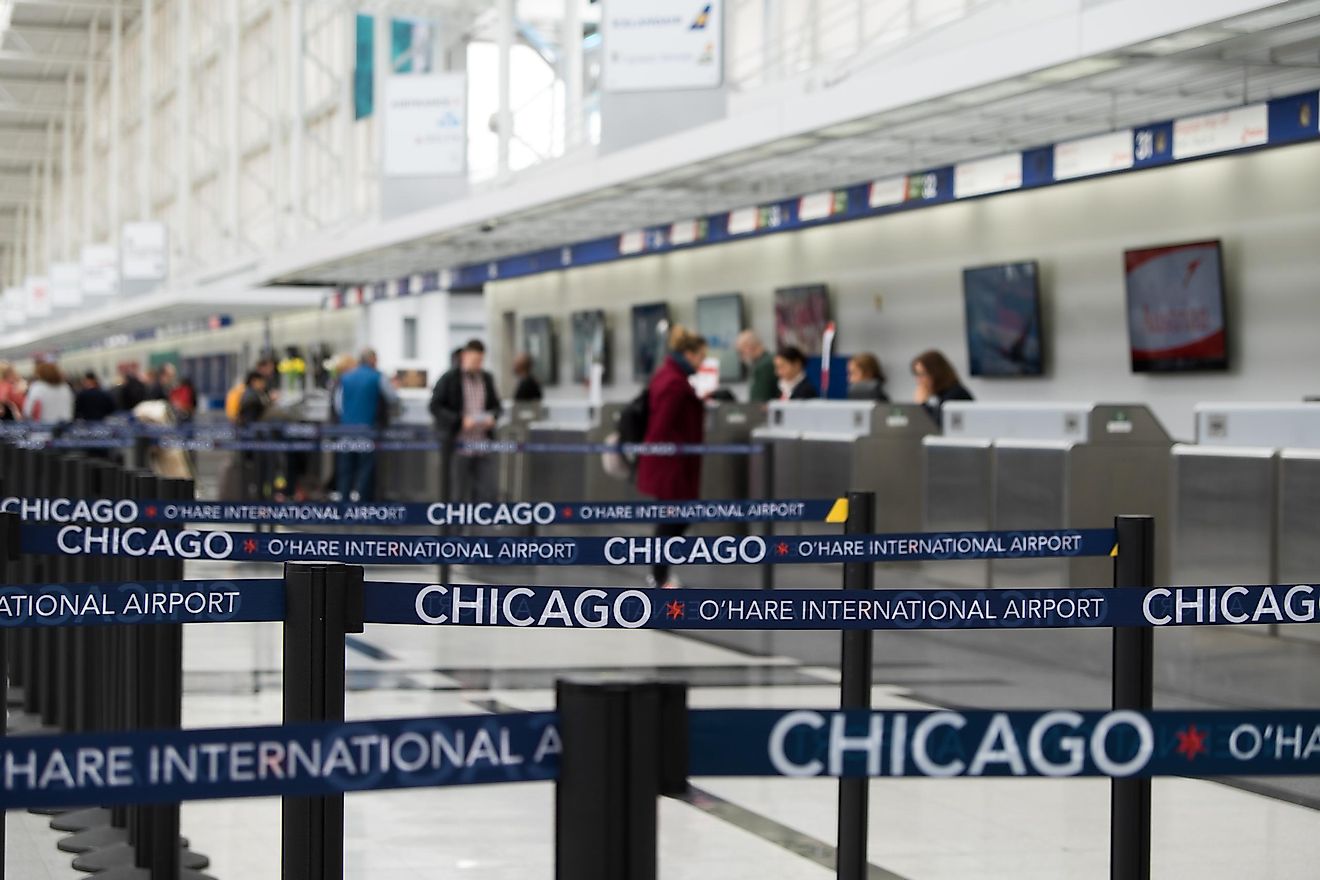 Chicago O'Hare International Airport is third in line in North America in terms of the number of people who use it as travelers, with over 83 million passing through it in 2018. 
O'Hare actually surpassed Atlanta's airport as the world's busiest from 1963 to 1998, but has now dropped in rankings to be the sixth-busiest airport to grace the globe. Its designated letters are "ORD" which may seem strange, but there is some logic behind this choice. The airport was once the location for a factory making airplanes called Orchard Place. The airport's code letters now reflect this history.
Dallas/Fort Worth TX - Dallas/Fort Worth International Airport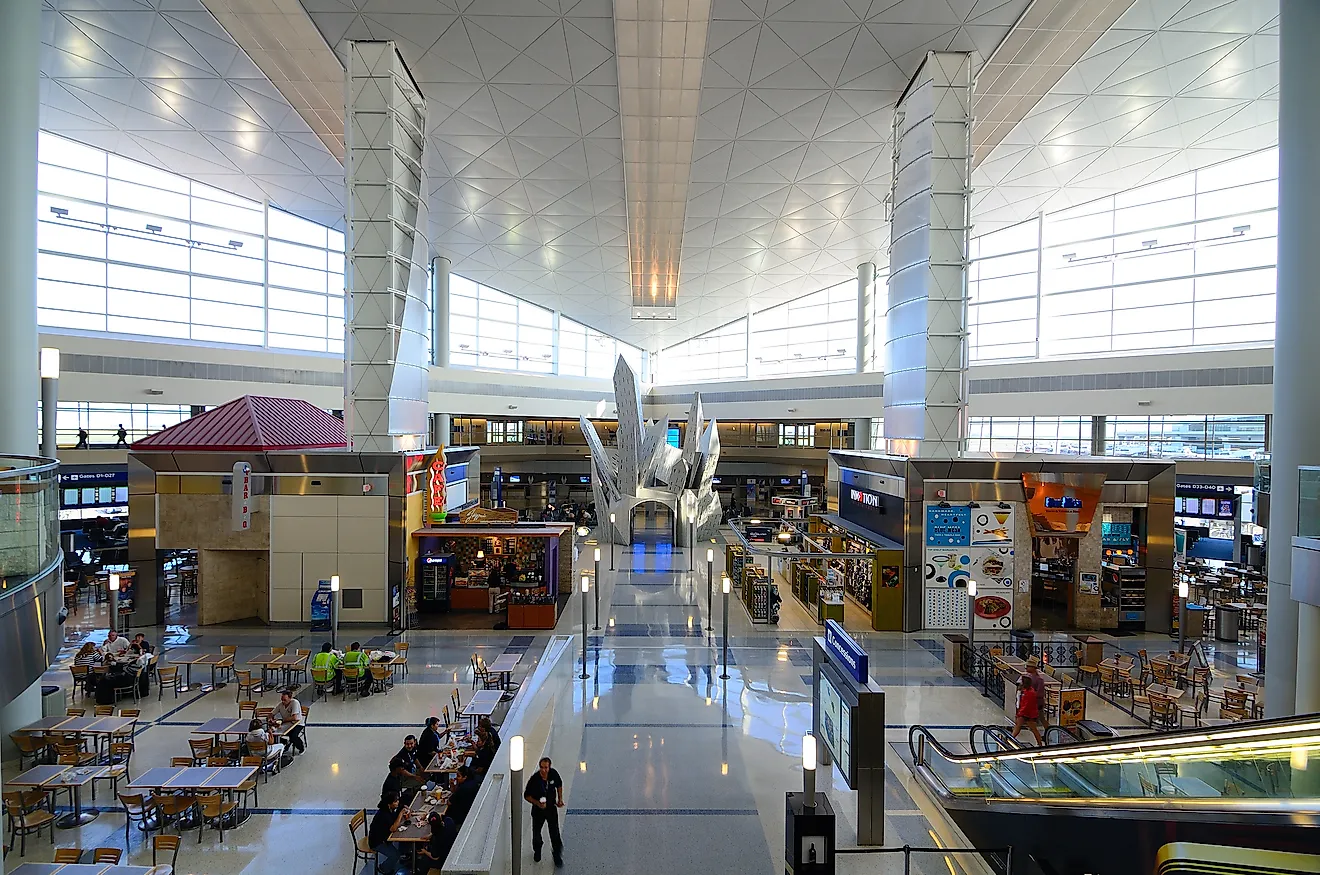 Dalla/Fort Worth International Airport has the distinction of being one the busiest in North America, and also the largest hub for American Airlines. 
The cities of Dallas and Fort Worth did not always share their airport. In 1927, both urban areas built their own airports, and it was not until 1940 that the Civil Aeronautics Administration designated millions of dollars towards the creation of a joint building. This is not when construction began, however. Disagreements between Dallas and Fort Worth led to a long delay before the two cities would share an airfield. Construction of the Dallas/Forth Worth International Airport actually began in 1969. The hub opened with four terminals, and was highly used. 
This airport has since continued to grow, and in May 2019, the creation of a sixth terminal to be located south of the current Terminal D was announced.
Denver CO - Denver International Airport
Denver is host to the fifth most-used airport in North America. Denver's international airport is also the busiest airport located in the Interior-West United States, and is hub for United Airlines, Frontier Airlines and Southwest Airlines.  
This airport is relatively new and was built back in 1995. It is impressively large in terms of the space it occupies, covering 52.4 square miles, (about 136 square km), resulting in an airport that is larger than one and half times the size of Manhattan. This makes it the largest commercial airport in North America, in terms of geography. Impressive!
What else is notable about Denver International? If you fly into this airport, you will immediately notice the signature Jeppesen Terminal, with its white peaked roofs. These are said to provide a visual reminder of the history of Colorado and its native communities, as well as the state's snow covered mountain peaks. They are a unique feature that add a modern flare to a utilitarian space. 
The air flight industry will only continue to grow as we move into the future.
In the US, 1 billion passengers are flown each year to their destinations- may you all have happy landings.