Biggest And Most Impressive Hindu Temple Sites In The World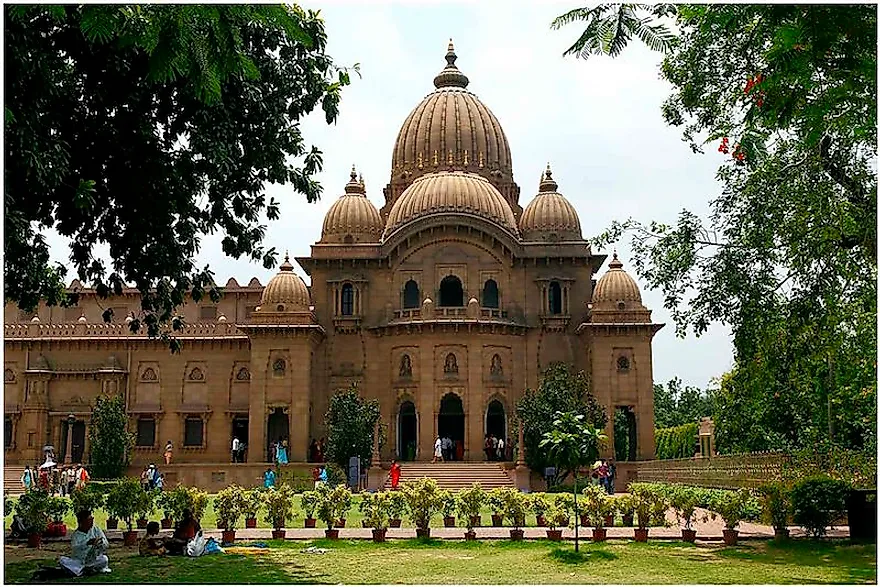 Hindu temples are important places for Hindu culture, religion, and traditions. They are often visited on auspicious occasions as part of pilgrimages rather than as a regular practice. Hindus, in diaspora or dispersed communities, see temples as important social environments where they can meet other members of their community to strengthen social bonds. Unlike other religions, visiting temples for worship is not a mandate for the Hindus. They have home shrines where they can partake in home puja, which is part of their dharma. In Hinduism, dharma means morality, duty or virtue and refers to the power which upholds the universe or society.
With major Hindu Complexes around the world, each of them holds a strong historical significance, and some are even named after gods. Here are some of the biggest and most impressive Hindu temple complexes in the world.
Angkor Wat
Angkor Wat is the largest religious complex in the world, covering an area of 820,000 square meters. It is located in Angkor, Cambodia. This temple complex was originally constructed for god Vishnu during the Khmer Empire and gradually transformed into a Buddhist temple toward the end of the 12th century. The Angkor Wat is the best-preserved temple and a major tourist attraction in Cambodia. Due to its high classical architecture and religious significance, it has become a symbol of Cambodia, appearing on the country's national flag.
Sri Ranganathaswamy Temple
Also known as Thiruvarangam, this Hindu temple is the second-largest temple complex in the world. It covers 631,000 square meters and located in Tiruchirappalli, Tamil Nadu, India. It is constructed in the Dravidian style of architecture and dedicated to Vishnu. Due to its location in on an island in Cauvery river, it has experienced numerous natural disasters as well as invading Muslim and European armies. It is the largest Indian temple and one of the largest religious complexes in the world.
Akshardham
This temple complex is an important display of the Indian culture over the centuries. It incorporates traditional Indian architecture and serves as an important spiritual symbol. Of all the tourists who visit New Delhi, over 70% end up visiting the Akshardham temple complex. It is a renowned tourist attraction point boasting of traditional foods and restaurants located inside the religious grounds. Other points of interest in the temple complex include Sahaj Anand water show, a thematic garden and three exhibitions namely Sahajanand Darshan (Hall of Values), Neelkanth Darshan (an IMAX film on the early life of Swaminarayan as the teenage yogi, Neelkanth), and cultural boat ride (Sanskruti Darshan).
Belur Math, Ramakrishna Temple
Belur Math, Ramakrishna temple is located in West Bengal, India and was founded by Swami Vivekananda, a chief disciple of Ramakrishna Paramahamsa. This temple serves as a unifying symbol of all religions and includes Islamic, Hindu, and Christian motifs. It covers 160,000 square meters, making it the fourth largest religious complex in the world.
Other notable Hindu complexes include; Thillai Nataraja Temple, Chidambaram (India), Prambanan, Trimurti temple compound (Indonesia, Brihadeeswarar Temple (India), Annamalaiyar Temple (India), Rajagopalaswamy Temple (India) and Rajagopalaswamy Temple (India).
The Biggest And Most Impressive Hindu Temple Complexes In The World
| Rank | Name of the temple | Area (m²) | Location |
| --- | --- | --- | --- |
| 1 | Angkor Wat | 820,000 | Angkor, Cambodia |
| 2 | Sri Ranganathaswamy Temple, Srirangam | 631,000 | Tiruchirappalli, Tamil Nadu, India |
| 3 | Akshardham | 240,000 | Delhi, India |
| 4 | Belur Math, Ramakrishna temple | 160,000 | Howrah, West Bengal, India |
| 5 | Thillai Nataraja Temple, Chidambaram | 160,000 | Chidambaram, Tamil Nadu, India |
| 6 | Prambanan, Trimurti temple compound | 152,000 | Yogyakarta, Indonesia |
| 7 | Brihadeeswarar Temple | 102,400 | Thanjavur, Tamil Nadu, India |
| 8 | Annamalaiyar Temple | 101,171 | Tiruvannamalai, Tamil Nadu, India |
| 9 | Rajagopalaswamy temple | 93,000 | Mannargudi, Tamilnadu, India |
| 10 | Ekambareswarar Temple | 92,860 | Kanchipuram, Tamil Nadu, India |