The 5 National Natural Landmarks of Kansas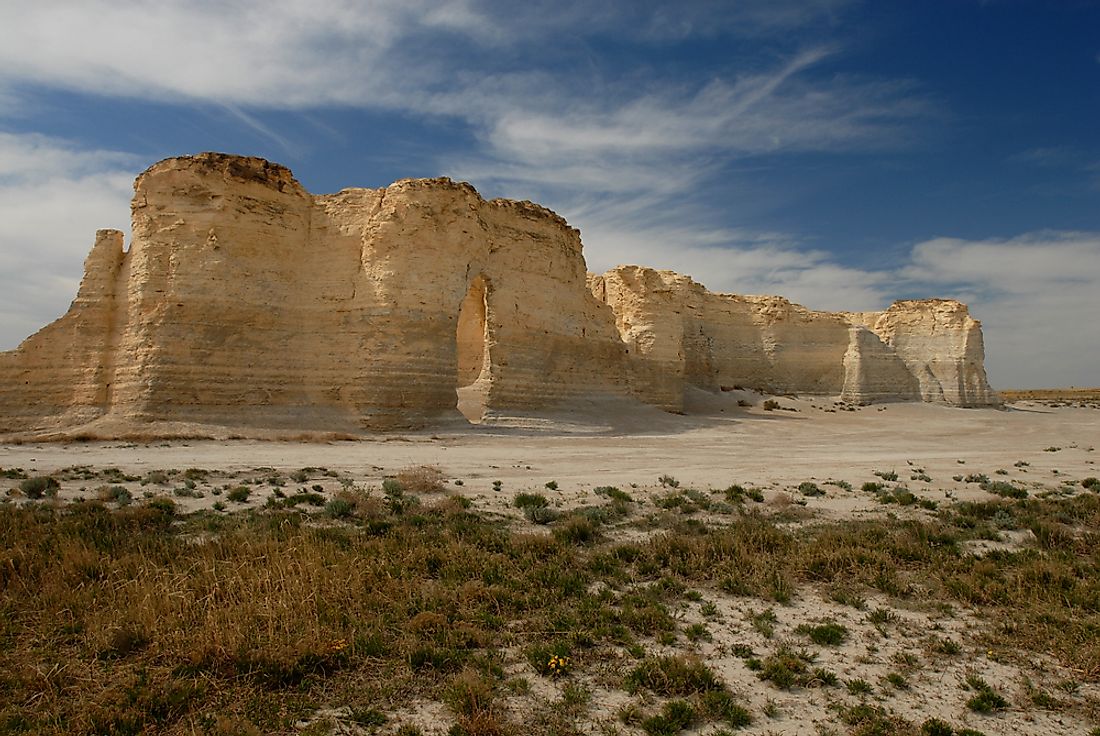 When a particular monument is designated as a national treasure, it automatically comes under the protection of the government. The designation of these monuments ensures that the ecosystem within it will be protected for future generations as well as providing space for endangered plant and animal species to repopulate. These landmarks also provide revenue for the states and the organizations that manage them and by extension provide both employment to the people and ground for education and research.The state of Kansas is located in the Midwestern region of the United States covering a total area of about 213,000 square miles with a total population of 2 million inhabitants by the last census of 2017. Topeka serves as the capital city of the state and agriculture is its primary economic activity. Kansas also is home to 5 natural landmarks that have been listed by the National Natural Landmark Program that was created in 1962. The five landmarks include the following.
5. Baker University Wetlands
The Baker University Wetlands is a nature reserve in the state of Kansas that is an artificially sustained wetland covering a total area of about 640 acres. It is fed by Wakarusa River and has levees built around it to control flooding during the rainy seasons. The land on which the wetland sits used to be a farm belonging to the early settlers before it changed hands to Baker University who turned into a farming school. The swamp was declared a National Natural Landmark in 1969, and it is home to more than 400 species of vascular vegetation, 265 species of birds, and more than 60 species of vertebrates.
4. Baldwin Woods
Baldwin Woods is located in the western ridge of the deciduous forest in the Douglas County. It covered an area of 202 acres but has since been increased to 456 acres. It was first designated as a protected area in 1980, and it is privately owned. The addition of protection was added in 2016. The Baldwin woods site is recognized as having environmental significance because of its location. It lies in the ecotone which is a border between the tallgrass prairie and the North American eastern deciduous forest. The region is home to wide variety of species and a slight shift in climate could affect the populations to a great extent. For this reason, Baldwin Woods is critical in studying dynamics of ecosystems and climate change.

3. Big Basin Prairie Preserve
This reserve was established and designated as a landmark in 1978 and covers a total area of about 2.84 square miles. It is preserved and managed by the department of wildlife and parks in Kansas and is located in the County of Clark. The reserve features basins, craters, sinkholes, and natural wells. Before it became a reserve, the area used to be a camping site for travelers who were traveling to Northern Cheyenne in the 1870s. It also served as a watering hole for Texan cattle that passed through Kansas to the railroads for transportation. The reserve is home to buffalos and it allows visitors during the day all week.
2. Monument Rocks
Monument Rocks is a range of limestone formations found in Gove County that is rich with fossil remains that date back to the Cretaceous period. The ranges have an elevation of about 2,631 feet above the sea level and have structures such as buttes and arches. The rocks were designated as a national landmark in 1968 and were named as one of the eight wonders of Kansas in 2008.
1. Rock City
The Rock City Park is located in Ottawa County. It is a series of rock clusters that are about 1,200 feet high. These rock clusters are made up of more than 200 spherical boulders that were formed as a result of diffusion of calcium into the sandstone that are underneath the boulders. Rock City Park was designated as a National Natural Landmark in 1976, and it is managed by a private owner who charges a small fee for visits.
The 5 National Natural Landmarks of Kansas
| Rank | Name | Date | County | Ownership |
| --- | --- | --- | --- | --- |
| 1 | Baker University Wetlands | 1969 | Douglas | Private |
| 2 | Baldwin Woods | 1980 | Douglas | Private |
| 3 | Big Basin Prairie Preserve | 1979 | Clark | State |
| 4 | Monument Rocks | 1968 | Gove | Private |
| 5 | Rock City | 1976 | Ottawa | Private |