The 10 Cheapest European Cities For Backpackers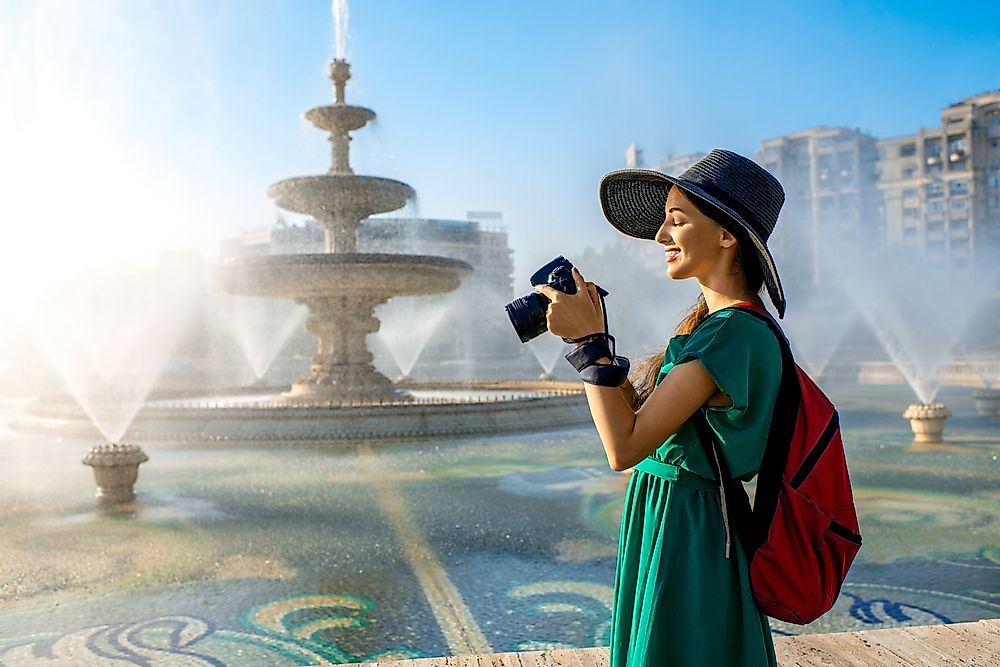 Europe Backpacker Index for 2017 identified Sophia in Bulgaria as the cheapest in the continent for backpacking. Backpackers differ from the typical tourists since they seek low-cost travel and they more often than not travel independently. The costs of backpacking in Europe vary from country to country and from city to city, and the more popular a destination is, the more expensive it will be for travelers. The ten cheapest European Cities for Backpackers are discussed below:
Cheapest European Cities For A Backpacker
Sophia
Sophia is one of the European capitals in Bulgaria offering good bargains for visitors. Although the city is not known for many iconic attractions, it has a good urban scene and a laid back feel. Prices for transport, entertainment, food, and hostels are very cheap and are estimated at 24.04 USD per day.
Krakow
The Polish City of Krakow is littered with cheap restaurants, hostels, and bars that accommodate the large numbers of visitors trooping in especially on the weekends. The city's market square (Plac Nowy) is home to numerous affordable Bohemian bars and weeks. The Krakow Nights Festival organizes a free concert every month between May and September. Daily expenditure in this city is estimated at $24.82.
Bucharest
The Romanian City of Bucharest may not be teeming with world-class attractions, but it is a cheap bargain for travelers. The daily expenditure in this town is about 25.70 USD. The city's massive Parliament building stands out, and it is impressive to look at from the outside.
Belgrade
The City of Belgrade has been trying to boost its tourism since the troubles of the 1990s. Although it lacks many tourist attractions, it has a thriving nightlife and a lively urban culture. The City is also home to a fortress built in the 18th century which is free to access. The daily costs in Belgrade amount to $26.17.
Budapest
The City of Budapest in Hungary boasts of several tourist attractions as well as night markets, thermal baths, and a lively nightlife. The cheap hostels are mostly found away from the center. Budapest is a good bargain city, and daily expenditure is estimated at $26.75.
Sarajevo
This city has been struggling to establish itself as a visitor's destination due to its past problems. The city has several gems such as the Old Bazaar and the Muslim Old Town. Daily costs in Sarajevo, Bosnia, and Herzegovina are estimated at $28.50.
Kiev
The City of Kiev has been a good bargain in comparison to other European Cities. However, Ukraine has faced conflicts since 2014 which triggered inflation. The daily expenditure in Kiev is estimated at $29.18.
Český Krumlov
The City of Český Krumlov ranks as the second most popular with tourists visiting the Czech Republic. The City's castle complex is free to visitors while food, drinks, and accommodation in the city are affordable. Český Krumlov also has its Old Town well-preserved buildings. The daily costs in Český Krumlov are about $30.34.
Warsaw
Warsaw is another Polish City which makes a debut in the cheapest cities list. Its Old Town was reconstructed in the aftermath of WWII and it is an impressive spot. The City's amenities offer affordable prices, and daily costs amount to $31.45.
Zagreb
Zagreb boasts an array of art galleries, charming old buildings, and museums. The famous Museum of Broken Relationships is among Zagreb's most sought after attractions. The City is affordable and the daily costs are estimated at $32.69.
Budget Tips
Visitors can also save more money in budget cities using various tips. The use of public transportation while going to tourist destinations, for example, it is cheaper compared to using a guided tour. Eating at local food establishments and street stalls cost less than eating in restaurants. Inquiring from local people about their favorite food establishments can uncover affordable and good joints. It is important for a visitor to research on the attractions they intend to visit to find out if there are any discounts on particular days.
The 10 Cheapest European Cities For Backpackers
| Rank | European City | Daily Backpacker Index (Spendings in USD per day) |
| --- | --- | --- |
| 1 | Sofia, Bulgaria | $24.04 |
| 2 | Krakow, Poland | $24.82 |
| 3 | Bucharest, Romania | $25.70 |
| 4 | Belgrade, Serbia | $26.17 |
| 5 | Budapest, Hungary | $26.75 |
| 6 | Sarajevo, Bosnia and Herzegovina | $28.50 |
| 7 | Kiev, Ukraine | $29.18 |
| 8 | Český Krumlov, Czech Republic | $30.34 |
| 9 | Warsaw, Poland | US$31.45 |
| 10 | Zagreb, Croatia | $32.69 |