Travel
The Seven Cheapest Asian Cities For A Backpacking Trip
According to the Backpacker Index for 2017, Pokhara in Nepal is the cheapest city to visit in Asia among the 31 Asian cities surveyed to prepare the Index.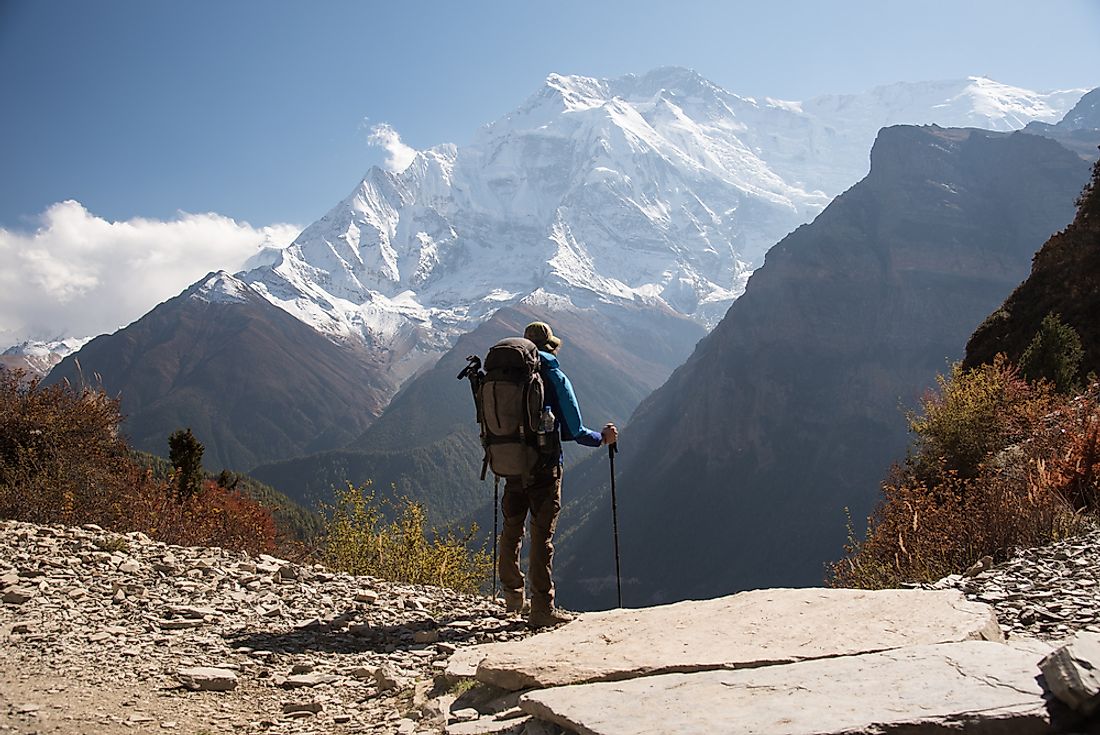 Backpacking is one of the most affordable ways to travel and definitely gives tourists a better opportunity to learn about the local culture. Backpackers travel all over the world, but one of the most popular destinations is Asia, where the lifestyle is unique and the costs are low. This article takes a closer look at some the cheapest Asian cities that make excellent backpacker destinations. The daily cost of these locations is determined by the Backpacker Index of 2017, which includes one entrance to a famous site, 2 trips on public transportation, 3 cheap local drinks, 3 daily meals, and one night at the cheapest hostel.
The Cheapest Asian Cities For A Backpacker
1. Pokhara, Nepal
Pokhara, Nepal is the cheapest place for backpackers to head to in Asia. It is the 2nd largest city in Nepal and located near a number of natural sites. Visitors to this city can enjoy views of the Annapurna mountains, hike through monkey-inhabited forests, relax at several waterfalls, and explore a number of caves. Additionally, the World Peace Pagoda is located here, where many tourists go to enjoy the sunset or sunrise. The best part about this location is that it only sets travelers back by around $17.14 a day.
2. Chiang Mai, Thailand
The second cheapest city in Asia for backpackers is Chiang Mai, located in the northern region of Thailand. Tourists enjoy visiting Chiang Mai to get away from the hustle and bustle of Bangkok. The historic center of this city is surrounded by a moat and high walls, remnants from its time as the capital of the Lanna Kingdom. Visitors here can visit over 300 temples in and around the city, several arts and cultural museums, the Phu Ping Palace, and a number of gardens. The average backpacker budget for Chiang Mai is $18.05 a day.
3. Hanoi, Vietnam
Hanoi has been the capital of Vietnam for more than one thousand years. Additionally, it is the 3rd cheapest Asian city for backpackers with a daily rate of around $18.16. Visitors here can enjoy several free attractions, including: the One-Pillar Pagoda, the Ho Chi Minh Mausoleum, and the Hoan Kiem Lake. Additionally, Hanoi offers a number of cultural, historical, and fine arts museums that provide an excellent way to spend the afternoon. Tourists are also able to visit the temples and war sites located here.
4. Ho Chi Minh City, Vietnam
Ho Chi Minh City, the largest in Vietnam, is the 4th cheapest city for backpackers in Asia. This city has a long and complex history that tourists can learn more about by visiting its museums, including: the Ho Chi Minh Museum, the War Remnants Museum, and the Museum of Vietnamese History. It is also home to a number of pagodas, temples, mosques, and cathedrals. Additionally, checking out the Ben Thanh Market is a great way to get a look at local foods, arts, and crafts. Ho Chi Minh City costs backpackers an average of $18.27 a day.
5. Goa, India
Goa, located on the western shore of India, was once a Portuguese colony, the remnants of which can still be seen in the people, religion, and buildings here. At only $19.34 daily, this city is the 5th cheapest in Asia. Its location along the coast makes it a prime destination for beach vacations. Additionally, this city offers a number of wildlife sanctuaries, where visitors can catch a glimpse of wild boar, butterflies, elephants, and Indian bison. Other attractions include museums, temples, cathedrals, art galleries, second-hand markets, and kitesurfing.
What is the Cheapest City in Asia for Backpackers?
According to the Backpacker Index for 2017, Pokhara in Nepal is the cheapest city to visit in Asia among the 31 Asian cities surveyed to prepare the Index.
The Seven Cheapest Asian Cities For A Backpacking Trip
| Rank | Asian City | Country | Daily Backpacker Index (in USD per day) |
| --- | --- | --- | --- |
| 1 | Pokhara | Nepal | $17.14 |
| 2 | Chiang Mai | Thailand | $18.05 |
| 3 | Hanoi | Vietnam | $18.16 |
| 4 | Ho Chi Minh City | Vietnam | $18.27 |
| 5 | Goa | India | $19.34 |
| 6 | Vientiane | Laos | $20.43 |
| 7 | Delhi (and New Delhi) | India | $21.31 |
About the Author
Amber is a freelance writer, English as a foreign language teacher, and Spanish-English translator. She lives with her husband and 3 cats.
This page was last updated on August 1, 2017.
Citations
Your MLA Citation
Your APA Citation
Your Chicago Citation
Your Harvard Citation
Remember to italicize the title of this article in your Harvard citation.