Society
The 10 Best US States for Opportunity
According to research by U.S. News, these ten states ranked highest for economic opportunity, equality, and affordability.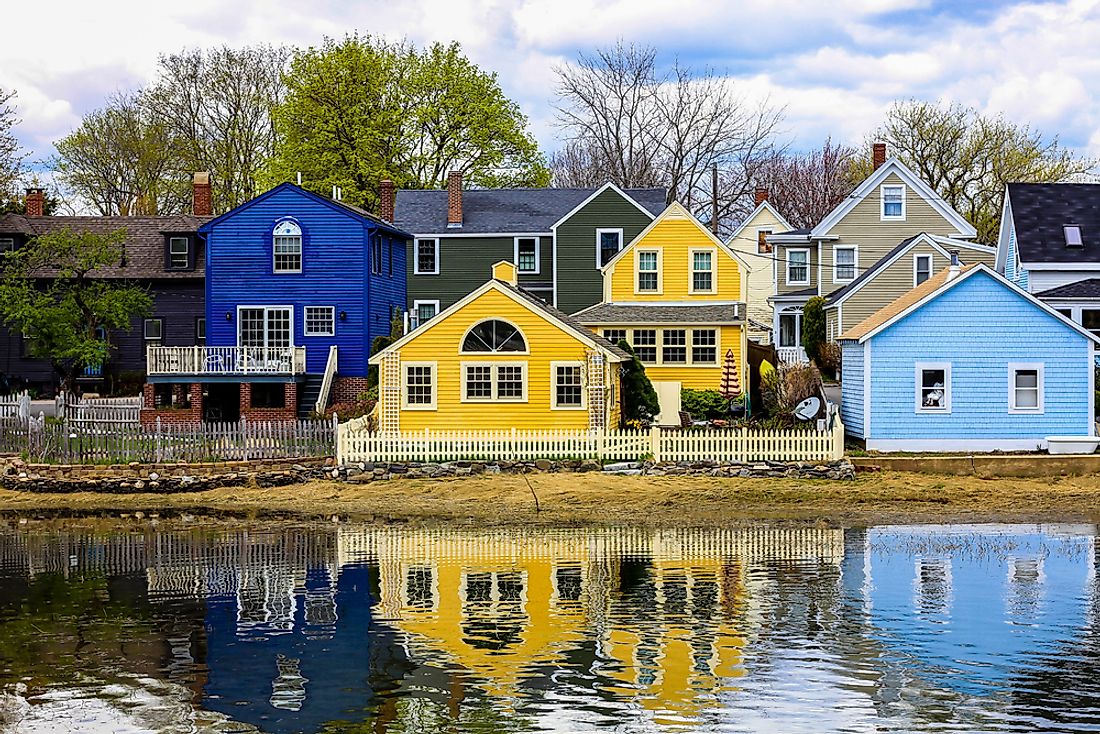 The United States is often referred to as the land of opportunities for prosperity and success. Thousands of people around the world apply for visas and seek opportunities to work in the US. However, in a land of so many opportunities, there are several economic and historical impediments that hinder progress. Some of the impediments include gender and racial disparities. Opportunity is one of the eight factors that have been considered for the US News ranking of the states. In fact, surveyors consider the opportunity as the 4th most important measurement in the ranking. Here are the best US states for the opportunity.
Top US States for Opportunity
New Hampshire
The Granite State has the worst rankings for unemployment rate or expectation for future jobs. However, it is known for endless opportunities and does not charge income tax. It is among the states with the highest household median income. New Hampshire was ranked number one for opportunity and the overall 5th best state in the US. It ranked first in economic opportunity and equality. However, New Hampshire remains one of the most expensive states to live in.
Maryland
Maryland is also a state of opportunity, ranking second after New Hampshire. It accounts for the 4th largest proportion of federal workers in the US. Maryland also boasts of about 60 federal agencies. The state had the highest median household income in 2016 at $78,945. In fact, Maryland was the 3rd best state in economic opportunity and also in equality. However, like New Hampshire, it was one of the most expensive states to live in during the same period, ranking 39th.
Minnesota
Minnesota had one of the highest labor force participation in the US in 2015. Healthcare was the largest employer in the state followed by manufacturing and retail trade. Because of the several economic opportunities in Minnesota, the population is expected to exceed 6 million by 2032. It is the state with the 6th highest economic opportunities while in terms of equality it ranks 14. The living standard in the state is not as expensive as in Maryland and New Hampshire. In fact, Minnesota is the 20th most affordable state in the US.
Iowa
Iowa's economy is the best overall in the US. It ranked first in infrastructure and third in healthcare services. In terms of opportunity, Iowa was ranked fourth overall. Considering its economy, one would think that it is expensive to live in Iowa. Interestingly, it is the third most affordable state in the US. However, the ratio of men to women in labor is unequal as more men are employed compared to women. In terms of business opportunities, Iowa was ranked 15th.
Other top states for opportunities include Alaska, Vermont, Delaware, Wisconsin, Virginia, and New Jersey.
Opportunity Ranking
States are always ranked according to their capacity to provide an opportunity for its citizens. Some of the indicators used in the opportunity ranking include median household income, income inequalities, and a number of households living under the poverty line among other factors. These factors can be grouped into economic opportunity and equality which account for 40% each, and affordability which accounts for 20%. Under affordability, factors such as the cost of living and housing are considered.
The 10 Best US States for Opportunity
| Rank | State | Economic Opportunity | Equality | Affordability |
| --- | --- | --- | --- | --- |
| 1 | New Hampshire | 1 | 1 | 35 |
| 2 | Maryland | 3 | 3 | 39 |
| 3 | Minnesota | 6 | 14 | 20 |
| 4 | Iowa | 15 | 36 | 3 |
| 5 | Alaska | 2 | 18 | 46 |
| 6 | Vermont | 18 | 2 | 33 |
| 7 | Delaware | 14 | 9 | 28 |
| 8 | Wisconsin | 11 | 33 | 14 |
| 9 | Virginia | 13 | 12 | 31 |
| 10 | New Jersey | 10 | 25 | 40 |
About the Author
John Misachi is a seasoned writer with 5+ years of experience. His favorite topics include finance, history, geography, agriculture, legal, and sports. 
This page was last updated on May 15, 2018.
Citations
Your MLA Citation
Your APA Citation
Your Chicago Citation
Your Harvard Citation
Remember to italicize the title of this article in your Harvard citation.