The Tallest Residential Buildings in the World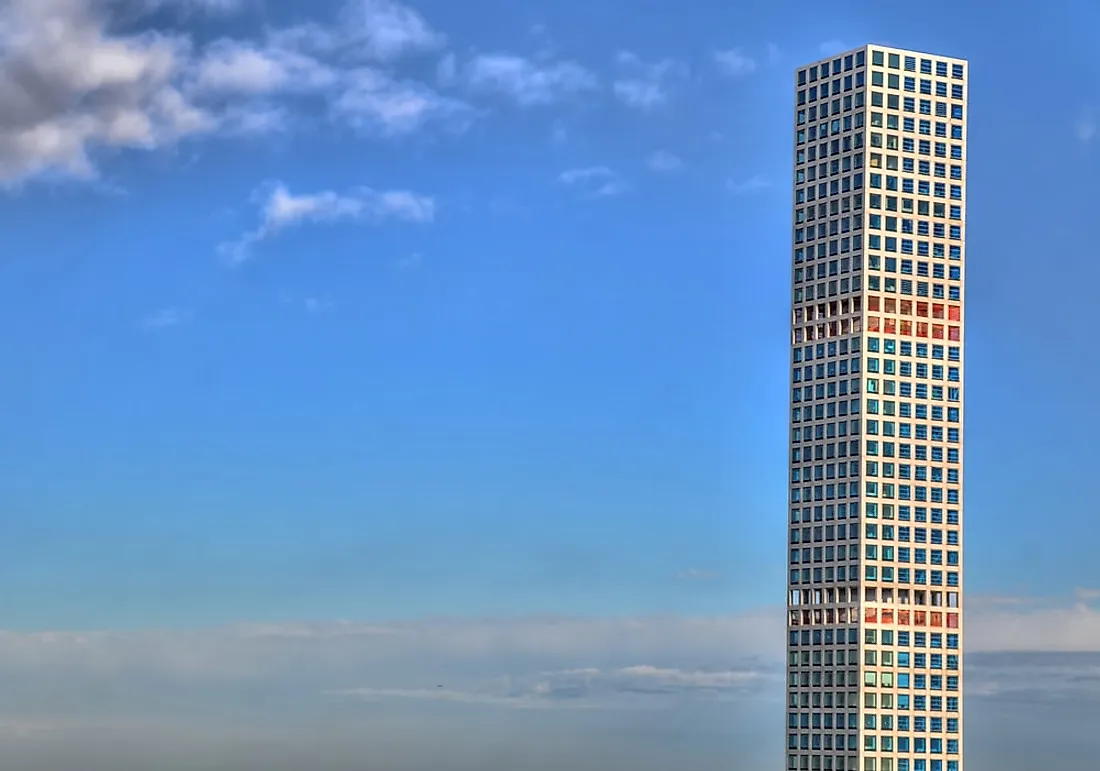 According to the Council on Tall Buildings and Urban Habitat (CTBUH), a residential building is defined as a building where 85% of its total floor area or more is solely dedicated for residential use. The CTBUH skyscraper database reveals that there are over 100 residential skyscrapers in the world still under construction. Upon their completion, Central Park Tower in New York will be the tallest followed by World One in Mumbai and Diamond Tower in Jeddah Saudi Arabia.
The World's Top 5 Tallest Residences
1. 432 Park Avenue, New York - 1,396 Feet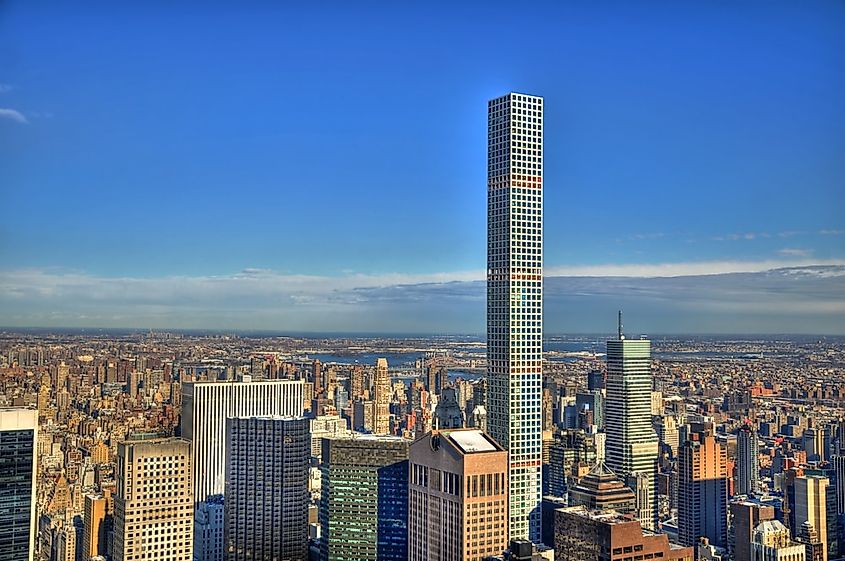 Completed in 2015, 432 Park Avenue in New York is the tallest residential building in the world. Initially, the skyscraper was proposed to have a height of 1,300 feet. However, after the structure was topped out its height was 1,396 feet. 432 Park Avenue features 104 condominium apartments and was developed by the CIM Group. Construction of the apartments started in 2012 and lasted until December 23rd, 2015 when it was completed. At present, 432 Park Avenue is not only the second-tallest building in New York City after One World Trade Center and ahead of the Empire State Building, it is also the third tallest building in the United States.
2. Princess Tower, Dubai - 1,358 Feet
Found in the Marina district of Dubai is the Princess Tower, the world's second tallest residential building. The Princess Tower is solely for residential use and has a total height of 1,358 feet. The Princess Tower features 107 stories including a ground floor and basement floors, 763 units, eight retail outlets and 957 underground parking bays. The tower's construction began in 2006 and lasted until September 2012 when it was completed. From 2012 Princess Tower was the world's tallest residential building until it was dethroned in 2015 by 432 Park Avenue in New York. In Dubai, the tower is the second tallest building after the Burj Khalifa and ranks 20th among the tallest buildings in the world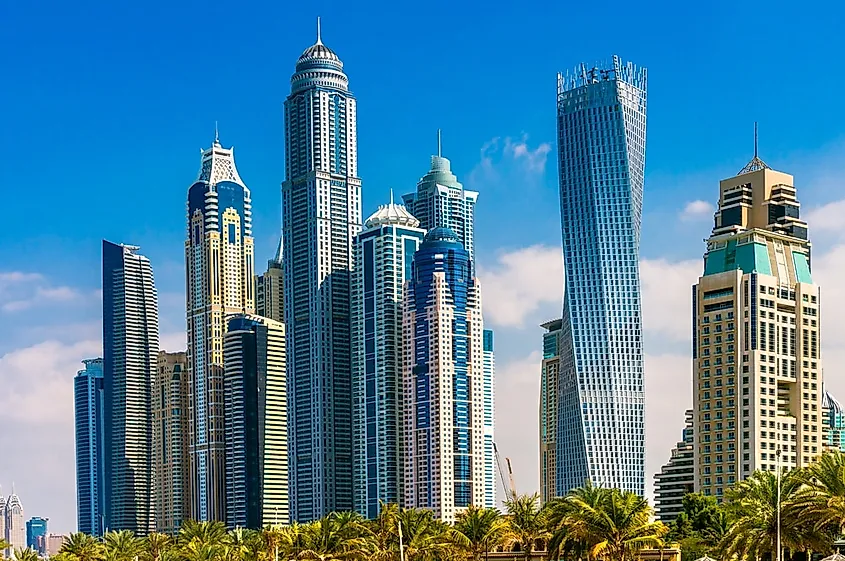 3. 23 Marina, Dubai - 1,286 Feet
With a height of 1,286 feet, 23 Marina is located in Dubai, UAE. It is the third tallest residential building in the world. Owned by Hircon International, the construction for 23 Marina began in 2006 and lasted until 2012. At the time of its completion, it was the tallest residential building in the world. However, it was eventually dethroned, first by the Princess Tower and then by 432 Park Avenue. 23 Marina features 88 stories with each duplex having its private elevator, as well as 57 swimming pools among other facilities. Before the construction for 23 Marina even started, 79% of the building was already sold.
The Tallest Residential Buildings in the World
| Rank | Development Name | Location | Height (feet) |
| --- | --- | --- | --- |
| 1 | 432 Park Avenue | New York, United States | 1396 |
| 2 | Princess Tower | Dubai, United Arab Emirates | 1358 |
| 3 | 23 Marina | Dubai, United Arab Emirates | 1286 |
| 4 | Elite Residence | Dubai, United Arab Emirates | 1250 |
| 5 | The Marina Torch | Dubai, United Arab Emirates | 1142 |
| 6 | Q1 | Gold Coast, Australia | 1056 |
| 7 | HHHR Tower | Dubai, United Arab Emirates | 1040 |
| 8 | Ocean Heights | Dubai, United Arab Emirates | 1020 |
| 9 | Cayan Tower | Dubai, United Arab Emirates | 1004 |
| 10 | One57 | New York, United States | 1004 |
| 11 | Ethiad Tower 2 | Abu Dhabi, United Arab Emirates | 1001 |
| 12 | Capital City Moscow Tower | Moscow, Russia | 988 |
| 13 | We've the Zenith Tower 101 | Busan, South Korea | 988 |
| 14 | Eureka Tower | Melbourne, Australia | 974 |
| 15 | Emirates Crown | Dubai, United Arab Emirates | 971 |