Surprising Facts About All-Inclusive Resorts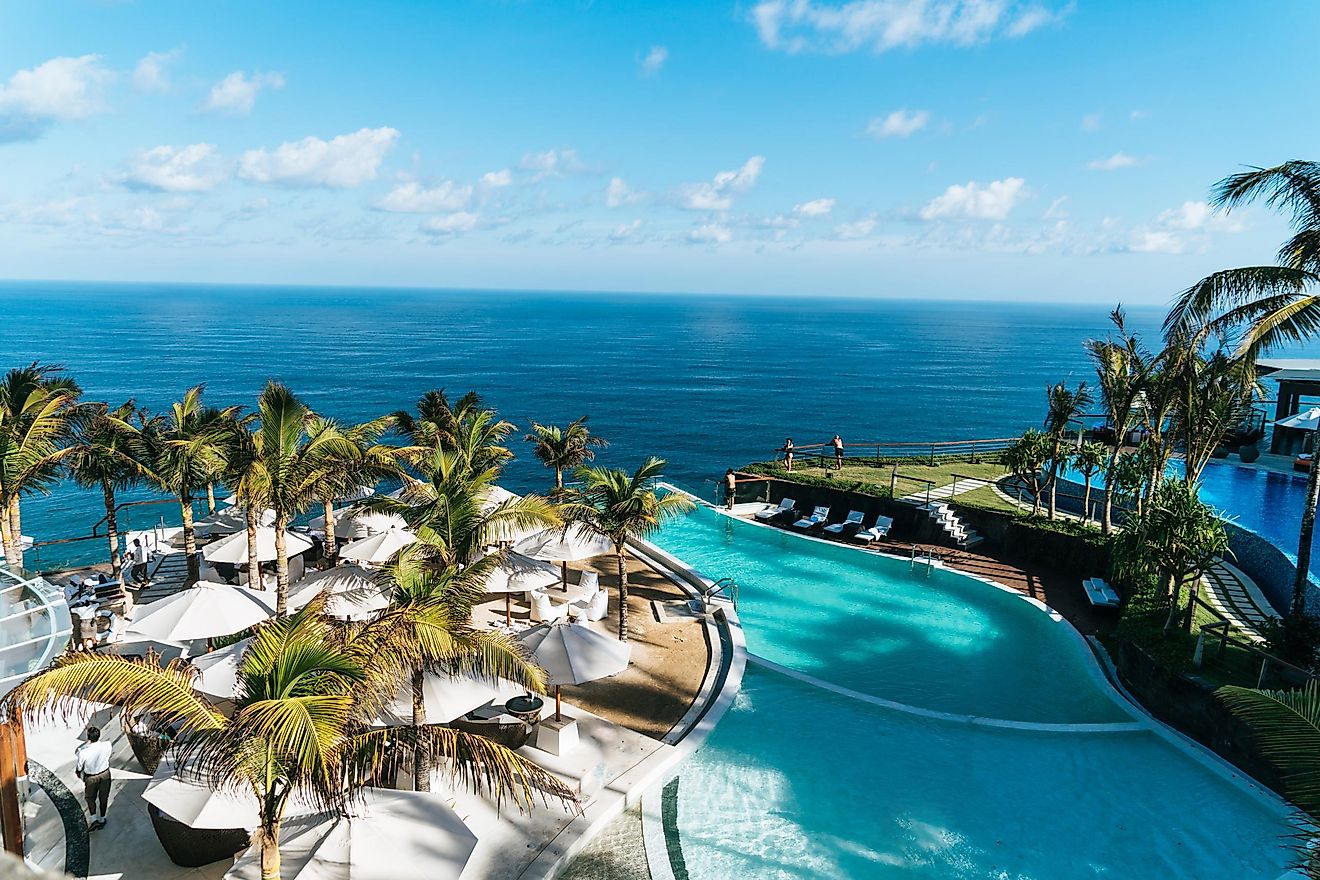 All-inclusive vacation packages were invented by Gerard Blitz, a Belgian entrepreneur, when he founded holiday company Club Med in 1950.
Most all-inclusive resorts can be found in Mexico and the Caribbean.
All-inclusive vacations charge a fixed price that includes most or all of the services offered.
All-inclusive resorts are known for being an easy way to book a vacation in one stop. Choosing an all-inclusive vacation eliminates some of the financial planning that surrounds vacation prep.
Holidays that are marketed as "all-inclusive" will almost always include these in the booking price:
Accommodations
Meals
Beverages (alcoholic and non-alcoholic)
Some sort of entertainment/activities
Access to non-motorized water sports (if the resort is beachfront)
While these amenities may be included in standard all-inclusive packages, they are more often found in more expensive or higher-end all-inclusive vacation packages:
Wi-fi
Airfare
Airport transfers
Premium liquors/wines
Specific watersports such as scuba diving or boat tours
Spa access
Fitness center access
Pool access
Activities like dance classes, wine tastings, or golf
Exclusive club rooms/lounges
Nightlife attractions
 Where are all-inclusive resorts?
Most all-inclusive resorts are located in warm, sunny vacation destinations. They are especially popular in tropical countries like Mexico and the Caribbean. Places like Curacao and Punta Cana, Dominican Republic are known for being beautiful and cheap tropical holiday spots in the Caribbean.
 Food
All-inclusive resorts have a reputation for disappointing food and watery drinks. However, this is not always the case, and dining-related disappointments can be avoided if you are careful. Read reviews online of any resort you are considering visiting. While on vacation, choose buffet meals wisely. Ensure all meat, seafood, and poultry are well-cooked. Choose bottled beverages when possible to avoid contaminated water and related illnesses like travelers' diarrhea, which some call "Montezuma's Revenge." Avoid seafood like sushi, raw oysters, and shrimp. Sauces and soup can also be questionable.
Tipping
Unless you are staying at a resort that forbids tipping, tipping the staff at all-inclusive resorts is expected. Reward service staff for the hard work they do to help make your vacation relaxing early on in your stay. Staff often appreciate the gesture and may give guests who tip well extra attention. Budget enough to be able to tip housekeeping $5 or more every day, and an additional $2-5 for valets, shuttle drivers, taxi stand attendants, and pool/beach attendants. Room service should be tipped 20% of the tab. Tipping practices vary by country, so research the etiquette of your destination beforehand. 
Adults-Only VS. Family-Friendly
While many all-inclusive resorts welcome guests with children, some resorts are for adult guests only. While the term "adults-only" may have inappropriate connotations, "clothing optional" adult resorts are by far the least common out of the three types of adults-only resorts. Resorts that cater only to adults usually do so either because they want to create a romantic atmosphere or because they specialize in high energy activities not suitable for children.
Romantic adult resorts are popular for couples looking to celebrate an anniversary, honeymoon, or another romantic occasion. They are also a great place for couples to just get away from it all and relax and unwind. Many also host weddings. Activity-focused adult resorts often have exciting activities and events throughout the day and night. This could include adrenaline-pumping adventure sports, watersports, live bands, nightlife, and parties.
Family-friendly resorts are a great way for kids to have fun and parents to relax. They often have water parks, playgrounds, or kid's clubs where there are scheduled activities for children of all ages. Some resorts will have kids shows for kids to dance or play games. Many will also have daycare services so parents can get some much-deserved alone time to relax.