Supreme Court Justices Who Have Changed Their Stances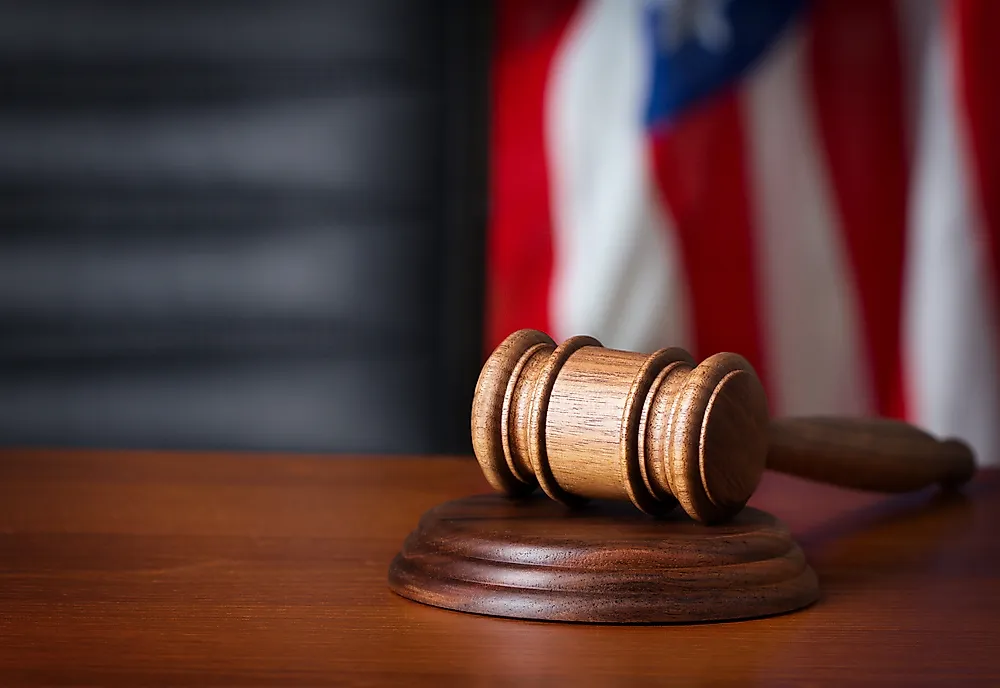 Presidents of the United States nominate the Justices to the Supreme Court. The nominees are then confirmed or rejected by the Senate. Once confirmed the Justices are entitled to serve for a lifetime unless they resign, retire or impeached.
5. William O. Douglas
Justice William O. Douglas was a Supreme Court Justice in the United States from 1939 until 1975. He was the longest-serving Supreme Court Justice in the US having served for 35 years. William O. Douglas was famous for his controversial stances and rulings. He was born on October 16, 1898, in Minnesota. He studied at Columbia Law School and later joined the school's faculty upon completion of his studies. He also taught at Yale Law School and chaired the Securities and Exchange Commission between 1937 and 1939. President Franklin D. Roosevelt nominated him as a Supreme Court Justice in early 1939, and he took office in April 1939. During his tenure as a Supreme Court Justice, William O. Douglas made his mark as a staunch defender of civil liberties. In the 1965 case Griswold v. Connecticut, he ruled for married couples' access to contraceptives. He also vigorously defended the rights of accused American communists in 1951 and campaigned against the Vietnam War, the most unpopular stance at the time. He was often against President Richard Nixon's administration. Despite his firm position on civil liberties, his personal life was not as admirable. He was a reputed womanizer who had four marriages and three divorces in the short span of 13 years.
4. Felix Frankfurter
Justice Felix Frankfurter was a US Supreme Court Justice from 1939 until 1962. He was born to a Jewish family in Austria on November 15, 1882. His family moved to the US in 1894 where he attended Harvard Law School and graduated in 1906. He worked in a law firm in New York and then moved to the Bureau of Insular Affairs as a Law Officer. He was a respected legal expert and became a trusted adviser to President Franklin D. Roosevelt upon his election. The President nominated him as a Justice to the Supreme Court in 1939. Justice Felix Frankfurter, who was known for his progressive views, was one of the founders of American Civil Liberties Union. Despite his stand on civil liberties, there were a few instances where he ruled against civil rights. For example, in the case of Korematsu v. the United States, he ruled that it was constitutional for the state to confine Japanese Americans during the Second World War.
3. David Souter
David Souter served on the US Supreme Court from October of 1999 until June of 2009. He began his legal career as an associate in a law firm in Concord, New Hampshire. After two years of private practice, he switched to public service where he served as Assistant Attorney General in 1968 and later in 1976 as the Attorney General of New Hampshire. He was appointed to the Supreme Court of the United States in October 1990. During his service as a judge, he avoided controversy. However, in the case of Bush v. Gore, he voted against the majority who called for an end to the vote recount in Florida. The decision by the majority resulted in Bush being declared the winner of elections in Florida.
2. Harry Blackmun
Harry Blackmun served as an Associate Justice of the Supreme Court of the United States for 24 years. He was born in Nashville, Illinois on November 12, 1908. He earned a scholarship to Harvard Law School where he graduated in 1932. He served in various positions in his legal profession including appeal court clerk and law professor at the University of Minnesota Law School. In 1970, President Richard Nixon nominated Harry Blackmun to serve in the Supreme Court of the US, and he was sworn in on May 12, 1970. He was a conservative judge who often ruled for the governmental status quo. Nonetheless, in a historical case - Roe v. Wade- in 1973, Harry Blackmun made a liberal decision by ruling that women in the US had a constitutional right to have an abortion. Blackmun authored the Court ruling in the landmark ruling of Roe v. Wade case, and his opinion made him a target for criticism from the opponents of abortion, and he received numerous negative mail and even death threats over the case. In the following years, he took a more liberal position advocating for the poor, immigrants and pushing for affirmative action.
1. William H. Rehnquist
Justice William H. Rehnquist served as the Chief Justice on the Supreme Court of the United States for 19 years from 1986 until 2005, after having been an Associate Justice on the Supreme Court from 1972 until 1986. He was born in Milwaukee, Wisconsin and studied at several universities including Stanford and Harvard. He graduated from the Stanford Law School in 1952. He took an interest in the Republican Party and served in the Office of Legal Counsel as an assistant attorney general from 1969 to 1971. President Richard Nixon appointed him associate justice of the Supreme Court. He was viewed as a right-wing extremist by most people. Justice William Rehnquist was one of the two judges with dissenting in the case of Roe v. Wade whose ruling legalized abortion in the US and allowed women the right to have an abortion.