Rosalie Fish - Indigenous Runner Who Made Headlines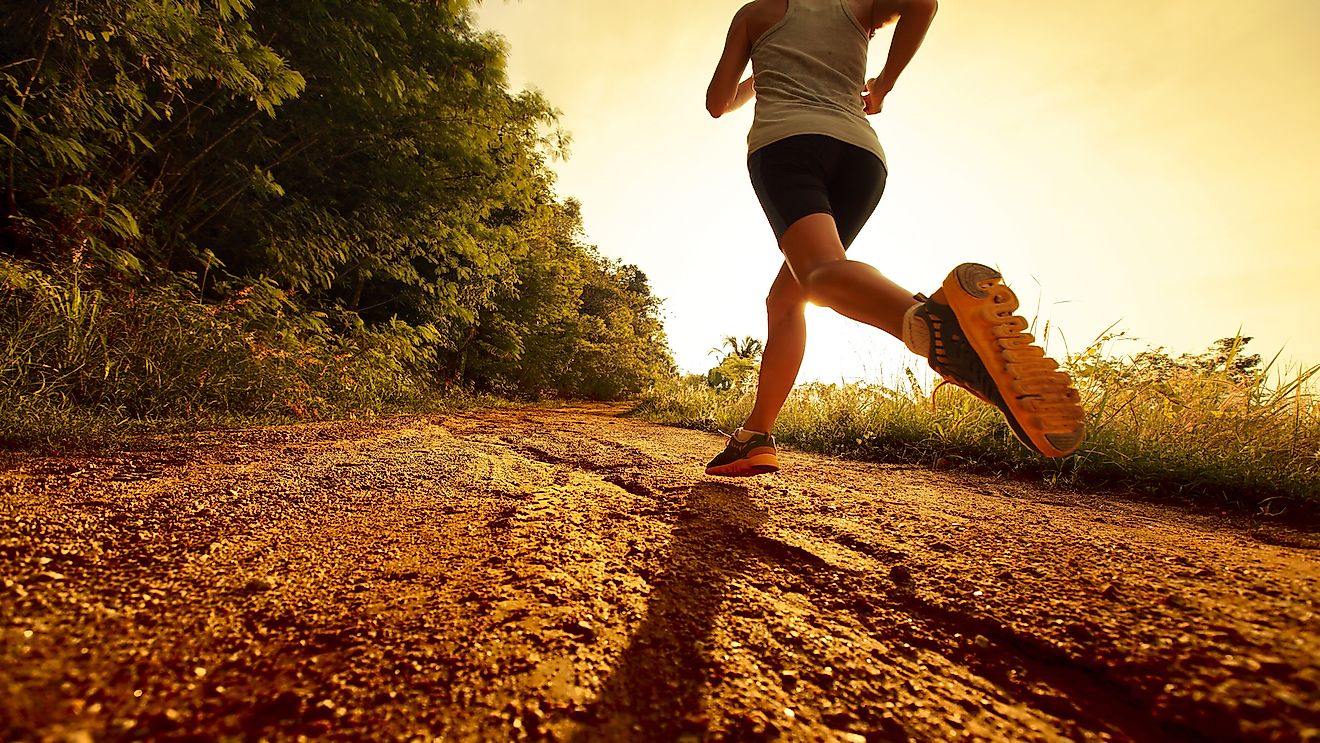 Rosalie Fish is currently a college freshman. She attends Iowa Central Community College and runs on their cross country team. Fish is a runner who sprang to national prominence in June 2019 when she participated in the state championship races with a red handprint painted across her face and MMIW written on her leg. Many runners run for a purpose, but Fish's purpose surpassed the personal into the political.
Fish is a member of the Cowlitz Nation, which is a tribe located in Washington State and named after the Cowlitz River. The tribe consists of the Southwestern Coast Salish and the Sahaptan people. For high school, Fish attended Muckleshoot Tribal School where she competed in cross country running. For much of her time there, she was the only runner representing her school.
Fish's action at the state championships was a direct result of seeing Jordan Marie Brings Three White Horses Daniel, a member of the Lakota and Diné, run the Boston Marathon with MMIW as her cause. Daniel also ran with a red handprint across her face to represent the women who have been silenced and wrote MMIW on her leg. MMIW stands for Missing and Murdered Indigenous Women and is meant to draw attention and awareness to the disproportionate rates at which indigenous women are victims of sexual assault or are missing persons. According to a report from the Department of Justice, on some reservations native women are 10 times more likely to be murdered than the national average. In fact, for indigenous and native women, murder is the third-leading cause of death and as such poses very serious concerns.
Fish ran in the Class 1B Washington State Track Meet and earned three gold medals as well as a silver medal and a sportsmanship award. Each of the races that she ran were in honor of missing indigenous women. There were four women in total, some of whom were related to Fish. Their names were: Misty Anne Upham, Alice Looney, Jacqueline Salyers, and Renee Davis and her unborn child. Alice Looney was Rosalie's aunt and disappeared in 2004; her body was discovered more than a year later. Fish's first race was in memory and honor of Looney.  Fish honored each of the women on a poster that she brought with her to the track meet and displayed during the days she was competing. She wrote the race across the top and had pictures of the women underneath each race. Fish placed her medals over the poster as well. Other athletes also contributed their medals, in a surprising act of solidarity.
Fish was the first student from Muckleshoot Tribal School to sign a letter to compete at the collegiate level. Even as a college student, Fish continues to run and raise awareness. In October of 2019, Fish was a speaker at the TedX Youth Talk in Seattle where she shared about her experience and her commitment to spreading the word about MMIW. She has no intentions of stopping her activism and awareness-raising.