Religious Beliefs In Indiana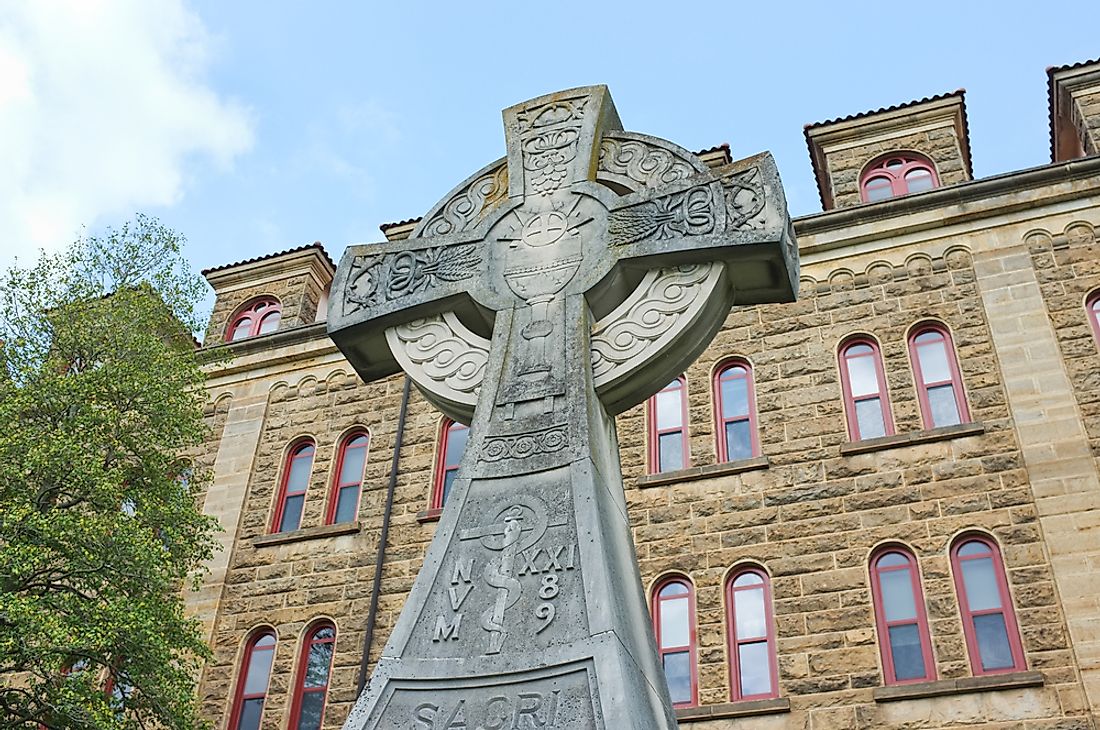 The US state of Indiana is located in the Great Lakes and Midwestern regions of the nation. With an area of 36,418 square miles, the state had an estimated population of 6,666,818 in 2017. Indiana's population practices several religions including Christianity, Judaism, Islam, Hinduism, and Buddhism. Additionally, there is a significant segment of the population that are not affiliated with any type of religion.
The Religious Landscape of Indiana
Like the United States in general, Christianity is the dominant religion in Indiana practiced by a whopping 72% of the state population in 2014. Of this total, Protestantism made up the biggest group (52%). Unaffiliated individuals made up the second largest proportion, representing 26% of Indiana's population. Other religious populations included Judaism (1%), Islam, Buddhism, and Hinduism (all three with 0.5% each). Other faiths made up 1% of the state population, while about 0.5% of the population either did not know or did not answer the question.
Christianity in Indiana
The largest single religious denomination in Indiana is Roman Catholicism (18%), with a following of 747,706 members. However, Protestantism makes up the largest religious group as a whole (52%) which is further subdivided into various forms of Protestantism including Evangelical Protestant (31%), Mainline Protestant (6%), and Black Protestant (5%). Other Christian denominations include Mormonism (1%), Orthodox (0.5%), and Jehovah's Witnesses (0.5%).
The state is home to several headquarters and major offices of certain religious groups. For example, one of the two archabbeys of the Catholic Church in the US is located in Indiana. Additionally, the Wesleyan Church, the Christian Church, and the Free Methodist Church are all headquartered in Indianapolis.
Islam in Indiana
Indiana is also home to the Islamic Society of North America (ISNA), located in Plainfield, which is the largest Muslim organization in North America. Together with its umbrella associations such as the North American Islamic Trust (NAIT), the ISNA strives to unify the Muslim community. The organization has also fostered interfaith dialogue with other religious groups.
Judaism in Indiana
Judaism has been practiced in Indiana since the beginning of the 19th century. As the state's Jewish population grew, various associations were established in the 1960s, as well as the creation of a Jewish Studies program at Indiana University in 1973. The state passed legislation in 2015 to protect the Jewish community from anti-Semitism. As of 2017, the Jewish population in Indiana had reached 17,345.
Unaffiliated Population of Indiana
Approximately 26% of Indiana's population identify as unaffiliated with the forms of religion discussed above. The unaffiliated category can include individuals who are indifferent to or uninterested in religion, as well as atheism and agnosticism, and forms of irreligion such as secular humanism and Freethought.