Politics
Prime Ministers Of Mozambique
Since 1986, the Prime Minister acts as the head of government in Mozambique, appointed by the President.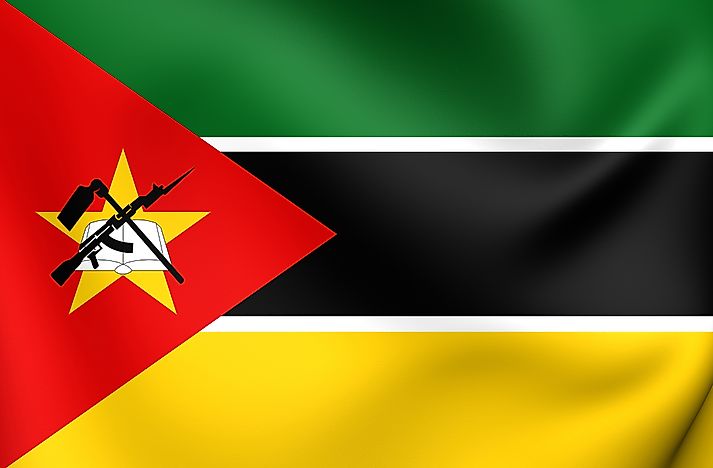 Mozambique is a unitary semi-presidential country in southern Africa. Maputo is its capital as well as largest city. The prime minister of Mozambique is appointed by the president and acts as head of government. In this article, we will look at the people who held the position of a prime minister of Mozambique as well as their duties and responsibilities.
Prime Ministers Of Mozambique
Mario da Graca Machungo
Mario was born in 1940 in Maputo. He served as a minister in 1984 in the planning ministry and also as the chairman of the board and president of BIM Banco International de Mozambique SA. He served as a prime minister between 1986 and 1994.
Pascoal Mocumbi
Pascoal Mocubi was born in 1941. His political career started with college politics. He is a qualified doctor having been awarded a medical degree from the University of Lausanne, Switzerland. He returned to Mozambique in 1975 after graduating and worked in several institutions as a doctor. He also led various health programs including measles vaccination which culminated into eradication of measles in the country. He joined national politics in 1980 when he was appointed the minister for health. He also served as minister for foreign affairs until 1994 where he was appointed the prime minister. In 2004, he left office in a government reshuffle. After politics, he has served in several international organizations including the council of scientific and industrial research.
Luisa Diogo
Luisa Diogo was born in 1958 and became the first female prime minister of Mozambique. She holds a master's degree in financial economics from School of Oriental and African Studies from the University of London. Her political career started while she was sill in college where she worked with the finance ministry. She has held the positions of national budget director and as the national program officer of the World Bank. She was appointed the prime minister in 2004 after a government reshuffle. During her time in office, she advocated for gender equality and women empowerment. She also urged health ministers to offer free maternal healthcare. These measures were aimed at reducing maternal mortality by up to 75%.
Aires Ali
Aires is one of the shortest-serving prime ministers in Mozambique. He was born in 1995 in Maputo. He was appointed to the post in 2010 and was fired in 2012 in a cabinet reshuffle.
Alberto Vaquina
Alberto Vaquina was born in 1961 and joined politics at a young age. He served as the governor of Tete province from 2010 to 2012. He was then appointed the prime minister by the president, Armando Guebuza.
Carlos Agostinho do Rosario
Carlos Agostinho is a Mozambican politician who was born in 1954. He is the reigning prime minister of the country. Carlos has a bachelor's degree from Mondiane University in Maputo and later went to Wyes College for his master's degree. In 1977, he started his career working in the ministry of public works and also as an evening lecturer at Instituto Industrial de Maputo. He has served several posts in the government including; being the high commissioner to India and Sri Lanka, Ambassador to Indonesia, governor of Zambezia province, and principal secretary of the provincial committee. He was appointed the prime minister in 2015.
Roles and responsibilities of a Mozambican prime minister
The role of the prime minister includes convening the cabinet meetings, advising the president and also coordinating the functions of the other ministers. He also chairs the cabinet meetings.
Prime Ministers Of Mozambique
| Prime Ministers of Mozambique | Term in Office |
| --- | --- |
| Mário da Graça Machungo | 1986-1994 |
| Pascoal Mocumbi | 1994-2004 |
| Luísa Diogo | 2004-2010 |
| Aires Ali | 2010-2012 |
| Alberto Vaquina | 2012-2015 |
| Carlos Agostinho do Rosário (Incumbent) | 2015-Present |