Politics
Prime Ministers Of Azerbaijan Since 1991
Since proclaiming independence in 1991, a number of individuals have served as prime minister of Azerbaijan.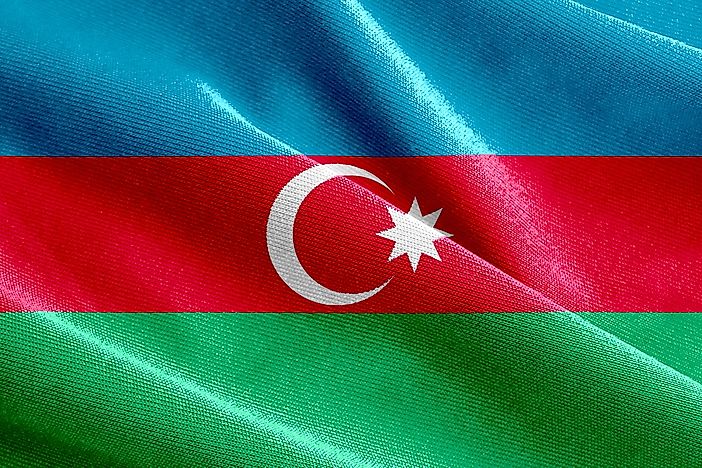 Azerbaijan, officially the Republic of Azerbaijan, is a former Soviet Republic located in the South Caucasus region at the meeting of Southwest Asia and Southeastern Europe. Since gaining independence from the Soviet Union in 1991, it has had a series of six progressive and intellectual prime ministers who have worked to ensure this oil producing country continues to develop, particularly within infrastructure and science.
Azerbaijan's Prime Ministers Since the Dissolution of the Soviet Union in 1991
Hasan Hasanov – 1991-1992
Born on 20th October 1940, Hasan Hasanov is an Azerbaijani politician and diplomat who served as the country's Prime Minister in 1991 and 1992. In his tenure as Prime Minister, Hasanov was the last communist leader before the Soviet Union collapsed and Azerbaijan gained independence, leading Hasanov to resign. Hasanov was born in Tbilisi, Georgia. From 1981 to 1990, Hasanov became the secretary of Central Committee of Azerbaijan Communist Party. In the following year, he was appointed Prime Minister of Azerbaijan. With the dissolution of the Soviet Union, he formed a new government before resigning in 1992.
Rahim Huseynov – 1992-1993
An engineer by profession, Rahim Huseynov was born in Baku on April 5, 1936. He studied Metallurgy Engineering at Moscow Institute of Steel and Alloys from 1953 to 1959. In 1962 he was head of department at Azerbaijan Soviet Socialist Republic State Planning Committee. In 1990 he co-founded Azerbaijan Scientists and Engineers Union. From 1989 to 1992, he also served as chairman of the Azerbaijan State Planning Committee, and as deputy chairman of the country's cabinet ministers. When Hasan Hasanov resigned in 1992, Huseynov was appointed Prime MInister of Azerbaijan and served until January 1993, resigning at a time when the country's Gross National Product had fallen by 20 percent.
Panah Huseynov – April – June 1993
Panah Huseynov was born in Garagashli village in Sabirabad Region in Azerbaijan, on October 28, 1957. He was Azerbaijan's first Secretary of State, and fifth Prime Minister. Huseynov graduated with a degree in history from Azerbaijan State University, and from 1980 to 1983, worked as a teacher at a high school in Sabirabad. Huseynov also worked as researcher at a history museum, and co-founded the Azerbaijan Popular Front. On April 1993 Huseynov became Azerbaijan's Prime Minister, although this position lasted only until June 1993 after pressure from rebellious General Suret Huseynov, who demanded the cabinet be dissolved.
Surat Huseynov-1993-1994
Surat Huseynov is an army general born in Ganja on February 12th 1959. He served as Azerbaijan's sixth Prime Minister from June 1993, to October 1994. Surat funded the Popular Front of Azerbaijan in the late Soviet era, and when villages around Mardakert were captured by Armenian troops, the incumbent Azerbaijan Prime Minister Panah Huseynov was accused of treason by the Popular Front of Azerbaijan. When Surat's troops advanced to take over the capital city of Baku and overthrow Panah Huseynov's government, Heydar Aliyev, president of Azerbaijan, negotiated with Surat. Surat agreed to halt the advance of troops to Baku in exchange for the post of prime minister of Azerbaijan, with authority over national security, defence, and internal affair ministries. On June 30, 1993 the National Assembly of Azerbaijan elected Surat Huseynov as prime minister and on October 5, 1994 Surat attempted a coup against Aliyev. It was ultimately unsuccessful. Surat fled to Russia but was extradited to Azerbaijan on March 27, 1997, and charged with treason. In February 1999, Surat Huseynov was sentenced to life in jail but freed in 2004, after President Ilham Aliyev pardoned him.
Fuad Guliyev 1995-1996
Fuad Guliyev was born in Baku on July 6, 1941, and was the seventh prime minister of Azerbaijan from May 2, 1995, to July 20, 1996. He joined the Azerbaijan State Oil Academy in 1958, and in 1963 graduated with a degree in petroleum engineering. From 1963 to 1965 Guliyev worked as a cement factory administrator in Krychaw, Belarus. He returned to Baku and from 1965 to 1973 worked at various managerial positions at the Oil Machinery Scientific Research Institute. When Heydar Aliyev left his post to be First Secretary of Azerbaijan Communist Party, he appointed Guliyev as the factory's director, a position Guliyev held until 1994. When Aliyev returned to power as President of Azerbaijan, Guliyev was appointed deputy Prime Minister. He was responsible for reforms in the agricultural sector, and the curtailing of inflation.
Artur Rasizade
Artur Rasizade is the eighth Prime Minister of Azerbaijan and was born on February 26, 1935 in Kirovabad (now Ganja). His career from 1975 to 1986 was in Azerbaijan's oil and mechanical engineering sector. In that period he also served as first vice chairman for the Council of Ministers for Soviet Azerbaijan, and supervised mechanical engineering, energy, defence, oil, and chemical industries. In February 1996, Rasizade became an assistant to President Heydar Aliyev, before being appointed first deputy prime minister of Azerbaijan on May 3, 1996. On July 20, 1996 Rasizade became acting prime minister until November 26, 1996, when he was appointed Prime Minister. He served until August 4, 2003 when he resigned due to illness, and Aliyev's son Ilham was appointed first deputy prime minister. On November 4, 2003 when Ilham Aliyev became president, Rasizade resumed the post of prime minister.

Azerbaijan structure of governance
Today Azerbaijan is governed as a secular state in a semi-presidential style where the president, prime minister and a cabinet exist. The prime minister and the cabinet are responsible for state legislation. The president's role is largely ceremonial, although it is also an elected position.
Prime Ministers Of Azerbaijan Since 1991
| Prime Ministers of Azerbaijan Since 1991 | Term in Office |
| --- | --- |
| Hasan Hasanov | 1991-1992 |
| Rahim Huseynov | 1992-1993 |
| Panah Huseynov | April to June of 1993 |
| Surat Huseynov | 1993-1994 |
| Fuad Guliyev | 1994-1996 |
| Artur Rasizade (Incumbent) | 1996-Present |