Presidents Of Turkey Since 1923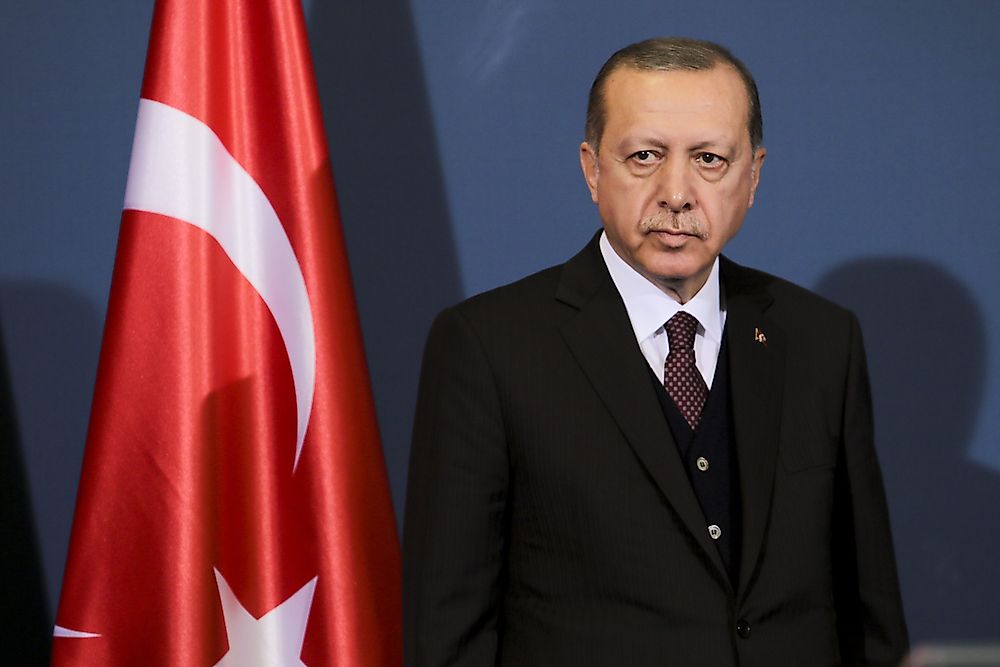 The President of Turkey serves as the head of state of the Republic. The role is more of a ceremonial one, but the president still plays an important part in the country. He or she represents the state and the Turkish nation and ensures the implementation of the country's constitution. The office of the President of the Republic of Turkey was established on October 29, 1923. 
Mustafa Kemal Ataturk
Mustafa Kemal (1881-1938) was a soldier, statesman, and the first president of the Republic of Turkey from 1923 to 1938. He was born in Salonika, in present-day Thessaloniki. Ataturk ruled the country on six symbols: Republicanism, Nationalism, Populism, Statism, Secularism, and Revolution. He developed foreign policies by making peace with Great Britain and Greece. Under his leadership, Turkey steered towards a modern Islamic State with minimum repression. 
Ismet Inonu
Born in 1884, Inonu succeeded Ataturk as president of Turkey. He served in the military of the Ottoman Empire before joining Mustafa's movement in the resistance against the Allied occupation of Anatolia. After much collaboration with Kemal, he became the first Prime Minister of the Republic of Turkey on October 29, 1923, and remained in power until 1937 when he succeeded the president. Under his leadership, Turkey took a neutral position in World War I. 
Abdullah Gul
Born in 1950, Gul has served as both the prime minister (2002–2003) and the President of Turkey (2007–2014). In his early years, Gul studied economics at the University of Istanbul, and his postgraduate studies in Exeter, and earned a Ph.D. from the University of Istanbul in 1983. He worked at the Islamic Development Bank of Saudi Arabia as an Economist, before launching head-on into the Turkish politics in 1991. His most notable work was his assenting to controversial laws termed by critics as unconstitutional. He signed the bill restricting alcohol consumption in 2013, legislation that increased political power over Judiciary, and the use of peaceful mediation as an approach to cooling the political tension during anti-government protests and corruption scandals.
Recep Tayyip Erdogan
Erdogan is the current president of Turkey. He first served as the prime minister before becoming the first people-elected president in August 2014. To his supporters, he has developed the economy of the country, while his critics see him as an autocratic leader who is intolerant of dissent and silences those opposing him. Among his dissenters is a prisoner jailed for 16 years for insulting him and a former Miss Turkey after sharing a poem criticizing the President.
Presidents Of Turkey Since 1923
| Presidents of Turkey | Term(s) in Office |
| --- | --- |
| Mustafa Kemal Ataturk | 1923-1938 |
| Ismet Inonu | 1938-1950 |
| Celal Bayar | 1950-1960 |
| Cemal Gursel | 1961-1966 |
| Cevdet Sunay | 1966-1973 |
| Fahri Koruturk | 1973-1980 |
| Military Rule | 1980-1982 |
| Kenan Evren | 1982-1989 |
| Turgut Ozal | 1989-1993 |
| Suleyman Demirel | 1993-2000 |
| Ahmet Necdet Sezer | 2000-2007 |
| Abdullah Gul | 2007-2014 |
| Recep Tayyip Erdogan (Incumbent) | 2014-Present |