Politics
Presidents Of Angola Since 1975
Since Angola received its independence from Portugal in 1975, three presidents have served the country.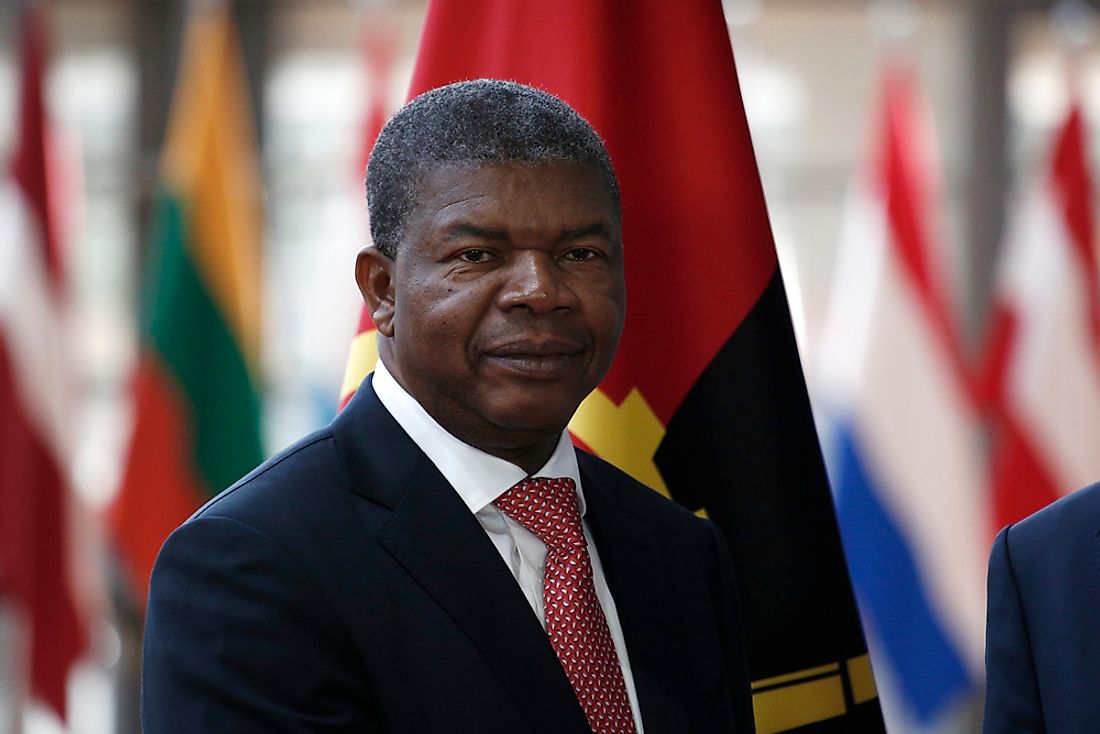 The Republic of Angola is a country located in Southern Africa that borders the Democratic Republic of Congo, Namibia, Zambia, and the Atlantic Ocean. Angola is the seventh largest country in Africa whose capital city is Luanda. The president of Angola is both the head of state and head of government after their constitution abolished the post of the prime minister. The president of Angola has all the executive authority as well as an extent of legislative powers meaning the president of Angola can govern the country by decree. Angola's presidential position dates back to when Angola got its independence in 1975.
Presidents Of Angola Since 1975
Agostinho Neto 1975-1979
Antonio Agostinho Neto was Angola's first president, and he came to power after his then Marxist Popular Movement for the Liberation of Angola won over control of the country from Portugal. He was the president of Angola from 1975 until his death in 1979 after he fought for colonial liberation and independence from 1961 to 1974.
José Eduardo dos Santos From 1979
Jose Eduardo dos Santos was born on August 28, 1942, and was the president of Angola from 1979 to 2017.
João Lourenço
João Louenço is the incumbent president of Angola. He was born in 1954 in the town of Lobito in Angola. His ruling political party is the People's Movement for the Liberation of Angola.
Political Instability in Angola
Angola has a tumultuous political history. While the country was a Portuguese colony, many of the country's inhabitants once were sold to Brazil as enslaved people. Following this, it plunged into a 14-year guerrilla war. There was also a civil war of main ethnic groups lasting 16 years and finally a peace agreement was reached. The 1991 elections were disputed and renewed conflict was rekindled 18 months later. The civil war in Angola lasted 27 years and peace was reached in 2002. The country has been ravaged with war with numerous landmines plated across the country. Although Angola is an oil rich country, it is one of the poorest countries in the world with a life expectancy of 40 years, the lowest in Africa.
What is the president of Angola?
João Lourenço is the president of Angola.
Presidents Of Angola Since 1975
| President | Term in Office |
| --- | --- |
| Agostinho Neto | 1975-1979 |
| José Eduardo dos Santos | 1979-2017 |
| João Lourenço | 2017- |
About the Author
Benjamin Elisha Sawe holds a Bachelor of Arts in Economics and Statistics and an MBA in Strategic Management. He is a frequent World Atlas contributor. 
This page was last updated on April 15, 2019.
Citations
Your MLA Citation
Your APA Citation
Your Chicago Citation
Your Harvard Citation
Remember to italicize the title of this article in your Harvard citation.