Endangered UNESCO World Heritage Sites By Region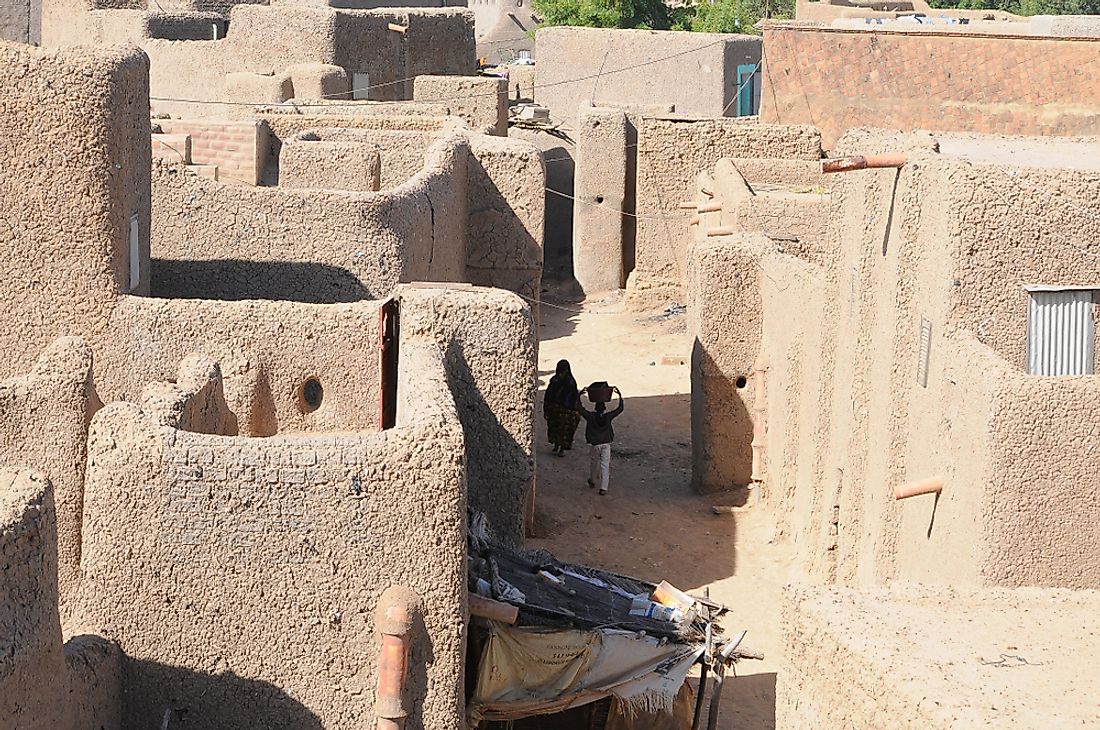 UNESCO recognizes certain cultural, natural, or mixed (having both cultural and natural aspects) properties across the world as sites associated with outstanding universal values. Although these sites belong to the respective countries where they are located, UNESCO offers to protect such sites and provide funding to the countries to maintain the properties. These sites are designated by UNESCO as World Heritage Sites as their significance transcends national boundaries and to benefit the entire humankind. Over the years, some such sites have faced threats from international wars, internal conflicts, intolerance by extremists, etc., forcing UNESCO to create a new list of World Heritage Sites in Danger. The number of such sites by regions of the world has been mentioned below.
Arab States Region
The Arab States Region has been known since antiquity for its rich cultural heritage. Presently, there are 19 countries in this region that have ratified the convention associated with the Protection of the World Cultural and Natural Heritage. The UNESCO lists 82 World Heritage Properties in this region including 74 cultural, 5 natural, and 3 mixed properties. These sites range from prehistorical archeological sites to modern heritage. Although the number of natural sites in this region is quite low, the numbers are increasing due to regional mindset changes that are helping conserve more and more natural sites. Conservation of the World Heritage properties is extremely useful to the countries in the Arab Region. It allows people to maintain ties with their rich history and tradition. The proper maintenance of such properties also benefits the local communities economically. The protection of natural sites ensures environmental protection.
Sadly, however, despite having a heritage to boast of, the Arab States Region has 22 UNESCO World Heritage Sites in danger, accounting for 41% of threatened sites of all regions of the world. War, internal conflicts, and terrorism are the biggest threats to such sites in these countries.
In Yemen, three UNESCO World Heritage Sites are in danger including Sanaa's historic Old City which was a dense warren of ancient mosques, and centuries-old mud-brick houses, and bathhouses. Much of this city has been razed by bombing with only rubble visible in places where once unique buildings stood tall.
Syria is another country whose heritage has suffered extreme devastation due to the violent civil war raging in the country since 2011. While thousands of lives have been lost in Syria, its rich cultural heritage has also been wiped away brutally. The country has 6 such threatened sites.
Palestine, another Arab State that is constantly at war also has 3 World Heritage properties under threat with the latest addition to the list being Hebron/Al-Khalil Old Town in 2017.
In Libya, extremist religious groups have damaged ancient shrines and other cultural heritage which they consider is not aligned to their religion. Such high levels of intolerance have resulted in putting 5 World Heritage Site on the threatened list in 2016.
Three UNESCO World Heritage Sites in Iraq, one in Egypt, and one in Jerusalem (but proposed by Jordan) are also in danger.
Africa
Africa has the second highest number of threatened UNESCO World Heritage Sites among the regions of the world. The continent is dotted with 95 World Heritage Sites and has a good balance of both cultural and natural properties numbering 52 and 38 respectively. It also has 5 mixed sites. 16 of these properties are threatened in Africa. One must note that the Arab States that are geographically part of Africa have been excluded from the continent in the regional divisions made by UNESCO.
Many countries in Africa suffer from extreme poverty, high levels of unemployment, inter-ethnic clashes, civil wars, and wars with neighbors. Under such circumstances of human rights crisis, the protection of natural and cultural heritage often becomes a low priority issue. The result is the loss of such heritage.
Democratic Republic of the Congo (DRC) and Mali have the highest number of UNESCO properties under threat with 5 such sites in the DRC and 3 sites in Mali being in danger. DRC is fraught with political instability, armed clashes, and extreme violations of human rights. Over 64% of the population live in extreme poverty and survive on less than $1.9 a day. Although the DRC has vast areas of dense forests with a great diversity of wildlife including several endemic species of primates, there is hardly any funding available to protect its national parks, many of which are UNESCO World Heritage Sites. Poaching and illegal felling of trees are taking place at an extremely rapid rate here depleting the country of its rich natural heritage. Insecurity in Mali is also putting its heritage sites in danger.
Latin America And The Caribbean
In Latin America and the Caribbean, 33 countries have ratified the convention of Protection of the World Cultural and Natural Heritage. The countries in this region have managed to protect their natural and cultural heritage relatively well. Of the 141 properties listed as UNESCO World Heritage Site in this region, there are 96 cultural, 38 natural, and 7 mixed sites. Only 6 of these properties are in danger (5 cultural and 1 natural) and are distributed in the 6 countries of Bolivia, Chile, Honduras, Panama, Peru, and Venezuela. Various factors are responsible for threatening these sites, especially extreme environmental factors induced by climate change and developmental pressures.
Asia And The Pacific
Although Asia and the Pacific Region has 258 UNESCO World Heritage Sites, only 6 of these sites are in danger. The region has 181 cultural, 65 natural, and 12 mixed sites.
The sites in danger include two in Afghanistan, and one each in Uzbekistan, Solomon Islands, Federated States of Micronesia, and Indonesia. In Afghanistan, the two threatened cultural sites suffer from violence inflicted by religious extremists.
Europe And North America
Europe and North America have managed to protect and preserve their regional heritage to the highest level as evidenced by only 4 of the 514 UNESCO World Heritage Sites being in danger. The region has 440 cultural, 63 natural, and 11 mixed heritage sites of which 3 cultural and 1 natural site is in danger.
Number Of UNESCO World Heritage Sites In Danger By Region
| Rank | Regions | Cultural | Natural | Mixed | Total | % |
| --- | --- | --- | --- | --- | --- | --- |
| 1 | Total | 38 | 16 | 0 | 54 | 100% |
| 2 | Arab States | 22 | 0 | 0 | 22 | 41% |
| 3 | Africa | 4 | 12 | 0 | 16 | 30% |
| 4 | Latin America and the Caribbean | 5 | 1 | 0 | 6 | 11% |
| 5 | Asia and the Pacific | 4 | 2 | 0 | 6 | 11% |
| 6 | Europe and North America | 3 | 1 | 0 | 4 | 7% |