Politics
Millard Fillmore – 13th President of the United States
As a Whig, Fillmore was the last President not to be affiliated with either of the current major U.S. political parties.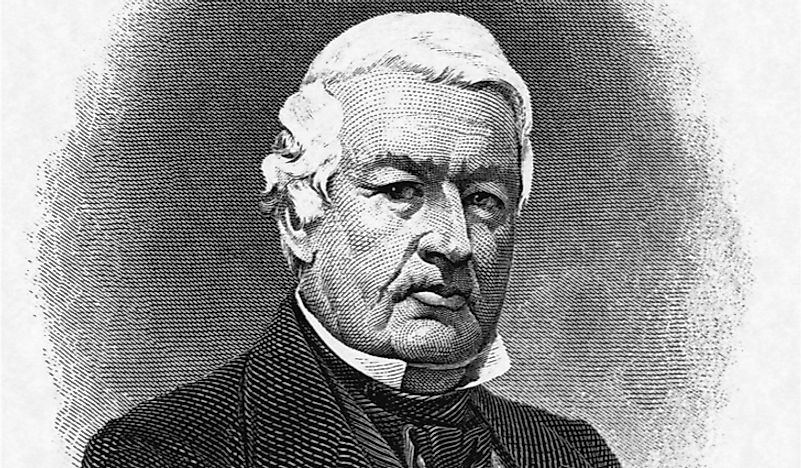 The 13th president of the United States was Millard Fillmore. Millard was born on January 7th, 1800 in Monrovia, Cayuga County. He was the eldest son and second born in a family of eleven. He was named after his mother, Phoebe Millard. His father Nathaniel Fillmore apprenticed him into cloth making in his early life. He struggled for education joining New Hope Academy in 1819 where he met Abigail Powers, who became his wife when they got married in February 1826. They had a boy and a girl, Millard, and Mary. He was admitted to the bar in 1823 after studying law and he later practiced in New York. In 1834 he founded the now Hodgson Russ LLP formerly known as Fillmore and Hall through a partnership with his friend Nathan Hall. In 1846 he helped found the now State University of New York at Buffalo formerly known as the private University of Buffalo
Political life of Millard Fillmore
On the anti-Masonic ticket, Mallard was elected into New York State Assembly in 1828 where he served three terms of one year each. In his final term in 1831, he was elected the chairperson of a special legislative committee that was mandated with enacting bankruptcy law. He served in the 23rd Congress after being elected a US Representative in 1832. He served as a Whig from 1837 to 1843 having been elected in 1836. In 1848 Whig National Convection nominated Mallard as Zachary Taylor's running mate for the 1849 presidential election which they won with a majority of votes. During this time, the Anti-slavery movement was gaining momentum with demands that all territories of the US be opened for new slaves.
Who Was Millard Fillmore?
Millard Fillmore was the 13th president of the United States. He served between 1850 and 1853.
Millard Fillmore, 13th President Of The United States
| Party Affiliation | Whig |
| --- | --- |
| Birthplace | Summerhill, New York |
| Date of Birth | January 7th, 1800 |
| Date of Death | March 8th, 1874 |
| Start of Term | July 9th, 1850 |
| End of Term | March 4th, 1853 |
| Vice President | None |
| Major Conflicts Involved In | U.S. Interventions in Japan, Hawaii, and Cuba |
| Preceded by | Zachary Taylor |
| Succeeded by | Franklin Pierce |
| First Lady | Abigail Powers Fillmore |
About the Author
Benjamin Elisha Sawe holds a Bachelor of Arts in Economics and Statistics and an MBA in Strategic Management. He is a frequent World Atlas contributor. 
This page was last updated on March 22, 2019.
Citations
Your MLA Citation
Your APA Citation
Your Chicago Citation
Your Harvard Citation
Remember to italicize the title of this article in your Harvard citation.