7 Spectacular Waterfalls That Meet The Sea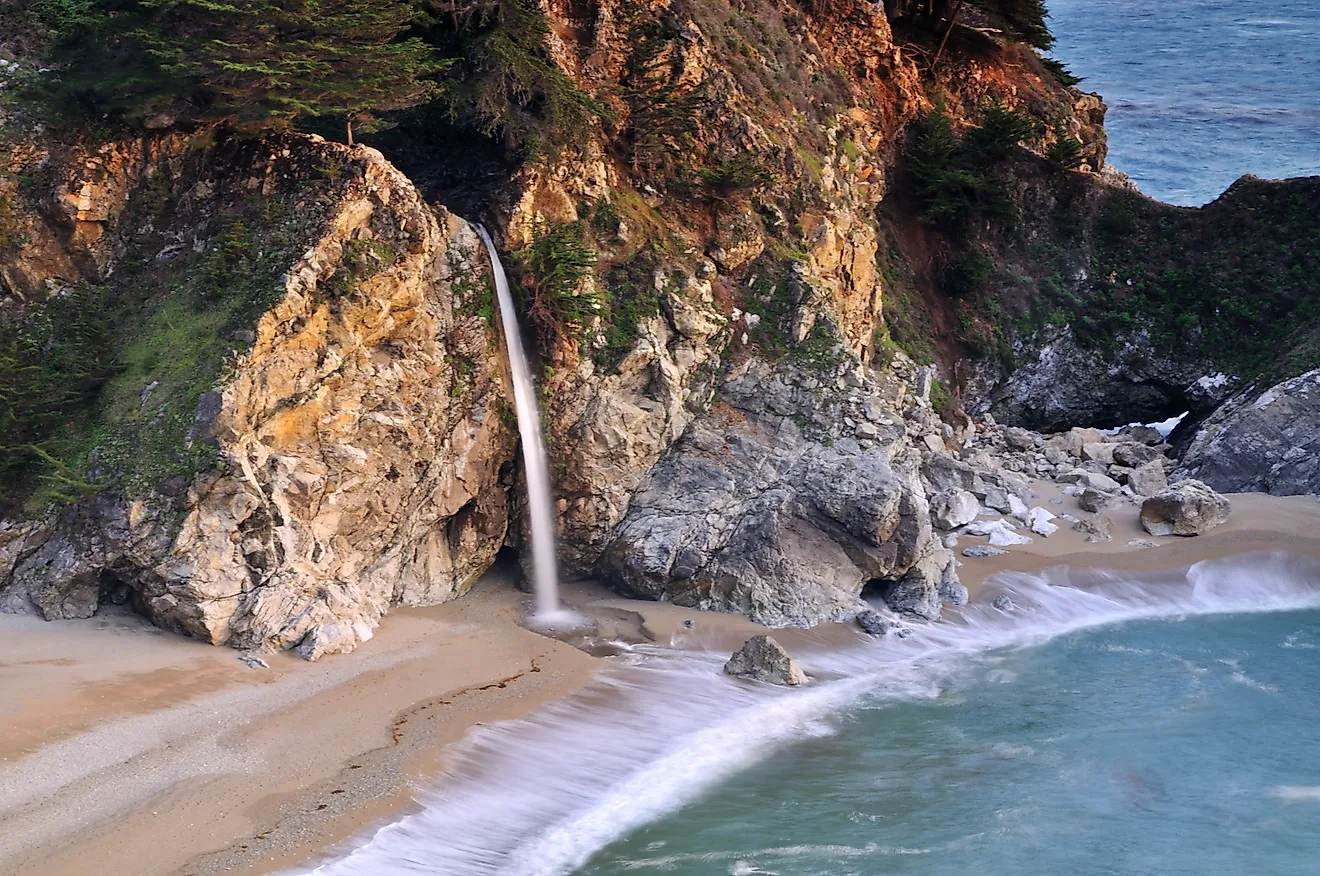 Waterfalls never fail to attract the attention of nature lovers, and neither does the sea with its waves and stunning beaches. Hence, places where waterfalls meet the sea become tourist magnets. Below are 7 such waterfalls that plunge down precipitous heights of seaside cliffs to enter the deep ocean below.
Alamere Falls, United States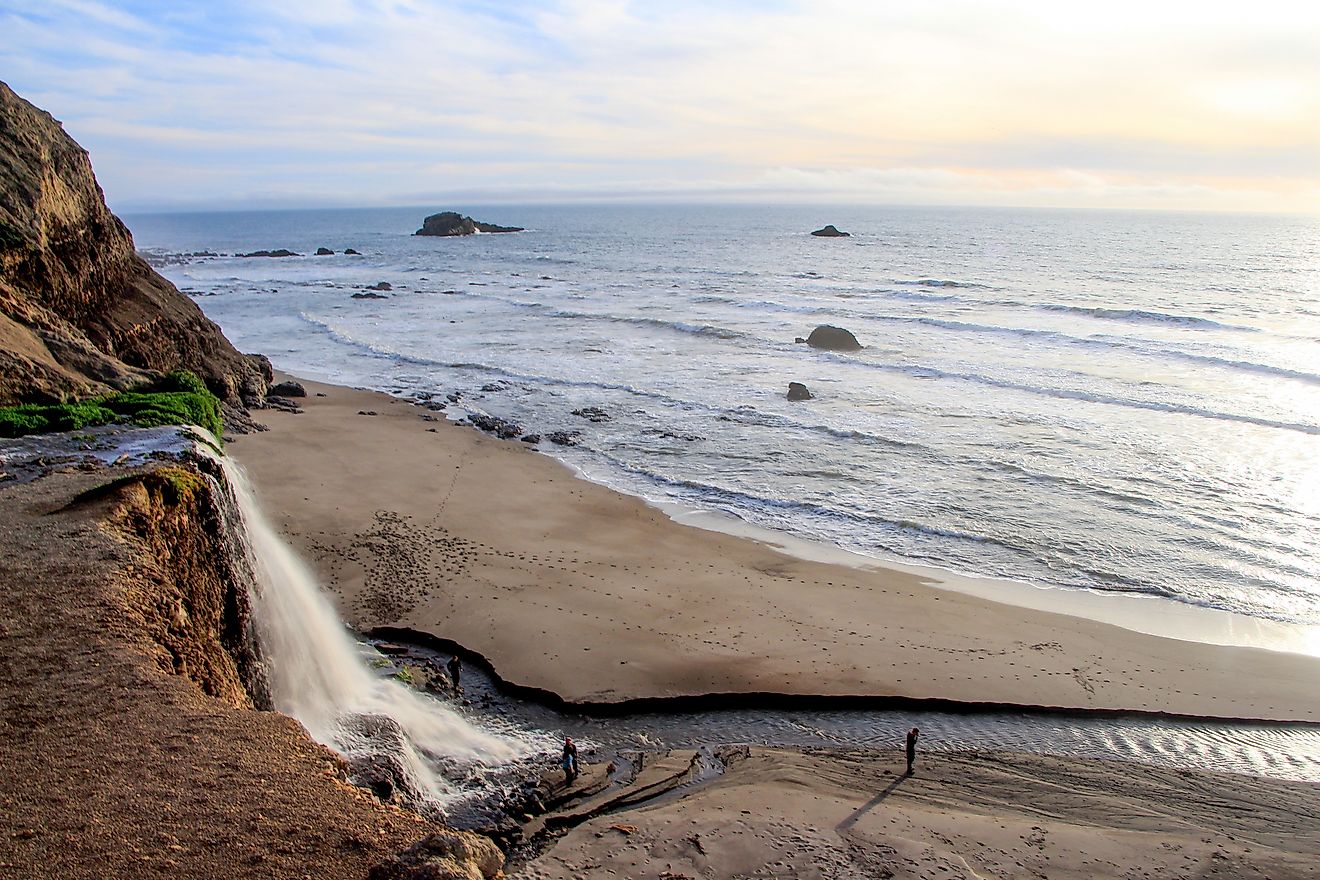 Alamere Falls is part of the Point Reyes National Seashore in California. The falls is one of the few waterfalls in the world that directly enters the ocean. The waters of the Alamere Falls dances along the walls of fragile shale cliffs located on the Alamere Creek Beach. The Alamere Creek feeds the waterfalls.
McWay Falls, United States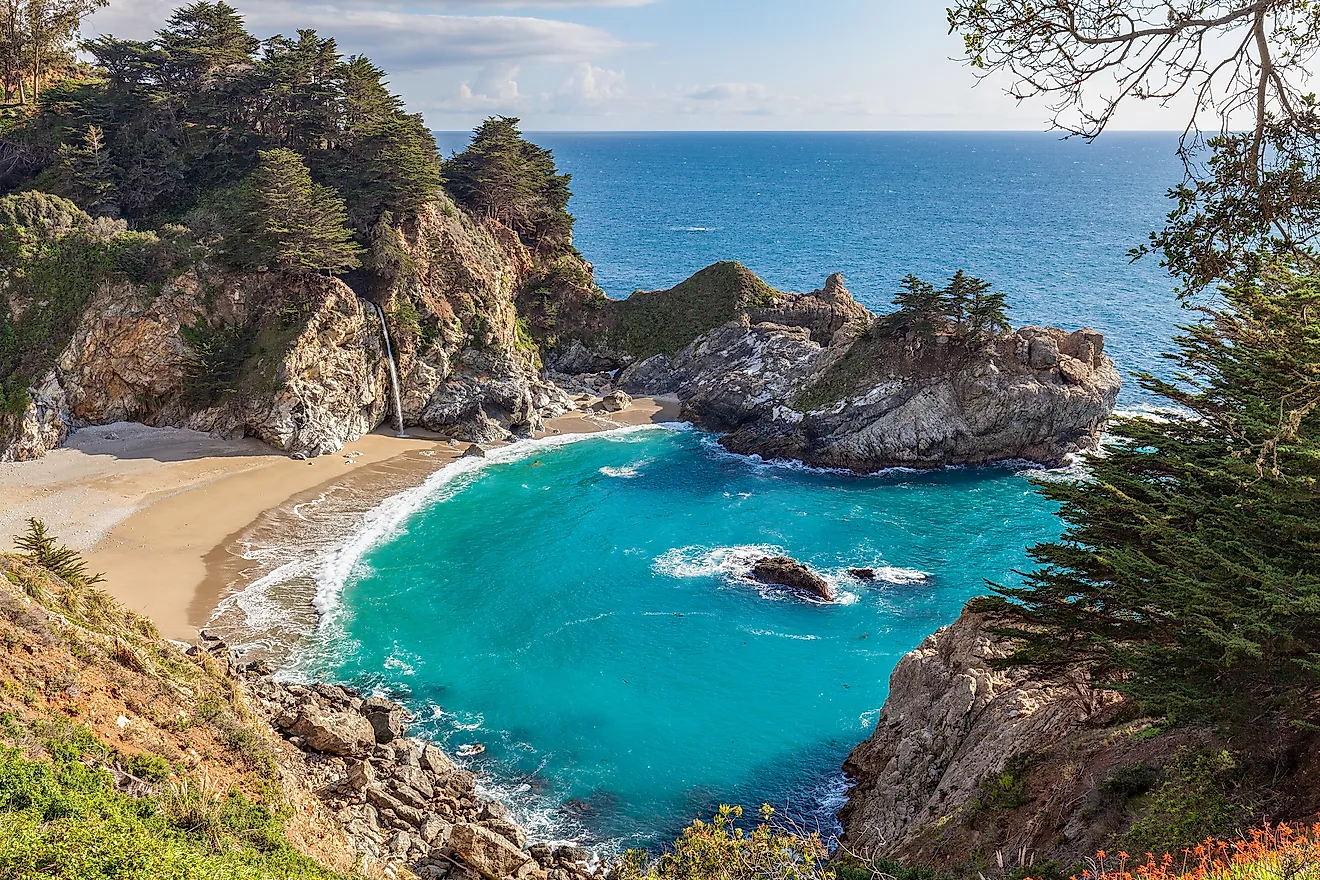 The McWay Falls is a 24 meters tall waterfall that flows from the McWay Creek in California's Julia Pfeiffer Burns State Park. It is one of the two waterfalls in the US state that directly enters the ocean.
Seven Sisters Falls, Norway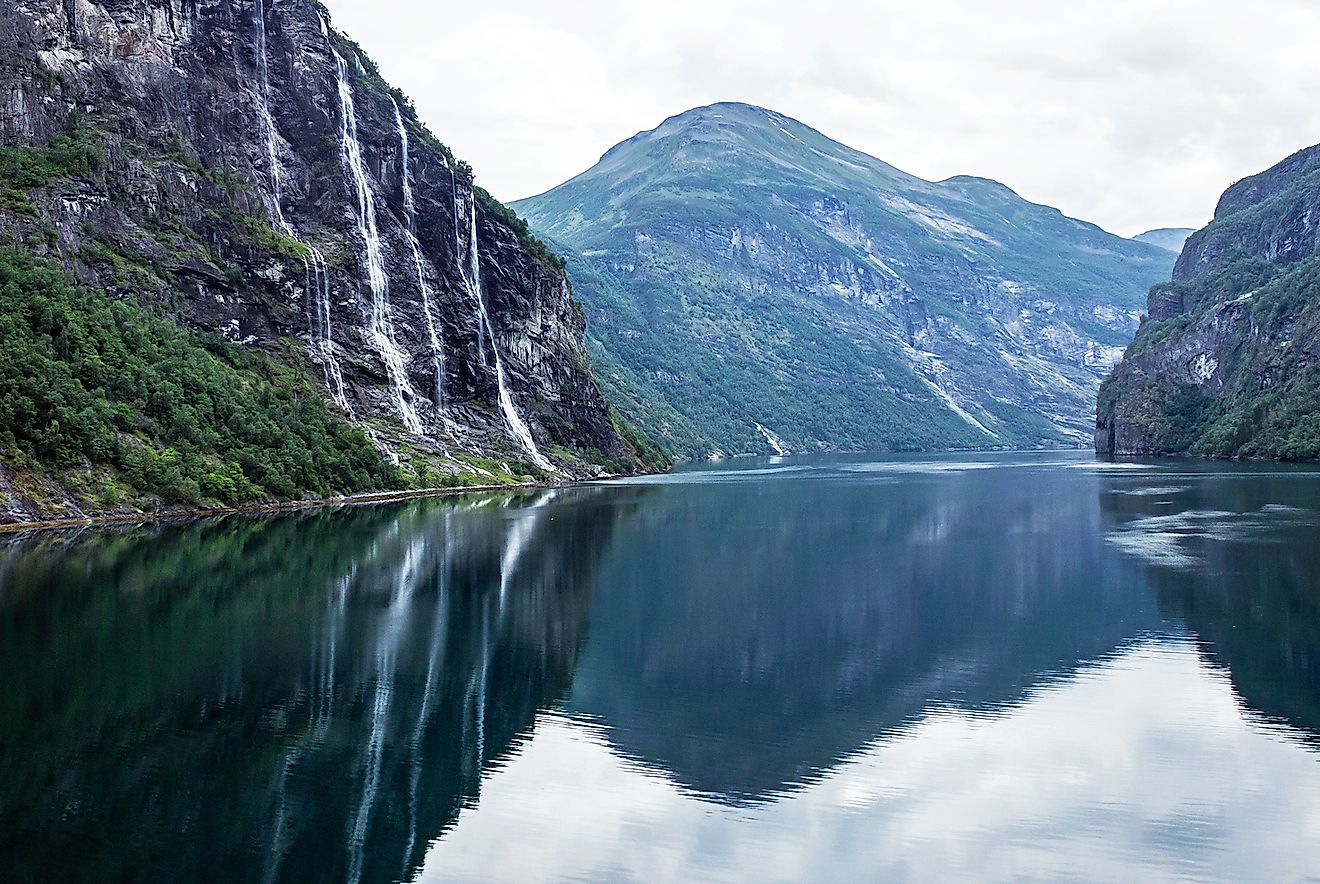 A series of seven waterfalls called the Seven Sisters, the tallest being 250 meters in height, falls off tall coastal cliffs into the waters of a fjord. The system of waterfalls is part of a UNESCO World Heritage Site in Norway and is located along Geirangerfjorden in Norway's Møre og Romsdal county.
Jeongbang Waterfall, South Korea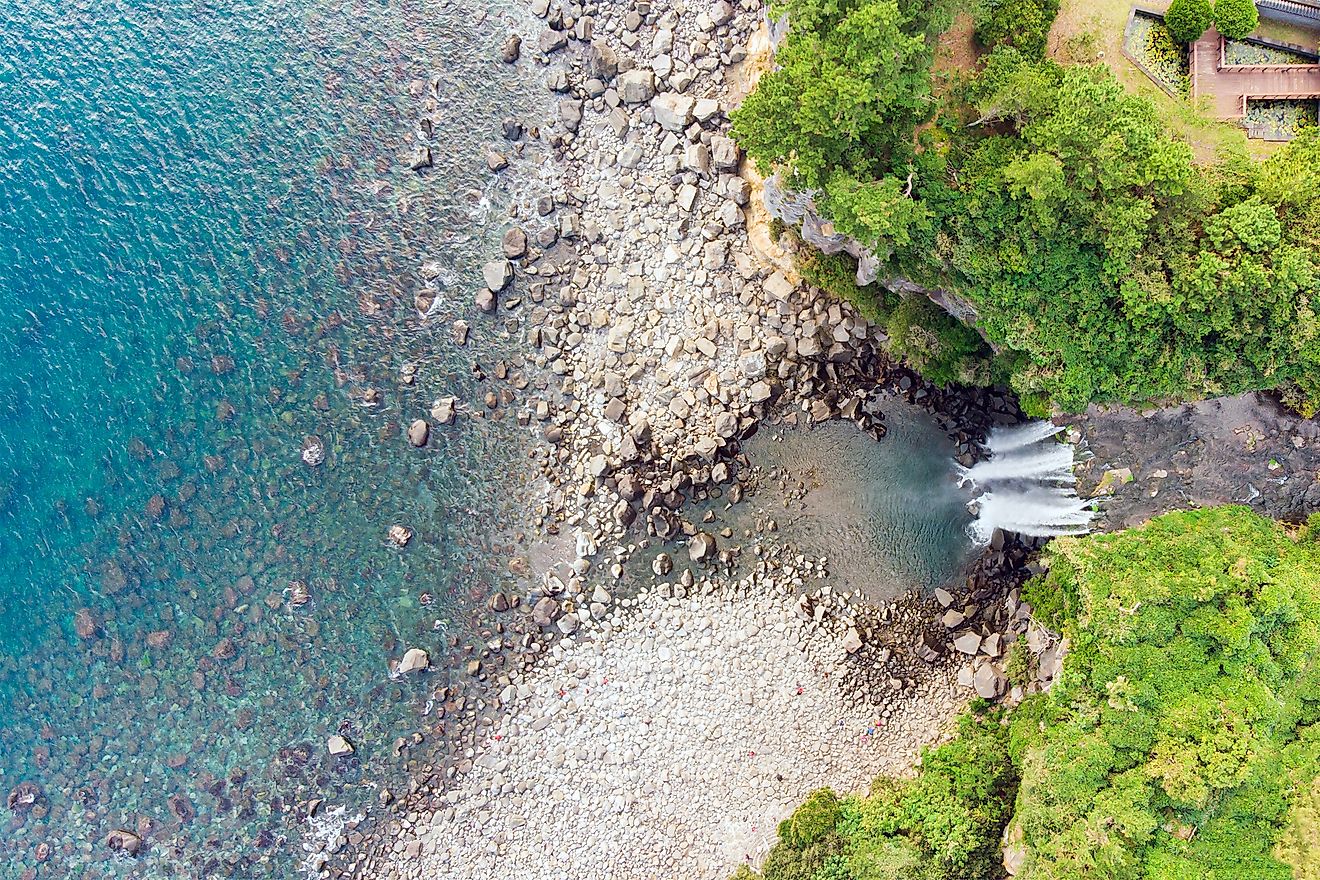 Considered to be one of the 10 scenic wonders of the Jeju Island, the 75 feet high Jeongbang Waterfall falls directly into a sheltered cove of the Korea Strait. A large number of tourists visit this falls every year. The Jeongbang Falls is associated with a number of local legends. One such legend claims that the mythical holy dragon lives underneath the falls and thus the water has the ability to cure diseases.
Bowen Falls, New Zealand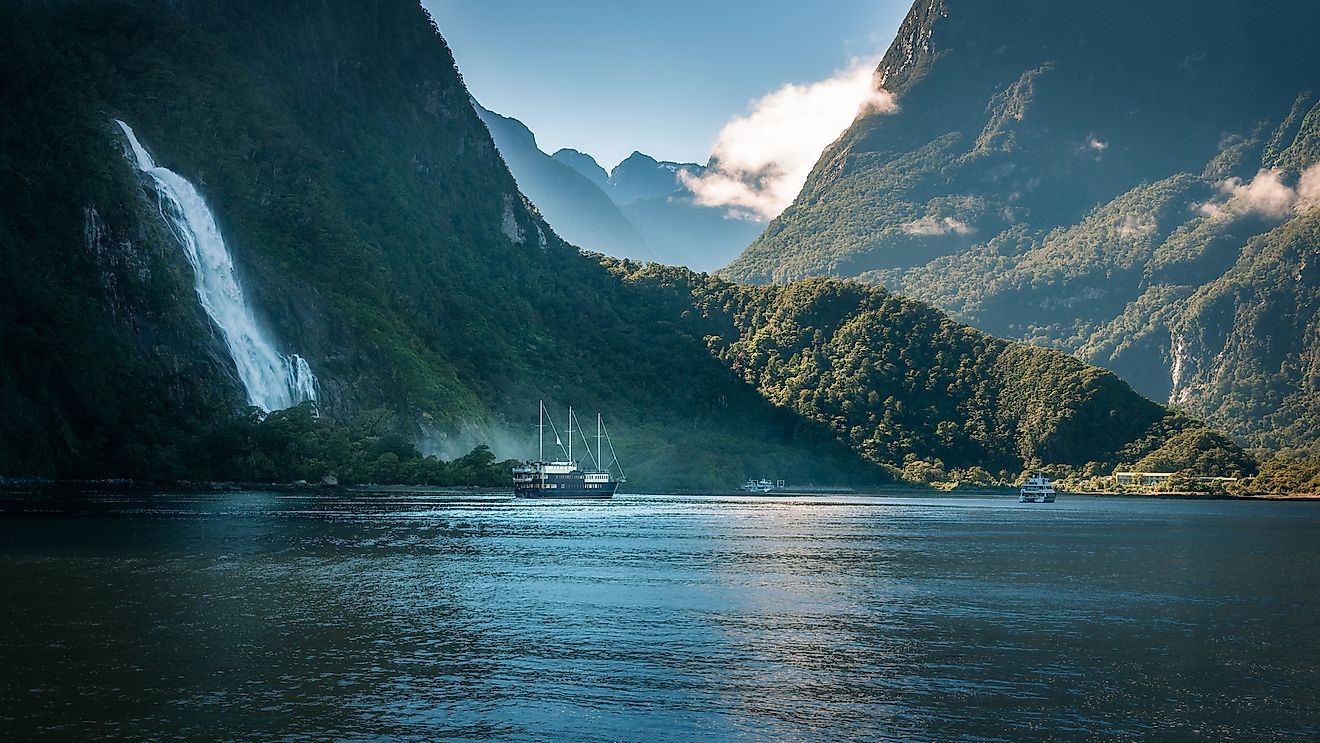 New Zealand hosts a stunning wonder in the form of the Lady Bowen Falls which is a 162-meter tall waterfall falling from the edge of a hanging valley into the head of the Milford Sound. The falls is generated by the Bowen River, a river flowing through northern Fiordland in New Zealand.
Mealt Falls, Scotland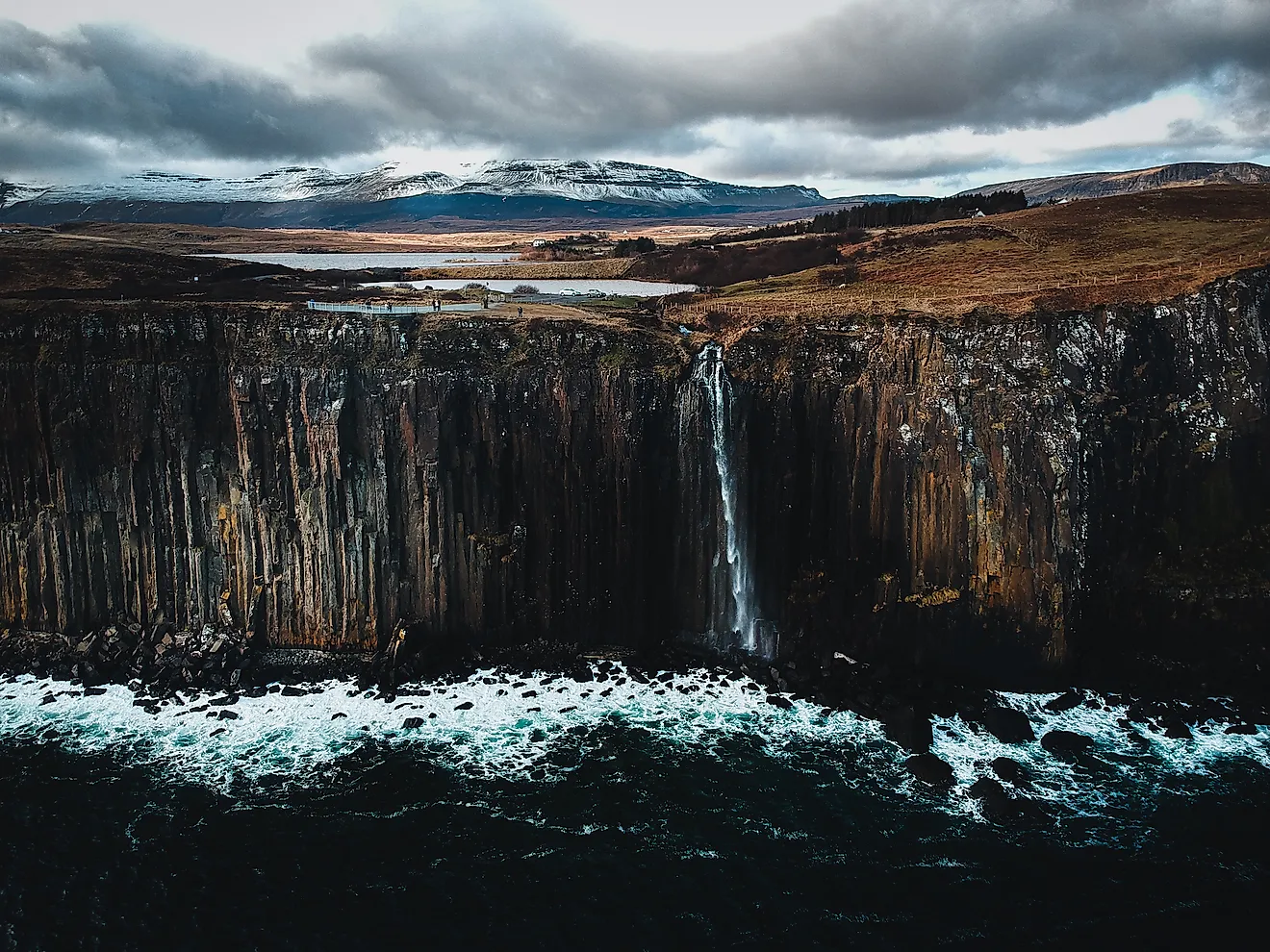 A picturesque fresh-water lock, the Loch Mealt is located on the Trotternish peninsula's eastern side in the Scottish Highlands. The loch is quite close to the sea, and at its eastern side, there is a series of spectacular 55 meters tall sea-cliffs. The outflow of the Lock Melt ends in a dramatic waterfall, the Mealt Falls which drops down the sea cliffs.
Düden Waterfalls, Turkey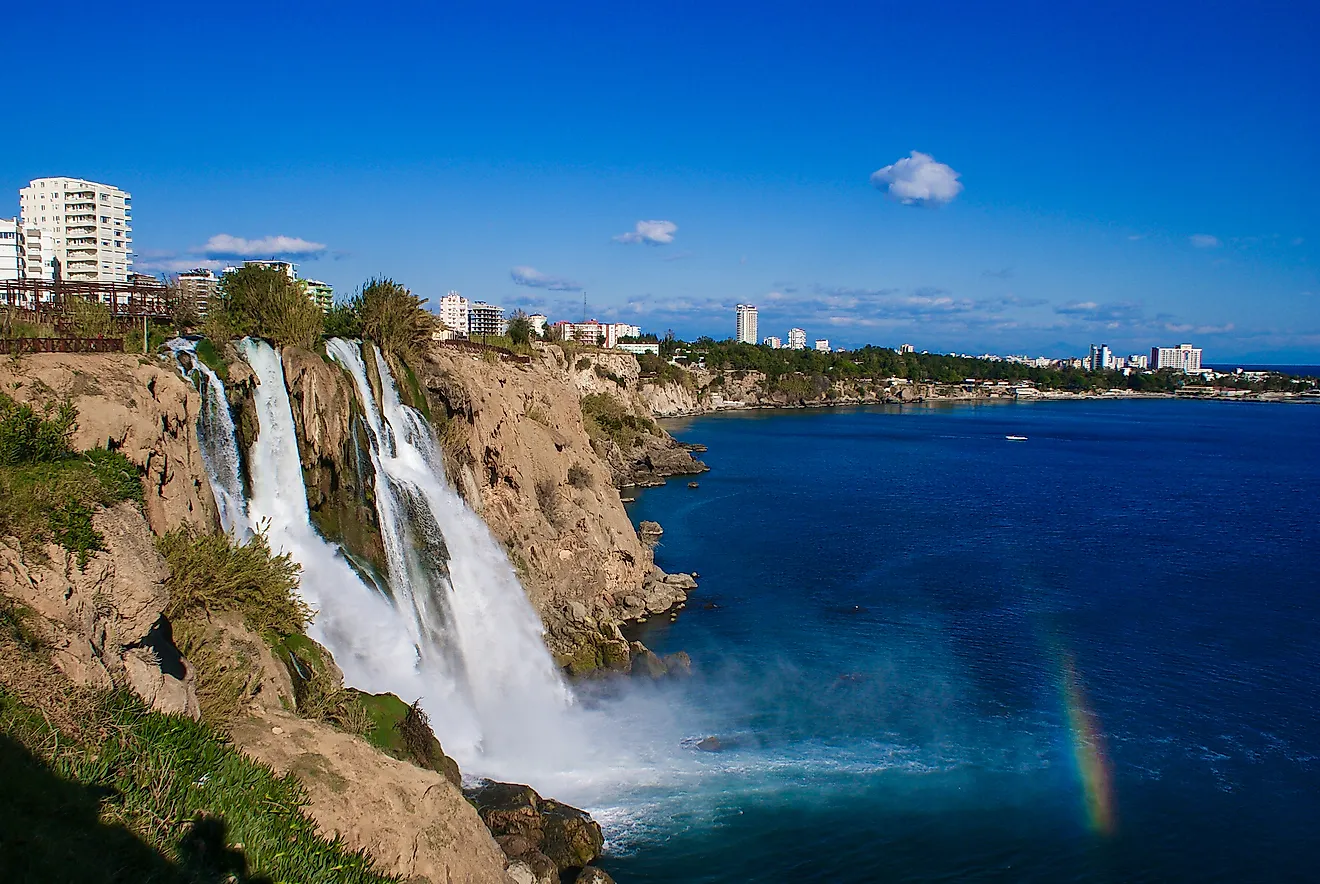 The Düden Waterfall is a system of waterfalls in the Antalya province of Turkey which are formed by the water from a recycle station. The waterfalls merge to form the Lower Düden Falls which drops off a rocky cliff to directly enter the Mediterranean Sea.