Marcus Garvey: Important Figures in History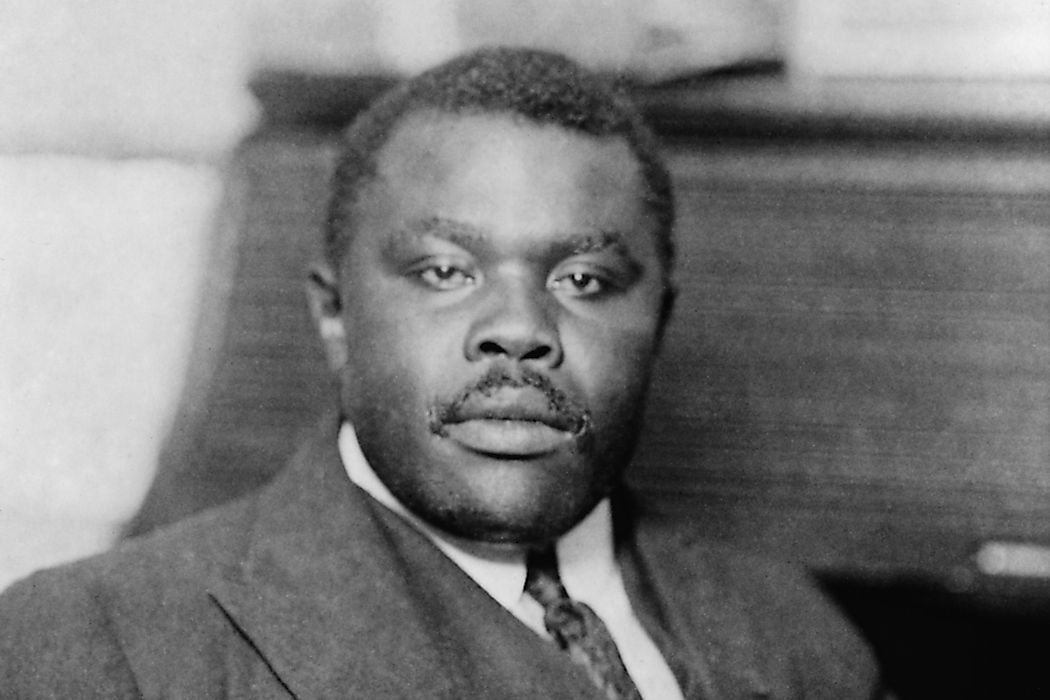 Marcus Mosiah Garvey Jr. was a Jamaican journalist, publisher, and businessman known for his active roles in activism, Pan-Africanism, and black nationalism especially in the US, his country, and globally. Born on August 17, 1887, Garvey founded several organizations and took initiatives aimed at improving the lives, dignity, and independence of black people, although many leaders, including blacks, differed with his modus operandi.
Personal Life
Garvey was the last child of a family of eleven children born to a mason father and a domestic worker mother. Unfortunately, only he and his sister survived to adulthood. Garvey gained his reading interests from his father's large library and became a victim of racial discrimination in school. As a teenager, he involved himself in printing and joined union activities within the industry. These union activities gave him a passion for politics and his subsequent travels to Europe and Central America introduced him to many civil rights activists. Garvey married twice, the first marriage lasting four months and the second one playing a key role in his campaigns.
Public Life
Garvey formed the Universal Negro Improvement Association (UNIA) in 1914 that aimed at improving black humanity through education and empowerment. After this, he networked with Booker T. Washington and other African American leaders. He later traveled to the US where he raised funds and worked as a printer while UNIA gave educational opportunities for blacks. He also held several talks and open-air seminars in New York and more than 35 other states. In 1917, UNIA began promoting social, political, and economic freedom activities for African Americans and eventually commented on the East St. Louis riots and many issues affecting Africans "at home and abroad" to an extent that nobody could ignore the organization anymore. In 1919, UNIA, with Garvey as its president, set up the Black Star Line and a winery. The shipping line had several mechanical breakdowns that resulted in legal investigations, but nobody pressed charges at first. By 1920, UNIA had over four million members and held the International Convention of the UNIA at Madison Square where over 25,000 delegates attended from all over the world. Malcolm X's parents were active UNIA members. Garvey also established the Negro Factories Corporation and had other grocery, restaurant, and publishing business interests all over the world.
One of Garvey's radical plans was to permanently settle all black people in Liberia and he launched the program in 1920 but abandoned it midway after facing opposition from European nations with interests in Africa. Through the support of many blacks and Africans, Garvey rose to become one of the greatest twentieth-century leaders.
Controversy and Predicaments
US authorities were never comfortable with Garvey's ways and often investigated his businesses. Secondly, most African American leaders, including W. E. B. Du Bois never saw eye to eye with him. In 1914, a verbal exchange between Garvey and the then Assistant District Attorney led to him being shot four times although he survived. Authorities also investigated him for mail fraud regarding stock sales of the Black Star Line, and the justice system found him guilty, although many believed the trial was not fair. He received a five-year sentence and lost all appeals. The US deported Garvey upon his release in 1927. At the time, UNIA's popularity diminished because of Garvey's predicaments and the organization's lack of transparency and accountability. In Jamaica, Garvey and UNIA were involved in many other legal battles that saw him sentenced again and consequently losing his political seat.
Later Years, Death, and Legacy
After his expulsion, Garvey remained active on global issues affecting black people and founded Jamaica's People's Political Party (PPP) as well as a few companies. He left Jamaica and lived in London until his death. At 52 years, Garvey suffered two strokes and died on June 10, 1940. Due to WWII restrictions, Britain preserved his body in a lead-lined coffin and later brought it to Jamaica twenty years after his death.
Thousands of institutions, infrastructure, memorials, and people have been named in Garvey's honor to date, and Black Liberation Movements have adopted UNIA's flag colors. Garvey was Jamaica's first national hero and has many tributes in his home countries including statues, highways, institutions, and his representation on the 20-dollar and 25-cent coins. In the US alone, there are villages, streets, and institutions named in his honor, including scholarships, statues, annual memorials, and festivals. Canada celebrates Marcus Garvey Day annually on August 17 in Toronto and has several buildings dedicated to him. In Africa, streets and neighborhoods are named after Garvey in Kenya, Nigeria, and South Africa. Former Ghanaian President Kwame Nkrumah honored him by naming Ghana's shipping line the Black Star Line and its national team the Black Stars. This star is the same black star in the middle of the Ghanaian flag. Many people, including Martin Luther King Jr., visited and continue to visit his shrine in Jamaica. Dr. King himself posthumously received the inaugural Marcus Garvey Prize for Human Rights.
Connection to Rastafarianism
Rastafarians believe Garvey was a religious prophet, a reincarnated Saint John the Baptist because of his work in Ethiopia and with black people, although Garvey was first a Methodist and later a Catholic. The Moorish Science Temple of America also believe he is a prophet in the class of John the Baptist and, interestingly, their scripture mentions Garvey by name as a forerunner.