The US market is incredibly vast, and the amount of products that get produced in it is huge. The US is self-sufficient in food and can survive thanks to its many exports, but that does not mean that it is not dependent on other countries. The United States imports many things, including food, and has several major trade partners.
The biggest trade partners for the United States are China, Canada, Mexico, Japan, and Germany in that order. These countries make up half of all US imports. So what exactly does the US import from these and many other countries? As it turns out, plenty of things, however, are more prevalent than others. The most important goods that are imported by the US are computer and electronic products, transportation equipment, chemicals, machinery, and mineral fuels such as oil and gas. We will look at these goods in more detail in the remainder of this article.
The Value Of Goods
Over 80% of the things that are imported by the United States can be categorized as goods. The exact value of these imports is estimated to around $2.5 trillion yearly. These include capital goods (machinery, equipment, vehicles), which make up 27% of all imported goods on average. The most important capital goods that get imported by the US are computers and telecommunications. Consumer goods make up the second biggest category of imports, and here, the most important ones are cell phones and televisions, followed by pharmaceuticals.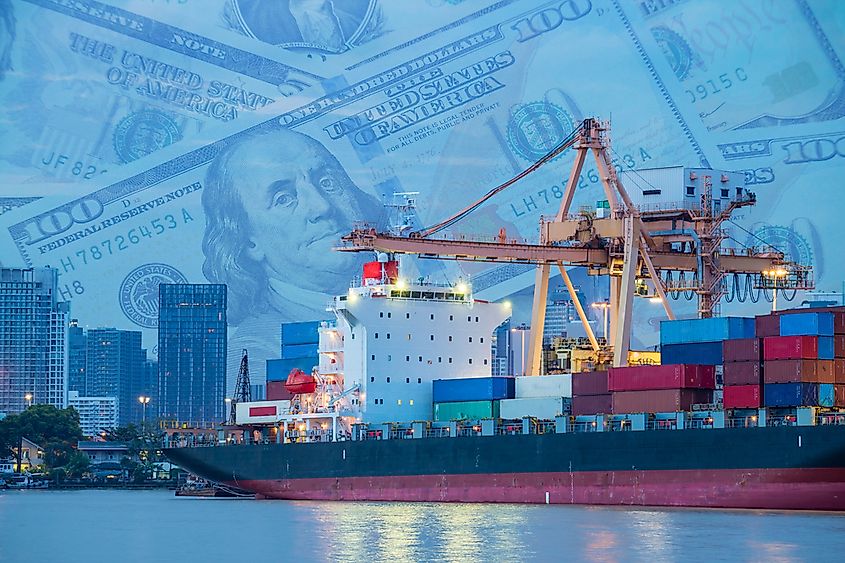 Interestingly, footwear and apparel is something that has a huge influence on consumer spending in the United States. This category is worth $130 billion in imports and actually has a huge importance on the US economy. Another hugely important category of imports is industrial machinery and equipment.
Naturally, the US industry is heavily reliant on these products, so it makes sense that they get imported in large amounts. It will come as a surprise to no one that oil and petroleum products are also quite high on the list since they make up such a huge and vital part of the economy in the United States. The yearly value of this category of imports is estimated at around $190 billion.
Trade Partners And Their Goods
Moving on, we have automobiles and other vehicles. This category of imports also includes the parts and engines of automotive vehicles and has an estimated yearly value of over $300 billion. Food and beverages are also a major US import, and their value is estimated to be about $150 billion. If we step away from various goods and take a look at services, we will see that the US also imports a lot of those as well. Things like travel, business, and computer services, as well as insurance and banking services, make up 19% of the US imports.
In general, the US imports more goods and services than it exports, which means that the country has a trade deficit. The value of US exports is huge, and it includes oil, automotive products, and many other things, but it is still not as large as the number of imports.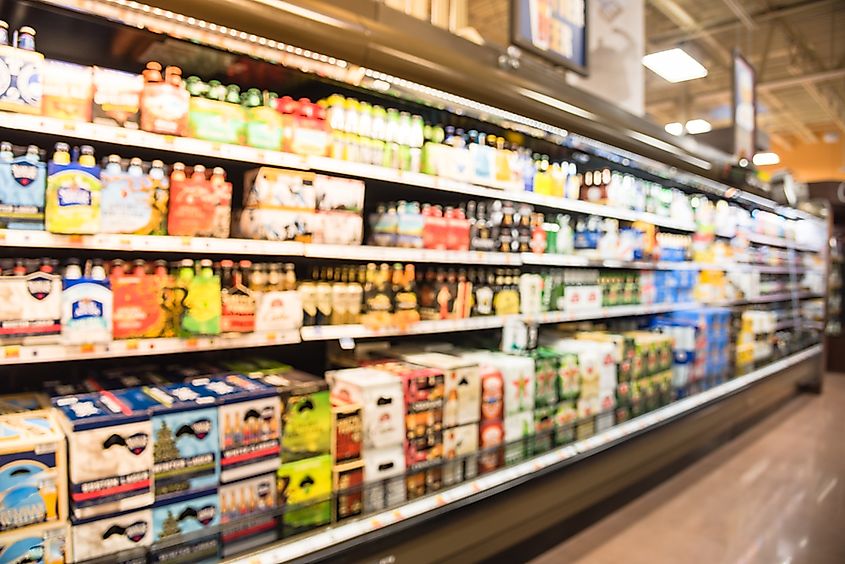 When we look at the countries that the US trades with, we can see which country is responsible for the largest amounts of a specific import. For example, the US imports mostly electronic equipment from China, including medical equipment and computers. Many US companies manufacture their products in China, by shipping materials there in order to create the product, and then import it back to the US. 
Canada is the second-largest US trade partner, and more than 70% of its exports are reserved for the United States. Oil and gas is the most prevalent product on the list of imports. Mexico is another country that trades with the US in large amounts, mostly providing the country with manufactured goods. Next on the list are Japan and Germany, and both of these countries export mostly automobiles to the United States. Not only that, the US imports machinery and medical equipment from Japan, and pharmaceuticals, and various machinery from Germany.