Politics
Longest Serving British Prime Ministers
Nine different British Prime Ministers have held the position for more than ten years each.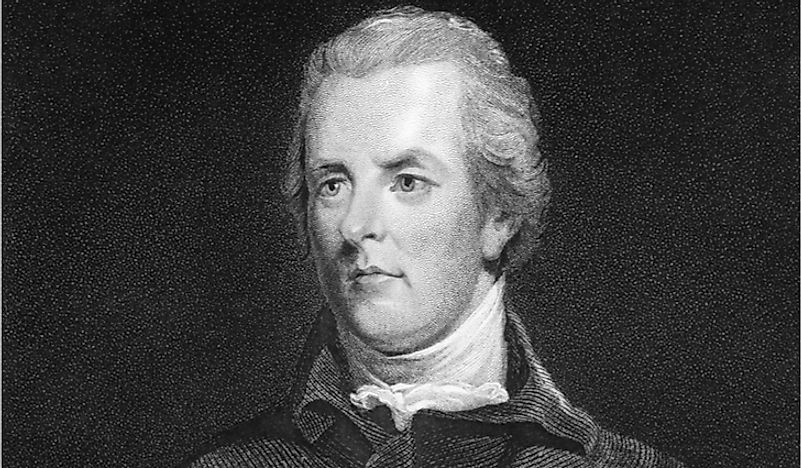 The Prime Minister is the head of Her Majesty's Government in the UK. The position is not established by the Constitution or by law but was created by convention. The PM is appointed by the Monarch from among the people who are likely to command confidence in the House of Commons. Of the 54 Prime Ministers who have served in the past, nine have served for more than ten years while seven have served for less than one year. Some of the longest-serving PM's of the UK include Robert Walpole, William Pitt, and Robert Jenkinson.
Which British Prime Minister Has Served the Longest?
Robert Walpole – 20.86 Years
Walpole was born in 1676 in a family of 19 children in Houghton, Norfolk. His father, Robert Walpole, was also a politician. Walpole attended school in Massingham, Norfolk then later joined Eton College. When his father died in 1700, Walpole took over the estate because he was the eldest surviving son in their family. In 1701 he won a seat in the Castling Rising under the Whig party. In 1705 he was appointed by Queen Ann to be a member of the Council for Prince George of Denmark. In 1721, Walpole was appointed Lord of Treasury, leader of the House of Common and a de facto Prime Minister. As a Prime Minister, Walpole worked hard to keep the country peaceful. He also secured the position of Hanoverian Dynasty. He died in London in 1745 after serving for 20.86 years as the PM.
William Pitt (the Younger) – 18.94 Years
William became the youngest Prime Minister in the UK at the age of 24 in 1783 but left office in 1801. He later assumed office in 1804 and served until his death in 1806. His tenure as Prime Minister came during the reign of King George III and was dominated by the Napoleonic War and the French Revolution. Before becoming a PM, William was elected to the House of Common in 1781 where he emerged as a great debater. During the French Revolution, King George III suffered an illness, in 1801 when the king recovered power was transferred from William to Addington. Pitt then crossed over to the opposition but returned to the premiership in 1804 where he served until his death in 1806. He served for a total of 18.94 years as the PM.
Robert Jenkinson, 2nd Earl of Liverpool – 14.84 Years
Robert was born in 1770 in Westminster to George III. He went to Charterhouse School. In 1790 he was elected to the House of Common for Rye though he was too young to ascend to parliament. Robert's father became Earl of Liverpool in 1796. When His father died in 1808, Robert became Lord Liverpool. In 1812 Lord Liverpool took over the post of Prime Minister where he served until 1827. He is the first PM to wear long trouser regularly and was also known for his hair cut. He served as the prime minister for a total of 14.84 years.
The Legacy Of The Long Serving PMs
Other PMs who have served for longer terms include Robert Gascoyne-Cecil, who was appointed PM in 1885 and served for 13 years. William Gladstone of the liberal party served as PM for 12 years from 1868.
Longest Serving Prime Ministers Of The United Kingdom
| Rank | Prime Minister | Total Time In Office |
| --- | --- | --- |
| 1 | Robert Walpole | 20.86 years |
| 2 | William Pitt (the Younger) | 18.94 years |
| 3 | Robert Jenkinson, 2nd Earl of Liverpool | 14.84 years |
| 4 | Robert Gascoyne-Cecil, 3rd Marquess of Salisbury | 13.69 years |
| 5 | William Ewart Gladstone | 12.35 years |
| 6 | Lord Frederick North, 2nd Earl of Guilford | 12.16 years |
| 7 | Margaret Thatcher | 11.57 years |
| 8 | Henry Pelham | 10.52 years |
| 9 | Tony Blair | 10.15 years |
About the Author
Benjamin Elisha Sawe holds a Bachelor of Arts in Economics and Statistics and an MBA in Strategic Management. He is a frequent World Atlas contributor. 
This page was last updated on March 26, 2019.
Citations
Your MLA Citation
Your APA Citation
Your Chicago Citation
Your Harvard Citation
Remember to italicize the title of this article in your Harvard citation.