Longest Runways In The World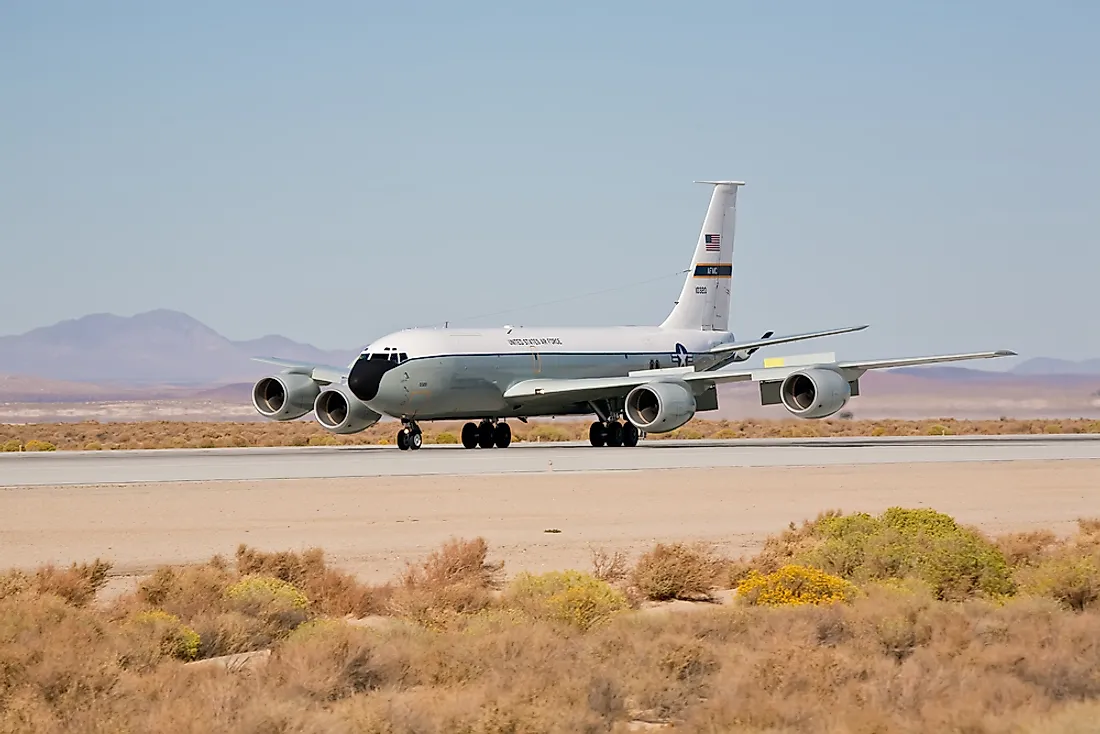 A runway is a rectangular area on land aerodrome that has been reserved for the landing and takeoff of aircraft. The area can be a man-made surface often made of concrete and asphalt or can be a natural surface covered by grass, gravel, or even ice. The dimensions of runway vary and can be as small as 804 feet long and 26 feet wide for general aviation airport to as big as 18,045 feet long and 262 feet wide for large jets. Aircraft that weighs below 200,000 pounds requires a runway of at least 6,000 feet long while wide-bodied aircraft like Boeing 777 and Airbus A 350 require at least 8,000 feet long runway. Almost any aircraft can be accommodated on a 10,000 feet runway at sea level.
Longest Runways in the World
Qamdo Bamda Airport
Qamdo Bamda Airport in China has the longest paved runway in the world at 18,045 feet. The long runway is a necessary feature of the airport given the high altitude (4,400 meters above the sea level). High altitude reduces the engine and lifts the performance of the aircraft. Thus it requires higher than normal lift-off speed and hence longer take-off and landing runs.
Zhukovsky International Airport
Zhukovsky International Airport in Moscow, Russia was opened in 2016 as the city's fourth international airport. It has a capacity to serve 4 million passengers in a year which is set to be increased to 12 million by 2020. The airport has a single runway which is the longest in Europe at 17,723 feet long. The runway was constructed from the landing strip at Ramenskoya airfield.
Embraer Unidade Gavião Peixoto Airport
Embraer Unidade Gavião Peixoto Airport is located in Gavião Peixoto, Sao Paulo Brazil. It is a private airport that is mainly used as a proving facility for Embraer civil and military aircraft. The airport has the longest runway in the America and the 5th longest in the world at 16,296 feet.
Denver International Airport
Denver International Airport in Denver, Colorado, United States has the longest commercial runway in North America. The 16R/34L runway is 16,000 feet long and is one of the six runways in operation that make Denver International Airport one of the world's largest and busiest airports. The runway was paced in just 41 days using 168,000 cubic yards of concrete at a cost of US$166 million. The runway is part of the airport's original master plan and can be used by the new generation aircraft such as Airbus A380.
Notable Runways at Edwards Air Force Base
Edwards Air Force Base features 22 runways, of which four are paved. One of the runways, 04R/22L, is 15,024 feet long and is the 16th longest paved runway in the world. The runway always includes 2,700 m or 9,000 ft of unpaved overrun for a total length of 7,323 m or 24,024 ft. The runway is equipped with arresting equipment on each end. Notable runways on Rogers Lakebed include 17/35 which is 39,097 feet long, 05L/23R (22,175 feet), O5R/23L (14,999 feet). Runways on Rosamond lakebed include 02/20 and 11/29 which are both 20,998 feet long. Runways on both Roger and Rosamond lakebeds are unpaved and not marked on Federal Aviation Administration airport diagram. The lakebeds are necessary landing zones for an emergency landing.
Longest Runways In The World
| Rank | Airport name | Country | Length (m) | Length (ft) |
| --- | --- | --- | --- | --- |
| 1 | Qamdo Bamda Airport | China | 5,500 | 18,045 |
| 2 | Zhukovsky International Airport | Russia | 5,402 | 17,723 |
| 3 | Ulyanovsk Vostochny Airport | Russia | 5,000 | 16,404 |
| 4 | Shigatse Peace Airport | China | 5,000 | 16,404 |
| 5 | Embraer Unidade Gavião Peixoto Airport | Brazil | 4,967 | 16,296 |
| 6 | Upington Airport | South Africa | 4,900 | 16,076 |
| 7 | Denver International Airport | United States | 4,877 | 16,001 |
| 8 | Hamad International Airport | Qatar | 4,850 | 15,912 |
| 9 | Madrid-Torrejón Airport | Spain | 4,818 | 15,807 |
| 10 | Erbil International Airport | Iraq | 4,800 | 15,748 |
| 11 | Bole International Airport | Ethiopia | 4,725 | 15,502 |
| 12 | Harare International Airport | Zimbabwe | 4,725 | 15,502 |
| 13 | N'djili Airport | Democratic Republic of the Congo | 4,700 | 15,420 |
| 14 | Hwange National Park Airport | Zimbabwe | 4,600 | 15,092 |
| 15 | Southern California Logistics Airport | United States | 4,587 | 15,049 |
| 16 | Edwards Air Force Base | United States | 4,579 | 15,023 |
| 17 | Doha International Airport | Qatar | 4,572 | 15,000 |
| 18 | Shuttle Landing Facility | United States | 4,572 | 15,000 |
| 19 | Vandenberg Air Force Base | United States | 4,572 | 15,000 |
| 20 | Windhoek Hosea Kutako International Airport | Namibia | 4,532 | 14,869 |