Life And Work Of Rachel Carson - The Author Of 'Silent Spring'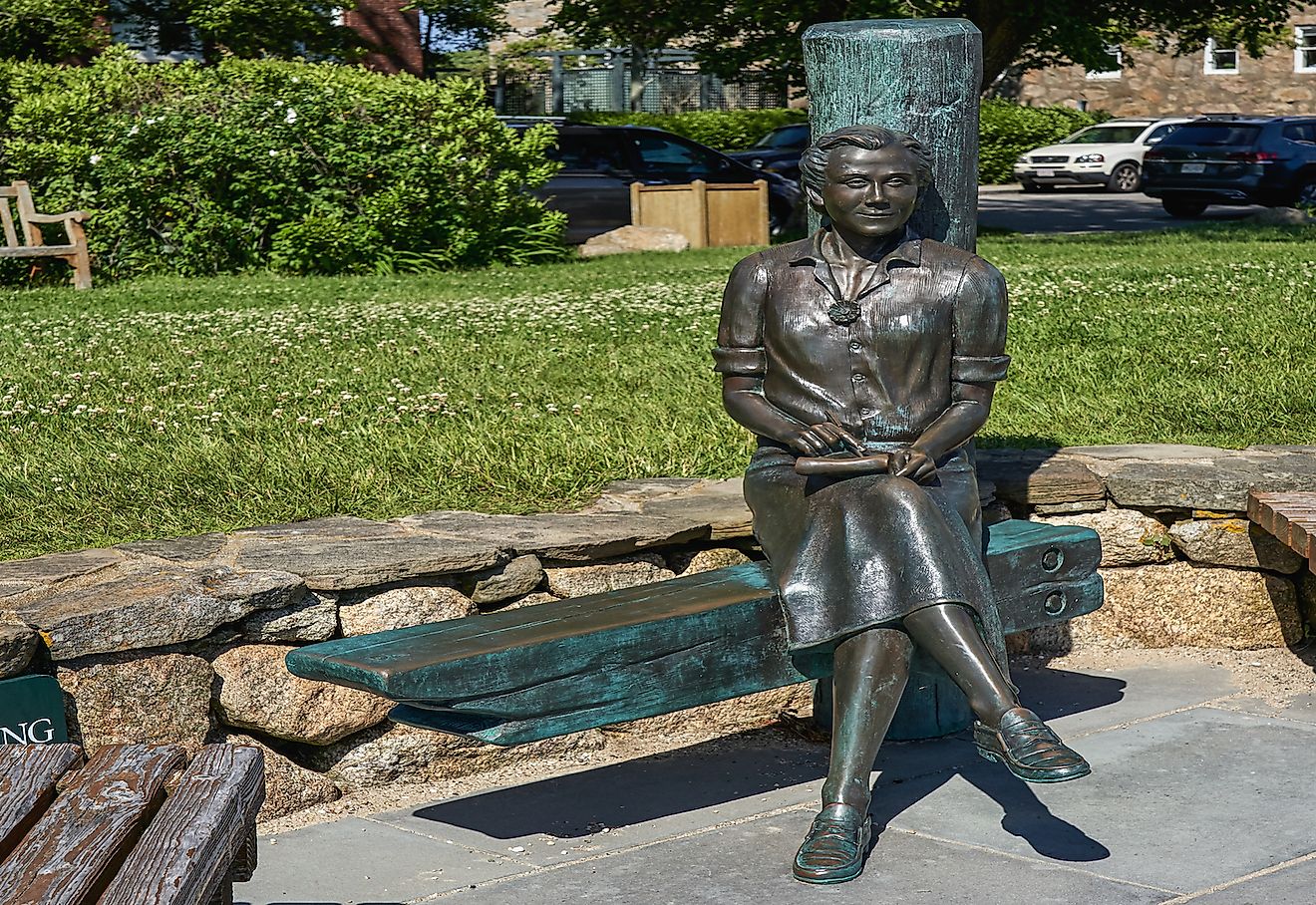 Rachel Carson lived from May 27, 1907 to April 14, 1964. A biologist, she is known for her role in bringing awareness to the environmental movement in its early days. Her book, Silent Spring, continues to be an influential and foundational reading for anyone involved in environmental work.
Early Life And Education
Rachel Carson was born the third child of Robert and Maria Carson, who lived in a small town in Pennsylvania. Carson grew up on her parents' farm and it was there that her love of and familiarity with nature began. As a child she wrote stories from a young age and animals often featured prominently in them. Some of her work was even published in children's magazines when she was only 10!
Carson graduated from her local high school in 1925 and then proceeded to attend the Pennsylvania College of Women—which is now known as Chatham University— and study English. Her hope was to become a writer. Midway through her coursework, Carson changed her major to biology and graduated magna cum laude in 1929. From there, she attended Johns Hopkins University, where she earned her master's degree in zoology; although she had planned on working on her doctorate she was unable to because of family responsibilities after her father's sudden death. In 1931 she began to teach at University of Maryland while also teaching at the Hopkins summer school program from 1929-1936.
Working Life And Early Publications
In 1936, Carson began to work for the U.S. Bureau of Fisheries as a writer. She was only the second woman to be hired by them and her main responsibility was writing radio scripts that were educational in nature. Initially, her role was temporary, however because of her skill and expertise, her supervisor helped secure her a full-time permanent role. Her job became that of a junior aquatic biologist. Carson stayed with the Bureau for 15 years. By the time she left, she was working as Editor in Chief and responsible for all publications for the U.S. Fish and Wildlife Service.
While working at the U.S. Bureau of Fisheries, Carson wrote articles for the Baltimore Sun and The Atlantic Monthly in order to supplement her income and provide herself a creative outlet. Her article, "Undersea" for The Atlantic Monthly (1937) formed the basis for her first book, Under the Sea-Wind, published by Simon & Schuster (1941). Both the article and book examine the behavior of organism life alongside the Atlantic Coast. The book follows three creatures (a sanderling, a mackerel, and an eel) over the course of a year. Although the book was well-received at the time, it was considered a financial flop. The Sea Around Us (her second book) was published in 1951 and won a National Book Award; Under the Sea-Wind was reprinted after this success and became its own bestseller.
The success of these works allowed Carson to resign from her work with the government in 1952 and devote her attention and time to writing full-time
Silent Spring
During the 1950s, Carson continued to research and write. Her research on pesticides (among them, DDT) and their environmental impact led her to write what would become her most well-known work, Silent Spring. Carson gathered much research and spent several years drafting the book. Its completion was slowed by signifiant health concerns, such as cysts in her breast and a subsequent mastectomy. Initially the work was serialized in The New Yorker; it was published in 1962. 
The main focus of Silent Spring is the role of pesticides in the natural world and the impact that humans have on the ecosystem. Several of the chapters also addressed the impact of the pesticides on humans, including cancer. Much of the book called into question the accepted practices of agricultural scientists working alongside the government. As a response to her work, many chemical companies attempted to weaken her credibility by accusing her of being a Communist. Many companies also threatened her with lawsuits, however she stood her ground.
Unfortunately, Rachel Carson died in 1964 after a long battle with breast cancer and was never able to see the long term effects of her work. Silent Spring is credited with beginning the environmental movement which still fights today for the planet and its ecosystems.
Honors And Legacy
Rachel Carson was given medals by multiple organizations in recognition of Silent Spring. Among them were the  National Audubon Society and the American Geographical Society.  Additionally, Carson was granted membership in the American Academy of Arts and Letters. In 1980, she was honored posthumously with the Presidential Medal of Freedom. There are places of education— from elementary schools to colleges — and wildlife refuges that still bear her name today. Her homes are considered historic landmarks. Research vessels that still operate are named after her. Awards bear her name as well. Only time will tell the extent of her legacy.