Largest Restaurant Chains In The US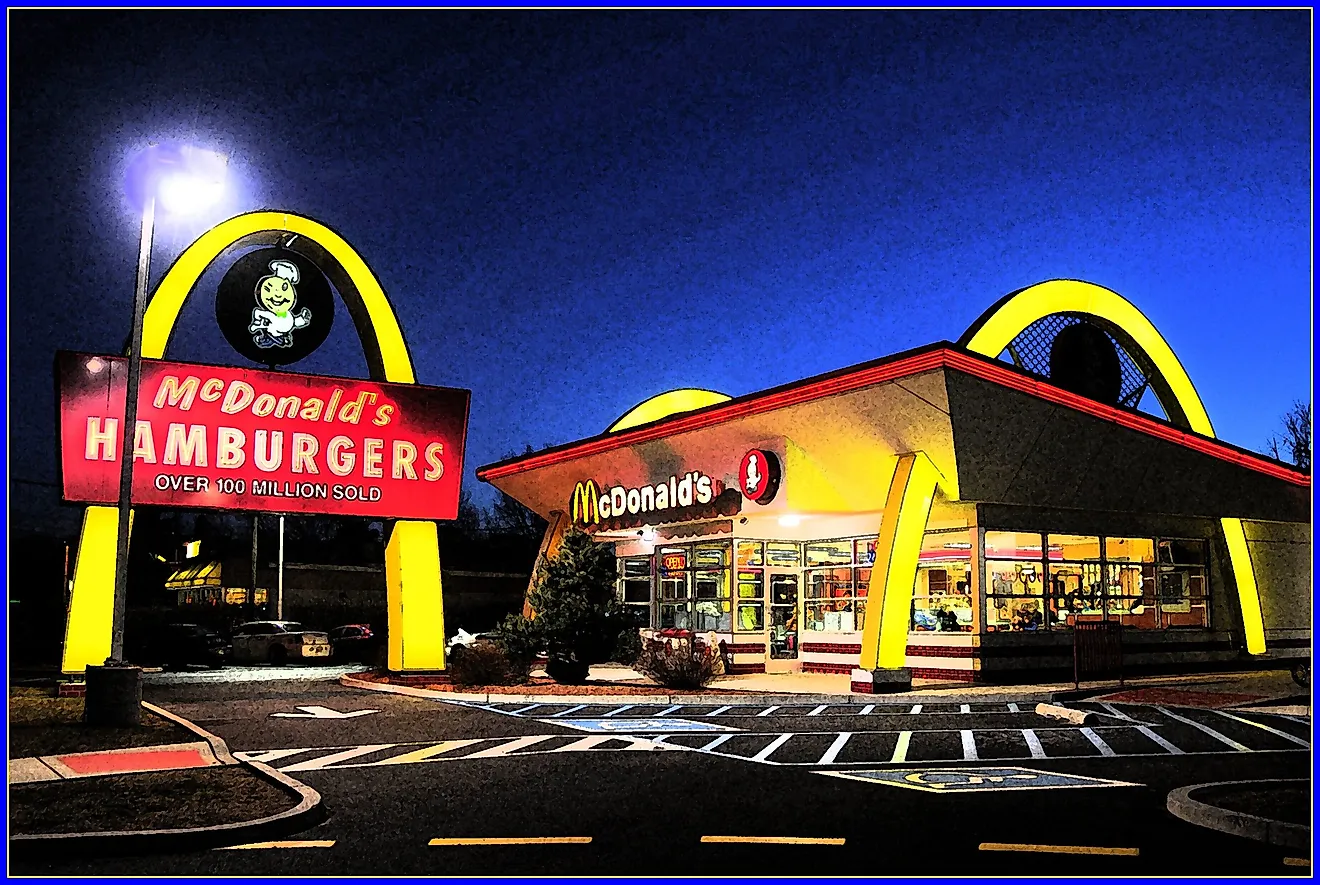 McDonald's sells 75 hamburgers every second.
Wendy's founder, Dave Thomas, invented KFC's bucket of chicken.
Subway serves 5,300 sandwiches every minute.
With American lifestyles busier than ever, dining out or grabbing a quick drive-thru meal has become part of our routine. From burgers to Mexican food, we are fortunate to a variety of dining options available to us. Check out our list of the largest restaurant chains found in the US, and chances are you've already been to a few this week.
10. Pizza Hut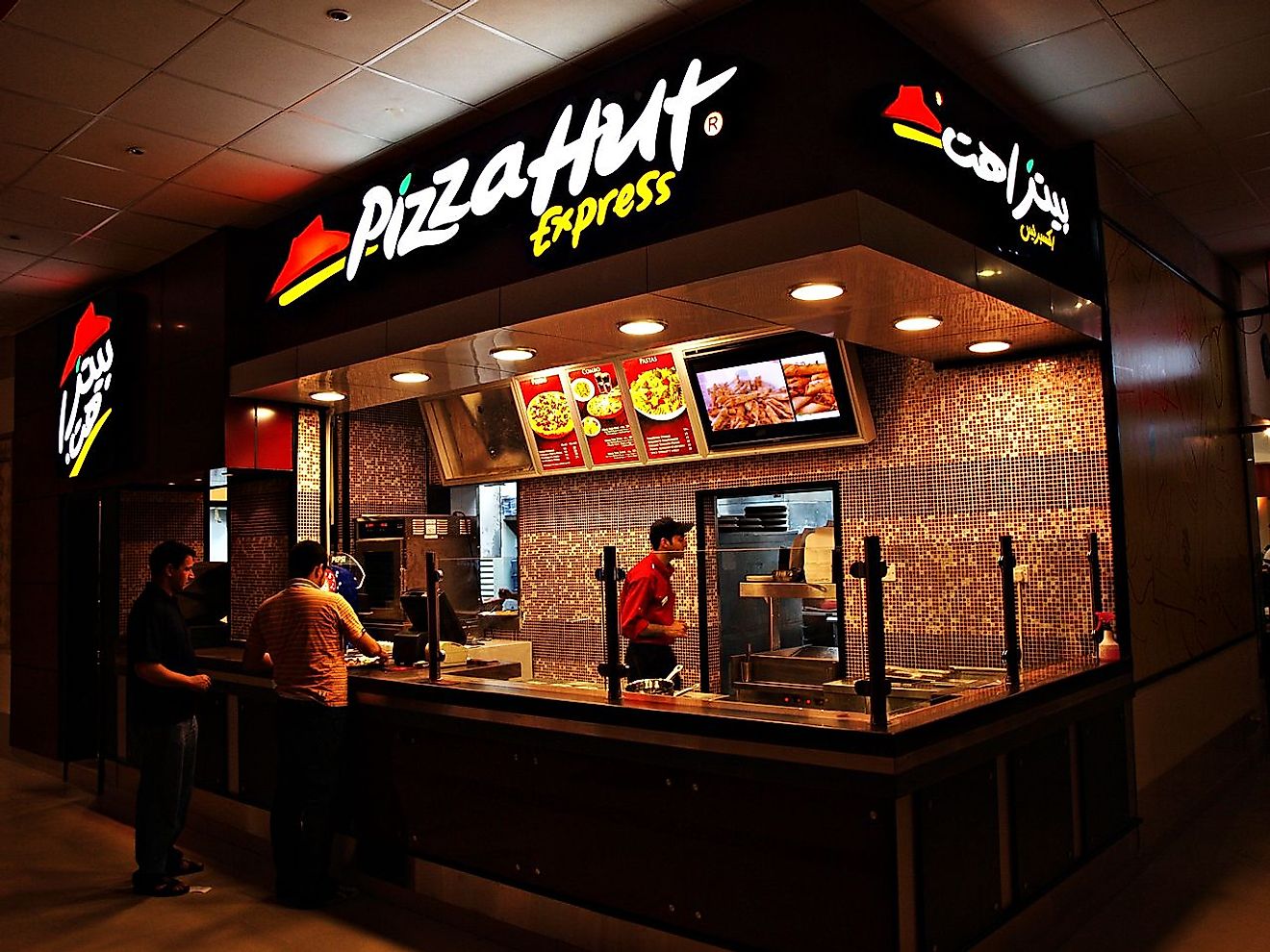 In 1958, two brothers, Dan and Frank Carney, borrowed $600 from their mother to open a pizza shop in Wichita, Kansas. They chose the name Pizza Hut since their original sign only space for eight letters. The company's success was built on a commitment to using only top-quality ingredients and that commitment continues today. 
9. Chipotle Mexican Gril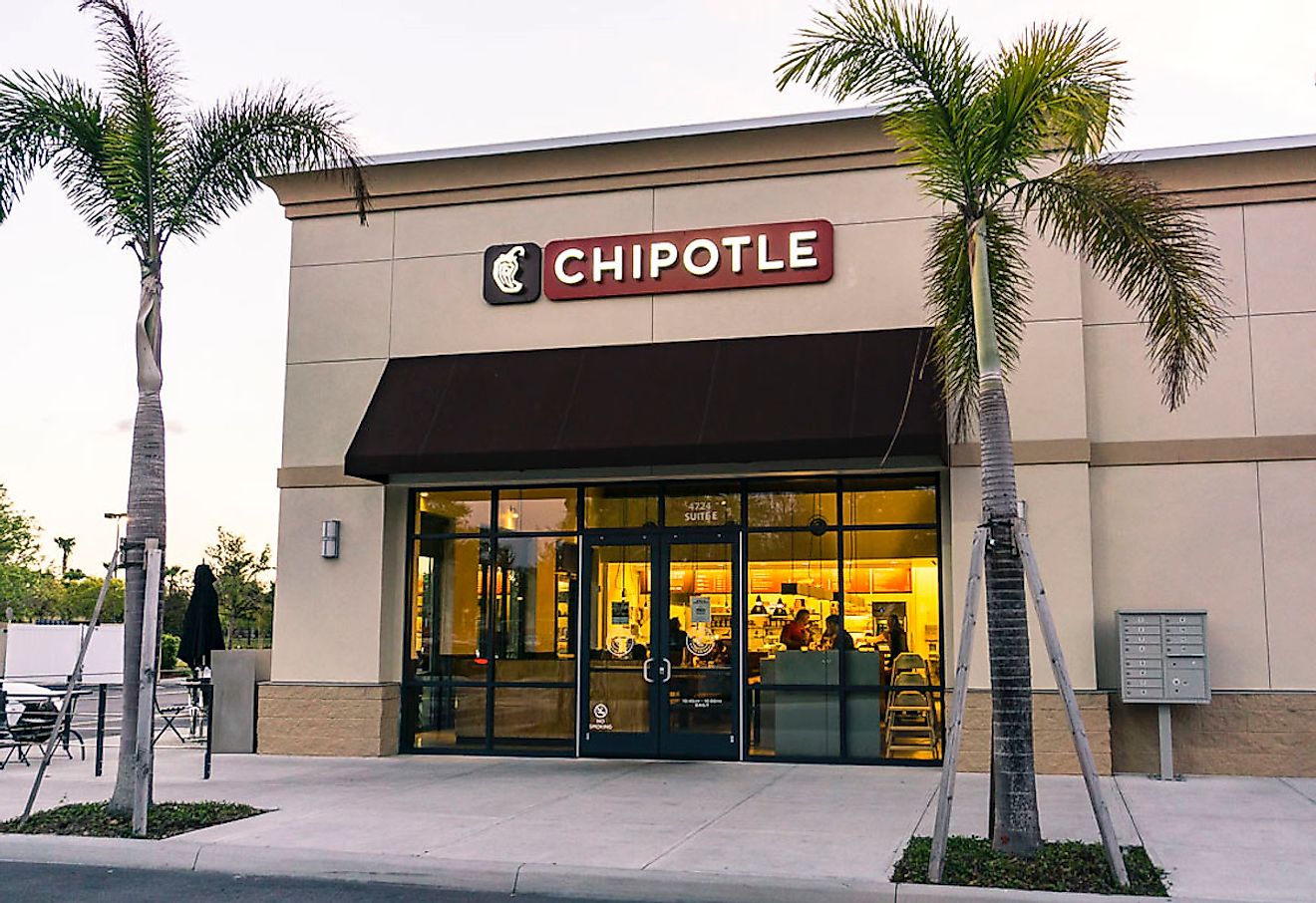 The name Chipotle comes from the Mexican name for a smoked, dried jalapeño chili pepper. Chipotle prides itself on only sourcing high-quality raw ingredients in their selection of burritos, tacos, bowls, and salads. The company was founded in 1993 in Denver, Colorado, and has succeeded in its mission to create fast food in a non-traditional fast-food setting. 
8. Burger King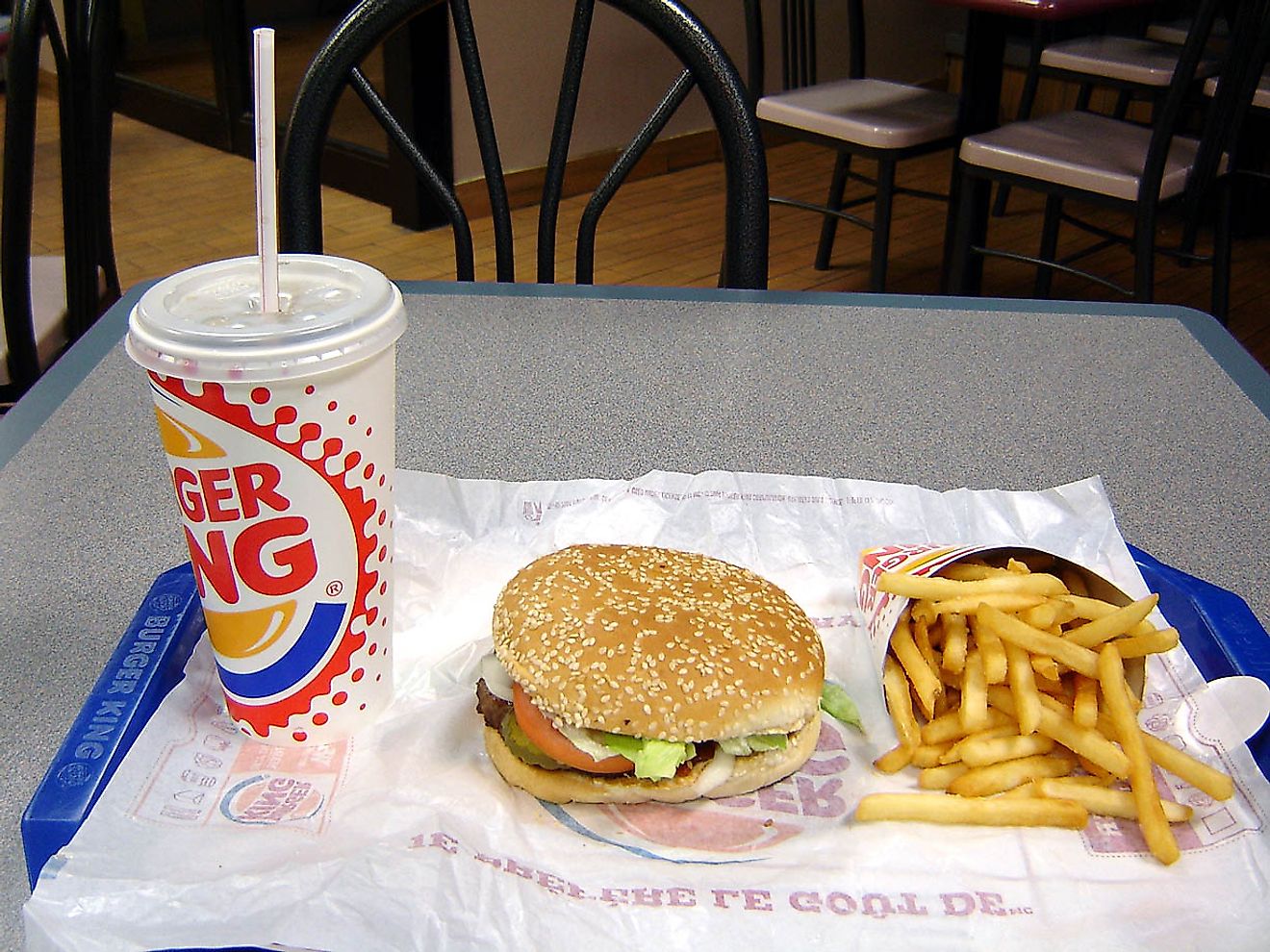 The McDonald's fast-food business inspired Keith J Kramer and Matthew Burn to start their own hamburger restaurant. In 1953, they set out to produce top quality, great-tasting fast food items at an affordable price. Today Burger King is well established as the Home of the Whopper, serving its well-known flamed grilled patty - along with many other menu items - to millions of customers each day. 
7. Taco Bell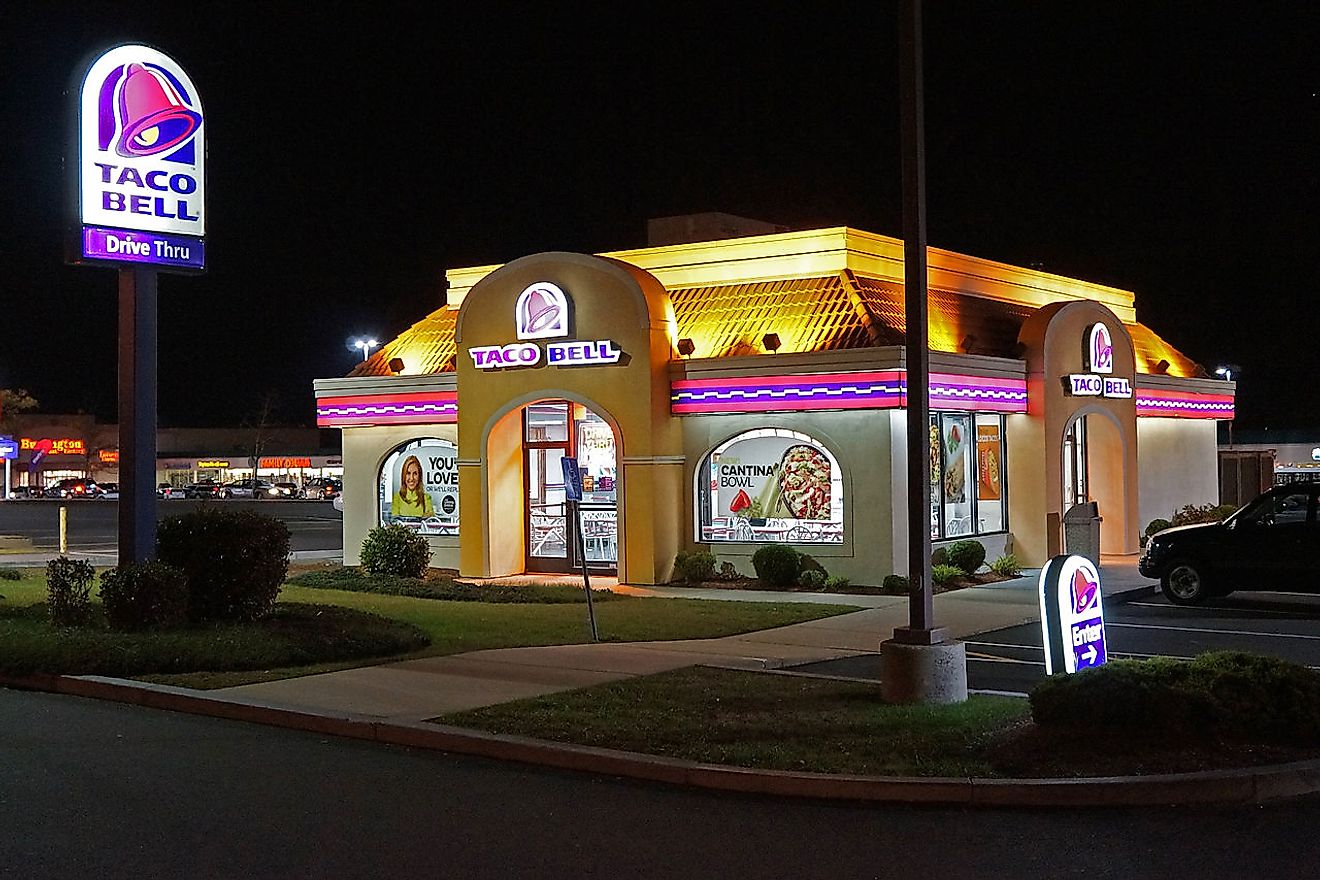 In 1962, Taco Bell founder, retired Marine Glen Bell, saw an opportunity in the fast-food space crowded with hamburger and hot dog restaurants. Bell opened his first Mexican-inspired fast food restaurant in 1962. Today there are 700 restaurants in the US. 
6. Wendy's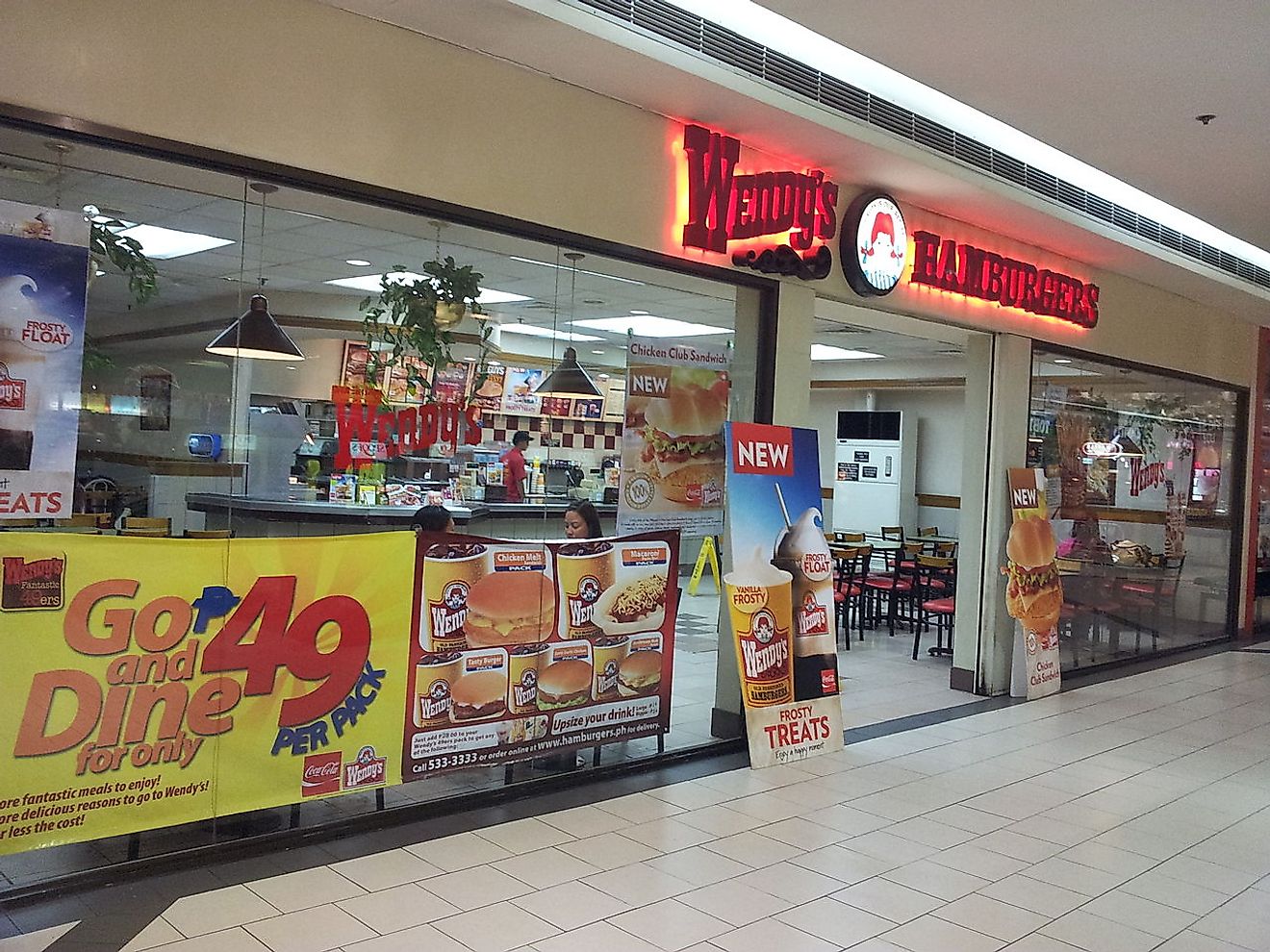 Founded by Dave Thomas in 1969 in Columbus, Ohio, Wendy's is easily recognizable by its logo depicting Dave's daughter. Wendy's prides itself on their "fresh never frozen" approach to hamburgers. Though Wendy's lacks a signature menu item like many of its competitors, it is known for its squarely shaped burger served on a traditional round bun. 
5. Chick-Fil-A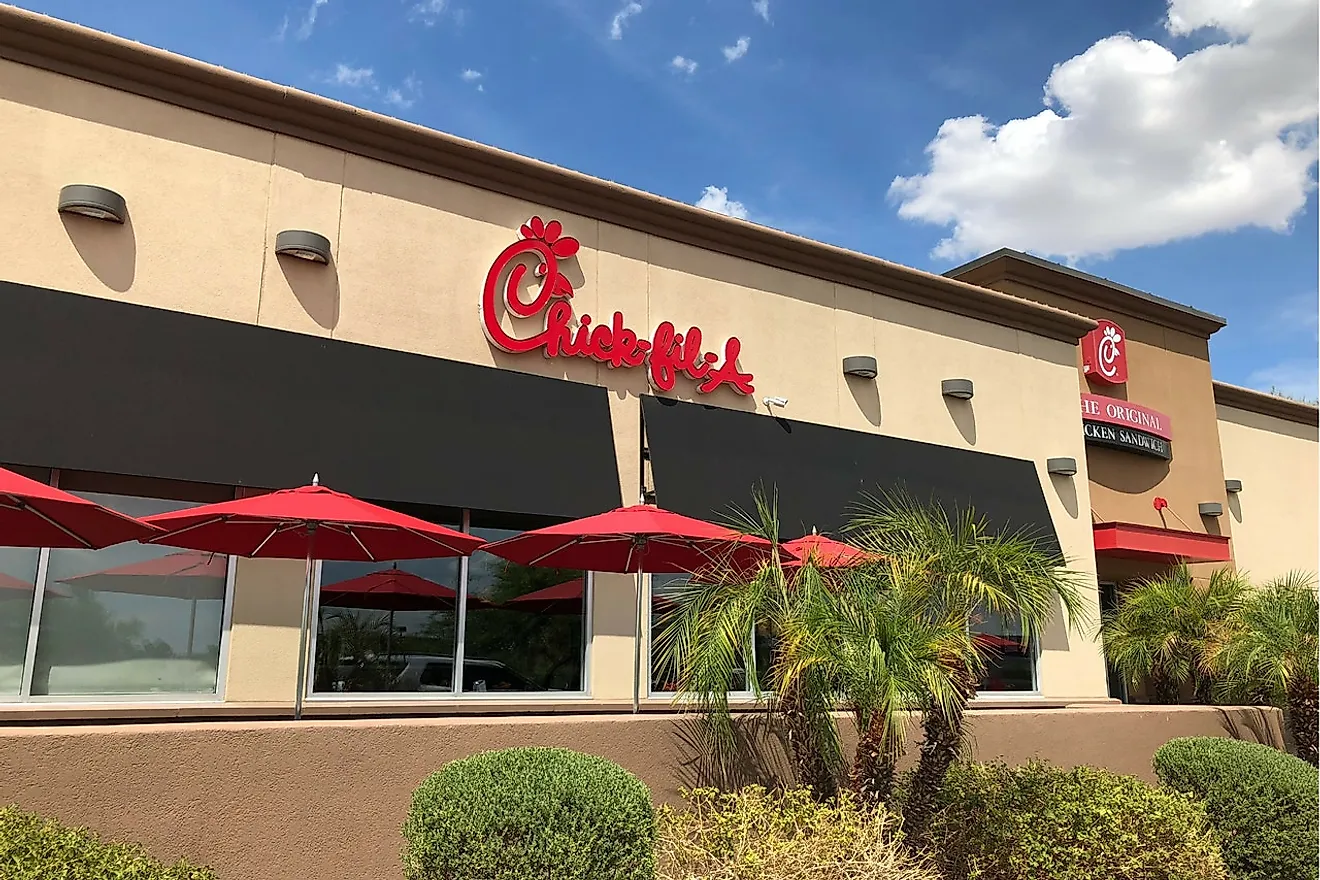 With 1,850 restaurants in 41 states, Chick-Fil-A is one of the largest restaurant chains in the US. The company, headquartered in Atlantic, is known for its signature chicken sandwich. The founder's deep Southern Baptist beliefs are a strong influence in the corporate culture, with all stores closed on Sunday. 
4. Dunkin' Donuts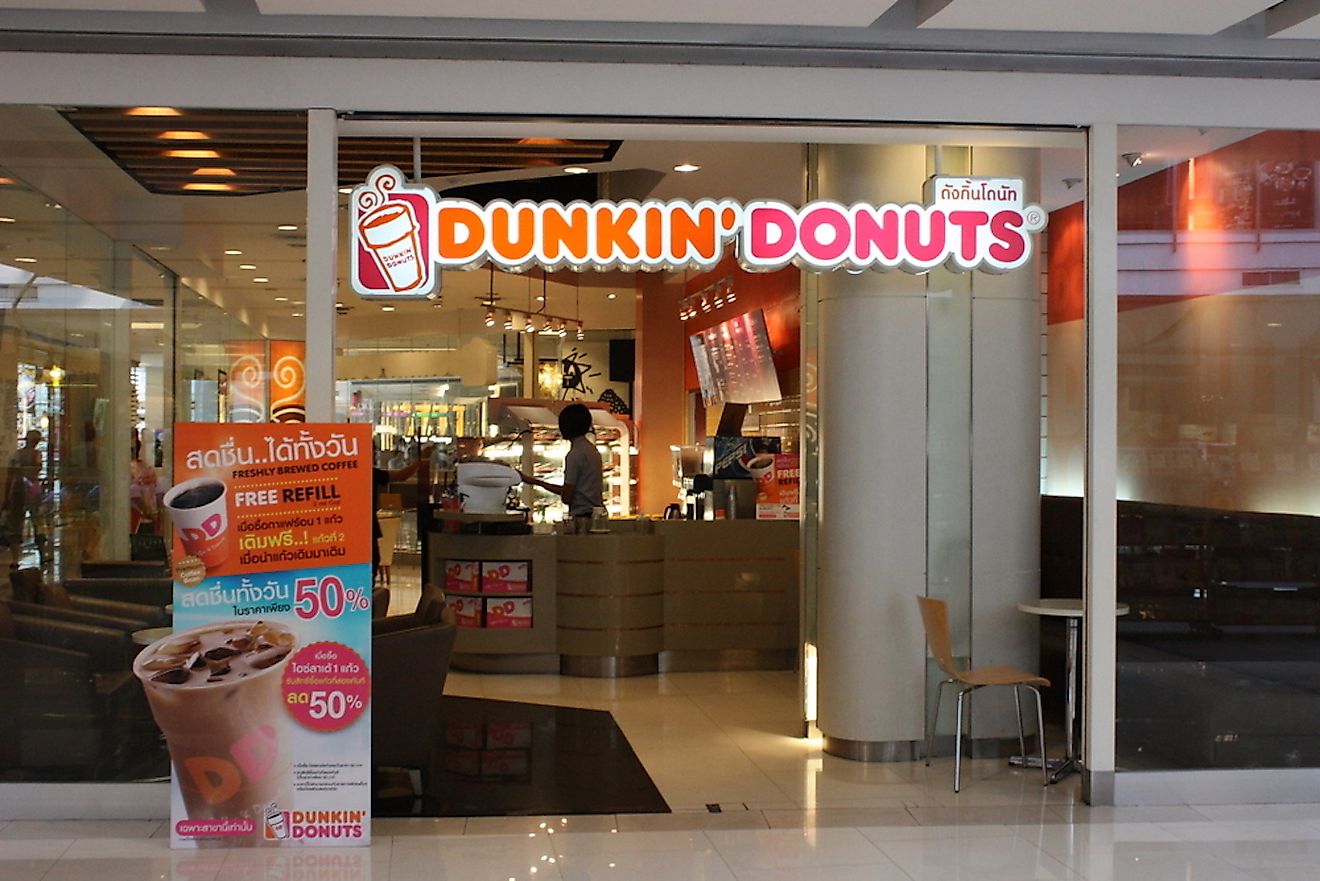 A leader in coffee and baked goods, this coffeehouse chain began in 1950. Dunkin' Donuts offers customers over 50 varieties of donuts, drinks, breakfast sandwiches, and bagels. It's no wonder "America Runs on Dunkin."
3. Subway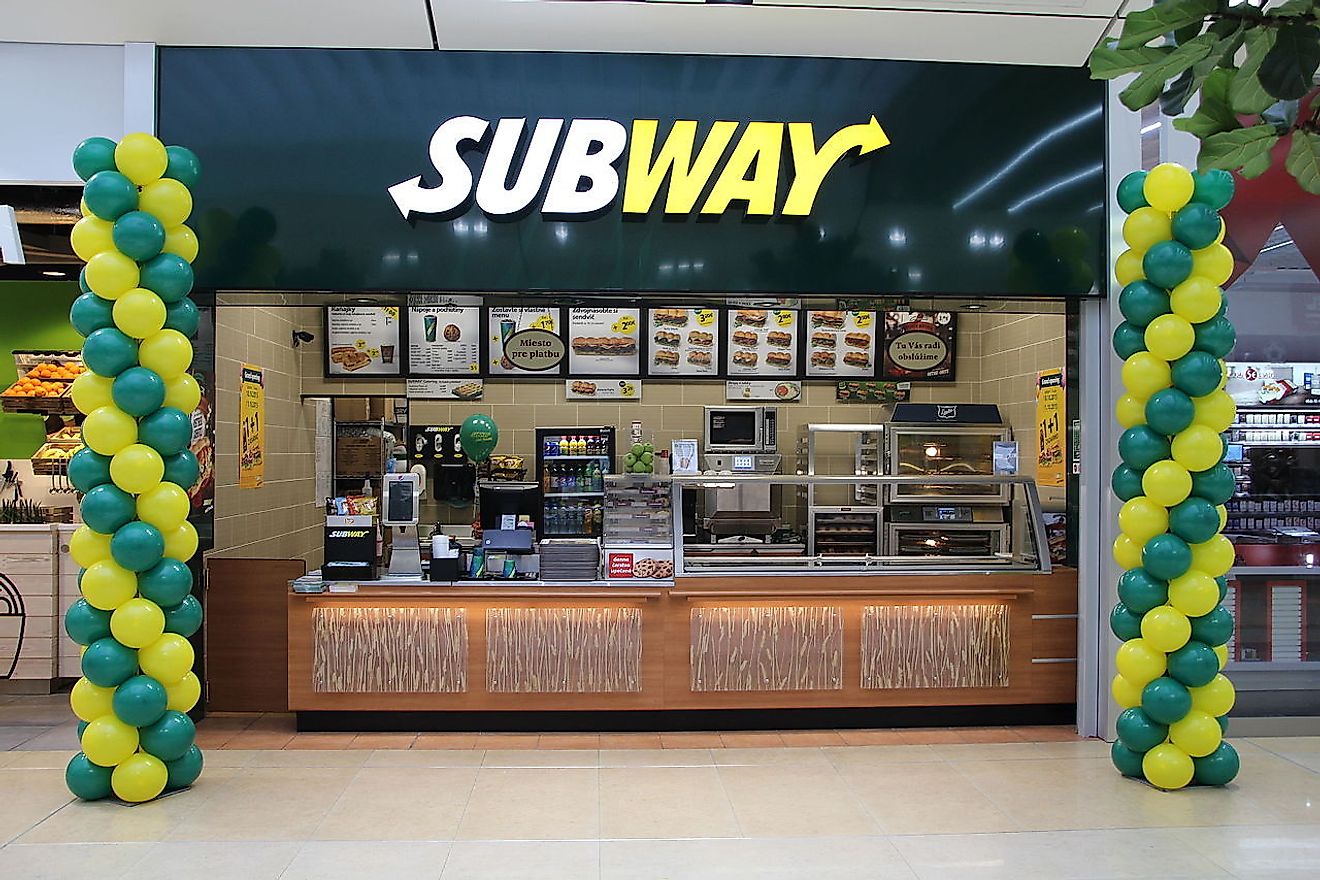 Subway offers made-to-order sub sandwiches with a fresh variety of vegetable and meat selections. One of Subway's Sandwich Artist will take your requests and serve your sandwich or salad any way you choose. The company was founded in 1965 by Fred DeLuca when he was just 17 years old. 
2. Starbucks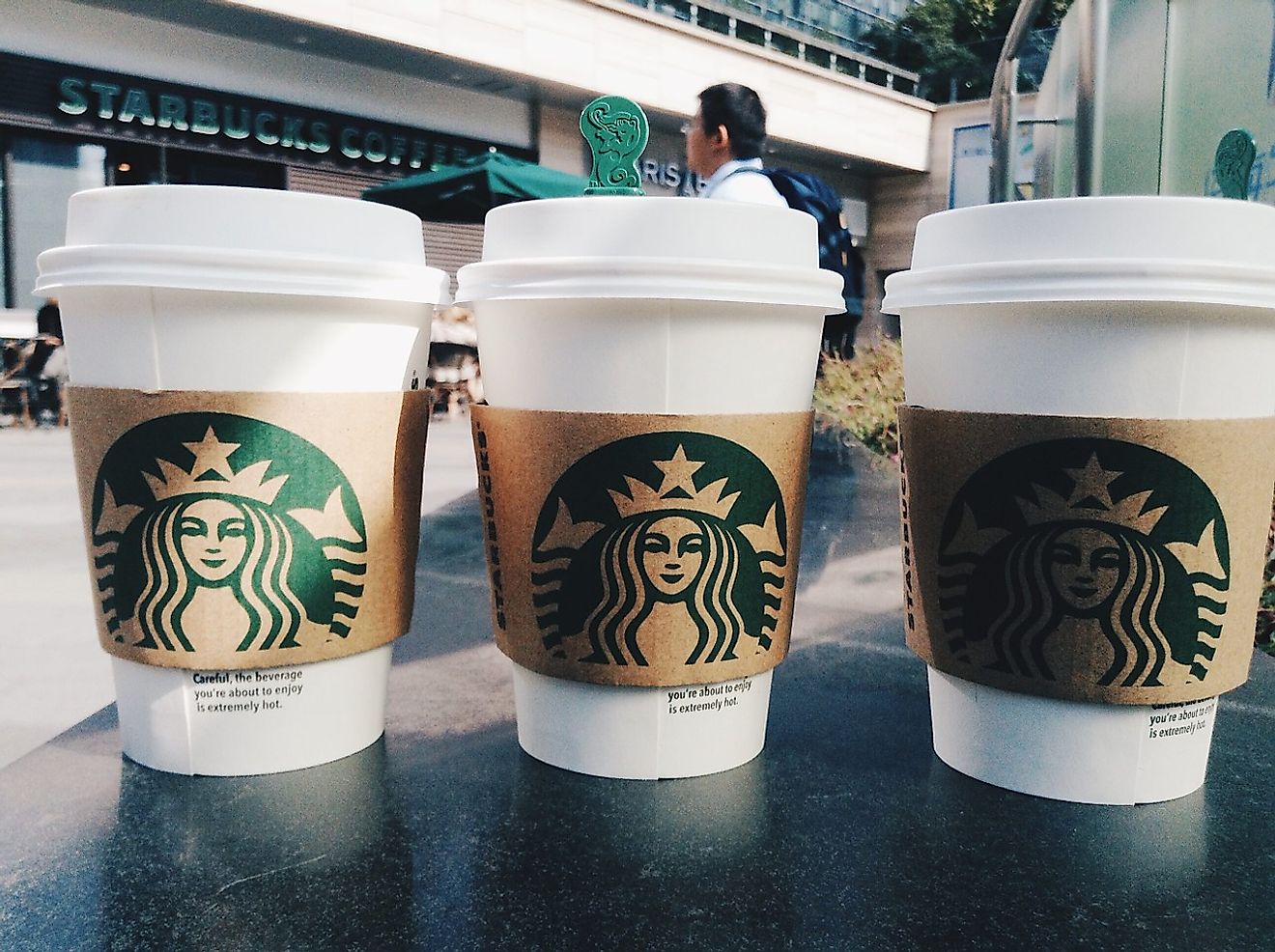 Founded in Seattle, Washington, in 1971, this well-known coffee house today it known for its hot and cold beverages, pastries, snacks, and light lunch items. From Flat Whites to Carmel Macchiatos, people everywhere look for the Starbucks mythological Greek mermaid logo to jumpstart their day. 
1. McDonald's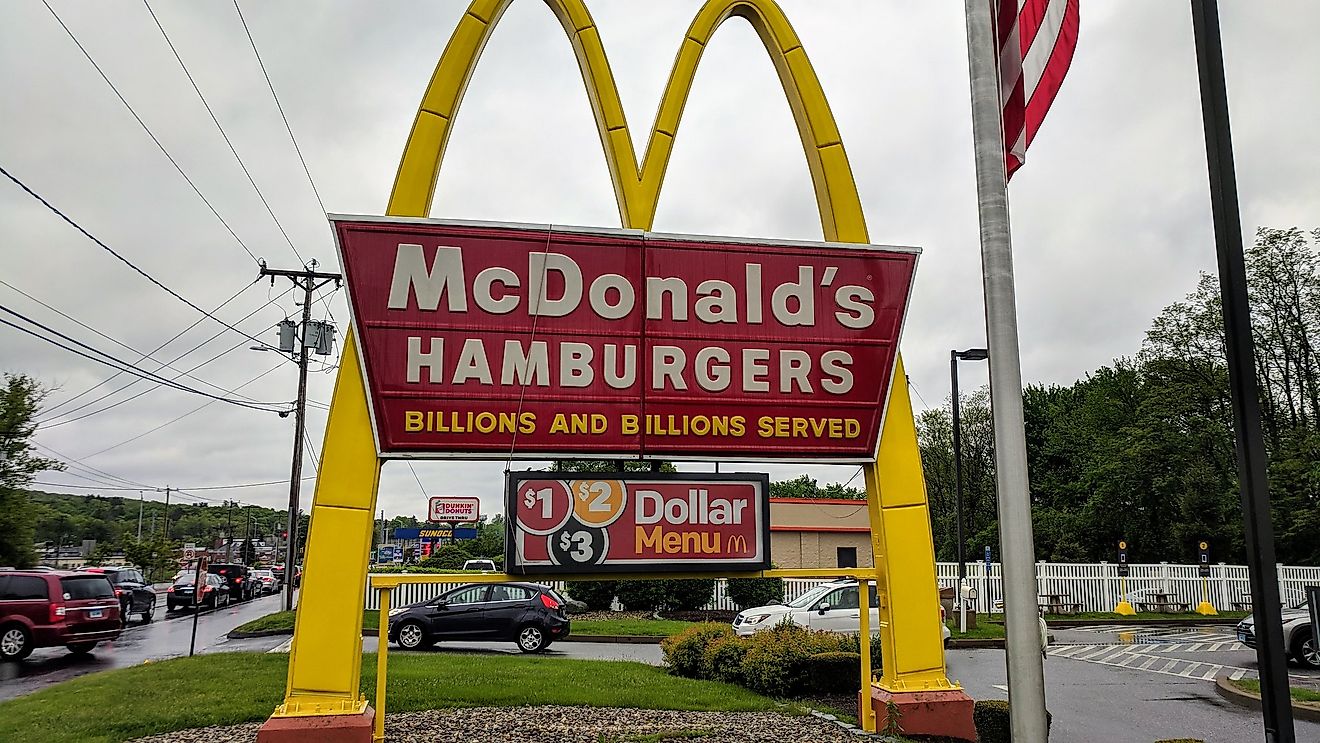 Known the world over for their signature burgers and fries, many people don't know the fast-food leader started out as a hot dog stand. In 1937, two brothers, Dick and Mac McDonald opened for business in San Bernardino, California. It wasn't until 1948 the pair began focusing on hamburgers. That first restaurant incorporated an arched design into the building's architecture. Today the McDonald's iconic golden arches are the most recognizable symbol in the world.