Society
Largest Ethnic Groups And Nationalities In The United States
U.S. Census Bureau data shows that more Americans identifies as either German or African American than any other group.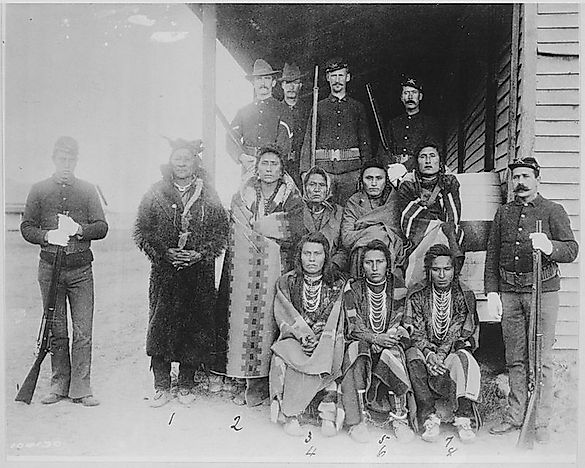 The US is a multi-racial and multi-ethnic country. The state officially categorizes its population into six groups notably the Whites, African Americans, Native Americans/Alaskan Natives, Pacific Islanders, Asians, and Native Hawaiians.
African American

The black community is designated as people with a sub-Saharan African descent.The majority of Afro-Americans came to the US during the era of slavery in the European settlements. The slaves came from West and Central Africa. This racial group faced a tide of racial discrimination before the 15th amendment of the American Constitution. Today, the community is regarded as equal to the whites to a point of having Barack Obama, as the president of the US. After centuries of legal battles and riots, the racial discrimination was outlawed, and the group was finally a free community. Today, the African Americans constitute 14.6% of the total population; the community largely influences the music and entertainment industry with people like Beyonce, Usher, Nicki, Kanye, and Jay-Z.
English
Most of the English population is found in north-western US and largely originated from the UK. The group being white from the start has had notable success mainly because they had colonized America. Today, they make up a 12.6% of the total population. Outstanding people from the community includes, but not limited to, Justin Timberlake, the music icon, and Bill Gates, the technology guru.
Irish
The Irish are probably the most prominent ethnic group in the US, with at least 22 presidents of the country having Irish descent. Having migrated to the US in mid-1800's due to the great famine in Ireland, the people settled in the large cities of Boston, New York, Philadelphia, and Chicago. Presently the ethnic group makes up 11.6% of the total population in the country. President John. F. Kennedy had Irish ancestry.
Native Americans
Also called the Alaska natives, the ethnic group makes up 1.6% of the US population. Before the British colonization, America belonged to this community group but after years of intermarriages with the settlers and then the slavery regime, the population dwindled to a mere 5 million.
Mexicans
Mexicans have been immigrating to the US throughout the history of the country due to the proximity of the country to the US. The people of the Mexican ethnic group is majorly found in the southwestern borders of the US and constitute 10.9% of the population. The Mexicans also constitute 58.5% of the Latino/ Hispanic population of the country.
Largest Ethnic Groups And Nationalities In The United States
| Rank | Ethnicity or Nationality | Share of Total Population |
| --- | --- | --- |
| 1 | German | 17.1% |
| 2 | African American | 14.6% |
| 3 | English, Scottish, and/or Scotch Irish | 12.6% |
| 4 | Irish | 11.6% |
| 5 | Mexican | 10.9% |
| 6 | American n.e.s. | 6.7% |
| 7 | Italian | 5.9% |
| 8 | Polish | 3.0% |
| 9 | French | 2.9% |
| 10 | Native American, First Nations, or Alaskan Native | 1.6% |