Who Was Jane Jacobs and What Did She Do?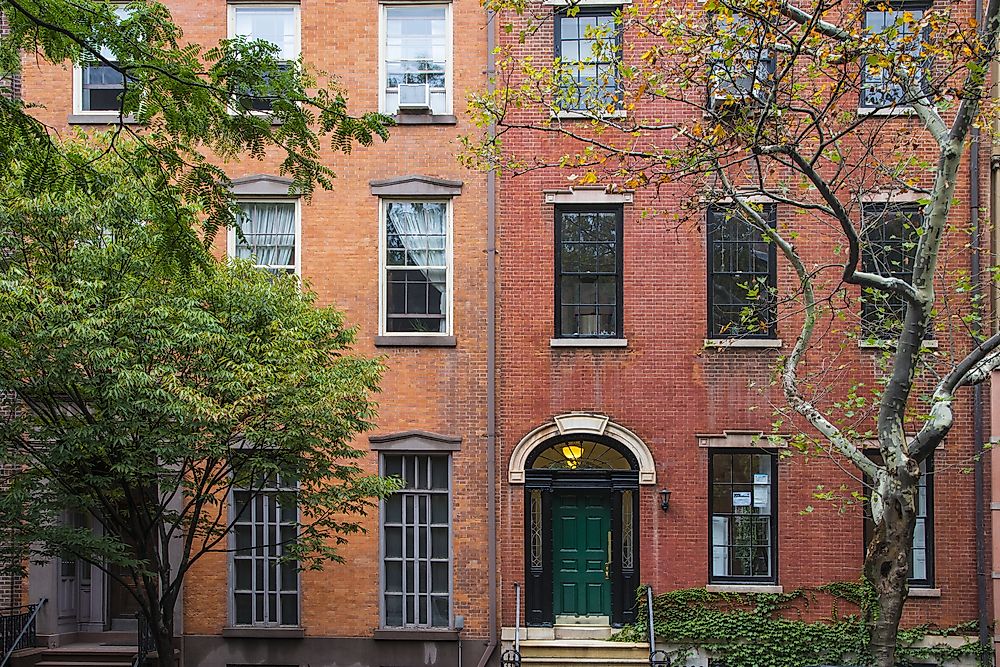 Jane Jacobs: Important Figures in US History
Jane Jacobs was an American-Canadian activist, journalist, and author who is remembered for her influence on modern urban planning. The book she published 1961, called "The Life and Death of Great American Cities", became influential in different parts of the world. In her book, she points out that urban renewal was not in tandem with the needs of the city residents, and introduced some sociological ideas that were radically new at the time. Jane Jacobs was famous for masterminding grass root support to defend neighborhoods from slum clearance. She was vocal in opposing Robert Moses as he planned to revamp the Greenwich Village. She is credited with the ultimate abolition of Lower Manhattan Expressway. She was detained in 1968 for public incitement. The same year she moved to Canada and joined opposition to Spadina Expressway in Toronto.
Early Life
Jane Jacobs was born on May 4th, 1916, in Scranton, Pennsylvania, as Jane Butzner. Her parents were John Decker Butzner who was a doctor, and Bess Robison Butzner who was a former teacher and nurse. Jane Jacobs attended Scranton High School. They were Protestants in a town that was largely Catholic, and Jane worked as an unpaid assistant for one year for women's page editor at the Sacramento Tribune. After the great depression of the 1930s, she moved to New York and fell in love with the Greenwich Village in Lower Manhattan, which was unique because it did not conform to the grid structure of the city.
Career
Jacob's dream was motivated by her time when she lived in Greenwich Village, New York City neighborhood, a neighborhood that was mix walk-up apartment buildings, townhouses, and narrow streets that all created a sense of community. After two years study at Columbia University School of General Studies, she was employed by Iron Age magazine. Later she became a feature writer and finally as a reporter with Amerika publication. This was the time she met with Robert Hyde Jacobs who was an architect. They got married in 1944 and together they had two sons and a daughter.
Major Contributions
In 1961, she published a book titled "The Death and Life of Great American Cities". The book became a very significant publiciation in urban planning and is still read extensively by the professionals and the public interested in the field today. The book is a critical assessment of urban planning practices of the 1950s, which she asserted annihilated communities by creating isolated urban spaces.
Jacobs supported the eradication of zoning laws in urban areas. She also strongly argued in her book that the cities are the primary movers of economic development. Jacobs also attempted to introduce new ideologies of urban planning and rebuilding that were different and even opposite from those taught in the existing schools of architecture and planning. Jacobs' work has influenced a lot of people and is often referenced by urban geographers. Her exploration of why studying cities as they are to create and maintain cities which are a good place to live, rather than blindly developing cities in ways that urban planners think cities ought to be is a seemingly obvious, but apt criticism. She left the U.S. in 1968 for Toronto, Canada. Her anti-freeway activities also heavily influenced Vancouver's urban planning, leading to Jacobs having been called "the mother of Vancouverism".
Challenges
Some of the concepts proposed by Jane Jacobs have been criticized. Although the planning ideas proposed were praised as being universal, they have been so far criticized as being inapplicable when the city population grows from 1 million to 10 million as it has been witnessed in most developing countries. It suggests that the ideas are only applicable to cities similar in size to New York where Jacobs developed the ideas. According to Tyler Cowen, an Economist, Jacobs ideas failed to address problems of scale or infrastructure and argues that many economist disagree with some of the approaches proposed by Jacobs for development. Jane Jacobs was also criticized as not having any college degree or formal training in urban planning.
Death and Legacy
Jane Jacobs died on April 25, 2006, aged 89 in Toronto Western Hospital. Jacobs has been credited with inspiring the New Urbanist movement. She was a significant influence on radical centralist and decentralist thought. Jacobs saw her legacy as having contributed to economic theory, but it is in urban planning where her strongest influence has been felt.