How Many Died In The March On Selma?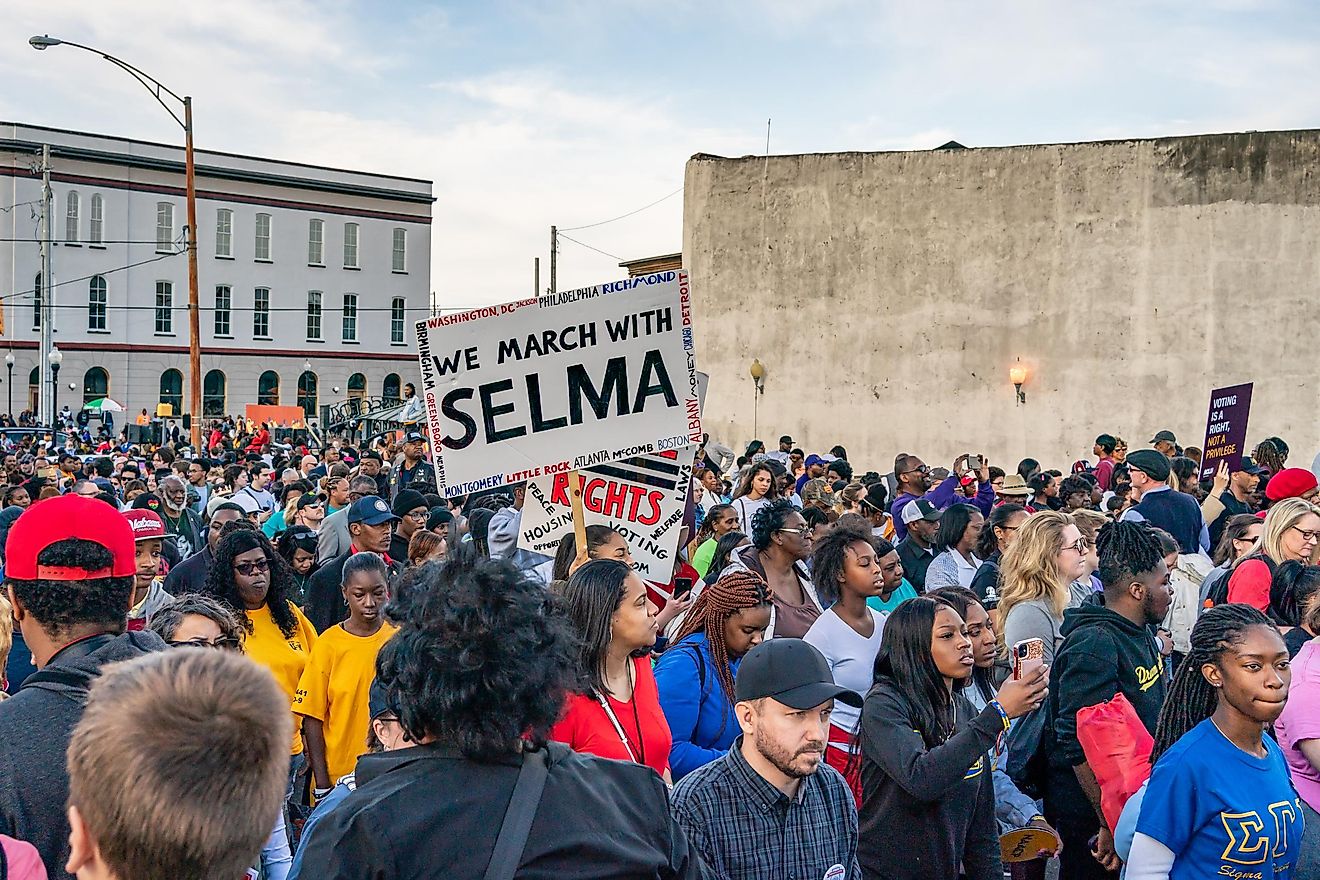 Four lives were lost: Jimmie Lee Jackson, rev. James Reeb, Viola Liuzzo, and Jonathan Daniels.
All four men that assaulted Reverend James Reeb were acquitted.
Right after the third march concluded, Viola Liuzzo was shot by Ku Klux Klansmen who were driving past the protesters.
In 1965, three protest marches were held in the United States to fight for voting rights for black people. These marches were the Selma to Montgomery marches, and nonviolent activists organized them to shed light on all of the racial injustices in American society. The marches started in Selma, Alabama, and went all the way to Montgomery, the state capital.
Segregation was rampant in the South during this time, and something had to be done. Black people did not have the same rights as white people, and these peaceful marches were organized to try and obtain them. However, even if these marches were peaceful, four lives were lost during that time, including the events leading up to the marches.
These people were Jimmie Lee Jackson, rev. James Reeb, Viola Liuzzo, and Jonathan Daniels. Today they are considered martyrs, people that sacrificed their lives for the greater good, and their names are engraved in the Civil Rights Memorial that can be found in Montgomery.
The Death That Started It All
Jimmie Lee Jackson was a baptist deacon whose death was the catalyst that gave birth to the marches. He was 26 years old, and he was a deacon in a Baptist church in Marion, Alabama. He was an activist who tried registering to vote several times, and during a peaceful protest, the police attacked him. He did not do anything, but was still chased by the police, and was eventually shot inside of a cafe in Selma.
He was trying to protect his mother and grandfather, who were there with him. His death was the turning point in the eyes of many, and some protesters even wanted to lay his body in front of the Alabama Capitol. They did not manage to do so, but this death was the spark that started the marches.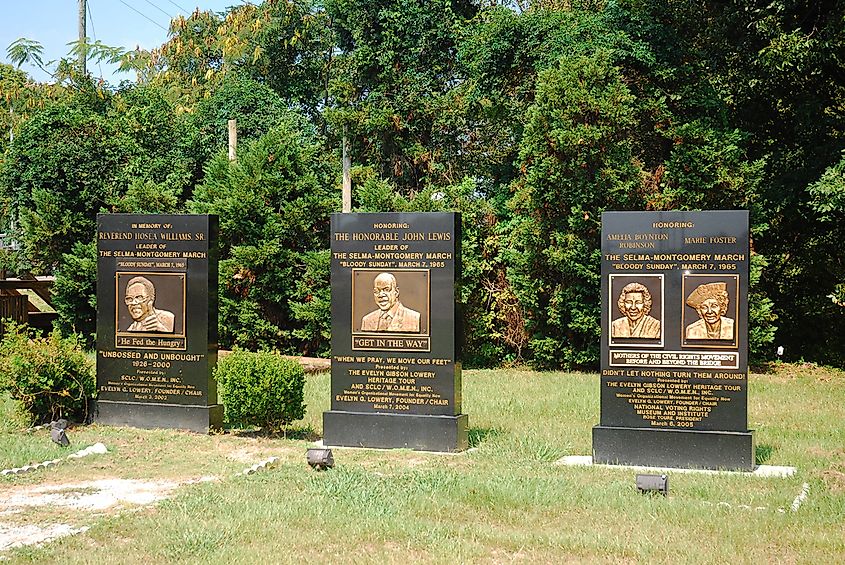 Reverend James Reeb attended the second of the three marches to Selma and decided to go to dinner afterward with two other protesters. These three men answered Martin Luther King Jr.'s call to attend the second march to combat racial inequality. Unfortunately, it did not end well for James Reeb.
Four white men attacked them, one of whom was carrying a club, who started shouting racial slurs at them. The one with the club hit Reeb across the head, and he died two days later in the hospital. He was trying to fight for better rights of African-Americans throughout his life and, unfortunately, lost his life while doing so. Out of the four men that assaulted Reeb, three were charged, but all were acquitted.
The Risks Of Activism
Viola Liuzzo was a Unitarian who fought against segregation vehemently. She was a mother of five who still managed to find time to protest for equality in the United States. According to those that knew her, she believed that she could make the world a better place for her children. She drove to Selma all by herself, but unfortunately, it did not end well for her.
Right after the third march concluded, she was shot by Ku Klux Klansmen who were driving past the protesters. They saw her in a car with a black man whom she was driving home after the protests and started shooting at them. Viola was an activist throughout her life and was arrested twice while fighting for noble causes. The men that killed her were not found guilty, even though one of them was an FBI informant.
Finally, the fourth victim of the Selma to Montgomery marches was Jonathan Daniels, a white man that sacrificed his life to save Ruby Sales, his friend, and a black woman. They were both in prison for protesting because white plantation owners were exploiting their black workers, and on the day they were released, a policeman pointed his gun at Sales, only because of the color of her skin. Jonathan Daniels pulled her out of the way and took the shot.
May will point out that Daniels did not have to be there, protesting for African-American rights, but he chose to be there, which made him an activist in the true sense of the word. Many remember him as a kindhearted man and a hero. The man that shot him was acquitted.