How Did "Elephant and Castle" In Central London Get Its Name?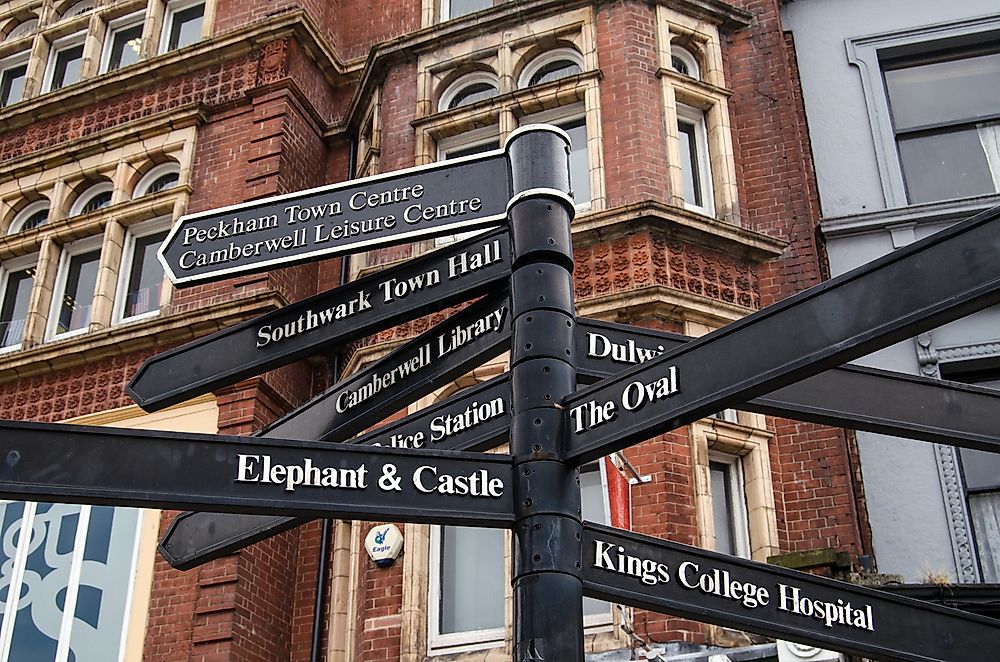 Elephant & Castle is an area around a road junction located in Central London. It has been in existence since the reign of the Roman Empire centuries ago. This area is believed to have gotten its name from a crest used by a group of ivory merchants known as the Worshipful Company of Cutlers. The name was first used by a pub which became popular and attracted many travelers due to its close proximity to the road junction. Before long, people started settling around the pub and the area adopted the name "Elephant & Castle" which still exists today.
History Of The Name
The first interesting story that explains the origin of the name Elephant & Castle involves a Spanish princess. It is said that Charles I of England was engaged to a Spanish princess who came from Castille. She was known as Infanta da Castille. However, when the people of London heard about her, they thought her name sounded like the Elephant and Castle. Since they found the name interesting, they decided to name a pub in South London "Elephant & Castle."
The second story dates back to 1765 when an inn was opened to offer food, drinks, and a resting place to the people who traveled aboard coaches going in and out of south London. However, there seems to have been a tavern named "Elephant" long before the 1760s as evidenced by the mention of it in Shakespeare's comedy titled "Twelfth Night." The name is believed to have originated from a desire to honor some medieval craftsmen who were known as the Worshipful Company of Cutlers. These craftsmen made knives and swords adorned by the company's crest. The crest had an elephant carrying a castle. The elephant's tusks on the crest symbolized the ivory handles and the deep respect with which the cutlers' implements were held. On the other hand, the castle illustrated the large size of the elephant. The inn opened in 1765 adopted the name Elephant & Castle. Later on, the inn turned into a popular pub and by extension the name of the area. This neighborhood was made up of two villages known as Newington and Walworth. However, most of the area was destroyed during the World War II bombings. It seems though, that the name did not die away. It was revived and still lives on today in London. Besides being an area around a major road junction in Central London in England, there is also a popular drinking spot on Newington Causeway known as the Elephant & Castle Pub.
Interesting Facts About Elephant and Castle
Elephant and Castle was nicknamed the "Piccadilly Circus" of South London due to its significance to the transport network in England. Famous scientist Michael Faraday was born in the area. He was known for his inventions in the field of physics such as the laws of electrolysis, the electric dynamo, and the rubber balloon.