The Houtong Cat Village in Taiwan is a famous destination for tourists mainly due to its kcat population. Before the village became celebrated, it was on the verge of being forgotten. Houtong was a producer of coal back in the 1920s with a production of about 220,000 tons each year. Mining attracted people, and fifty years later the population expanded to 6,000 people. In the 1990s, however, the mining sector declined which made people move out to look for jobs elsewhere which left a few hundred residents in the area. It was not until 2008 that the small village gained notoriety for another reason very different than coal: this reason is cats.

3. Where is the Houtong Cat Village?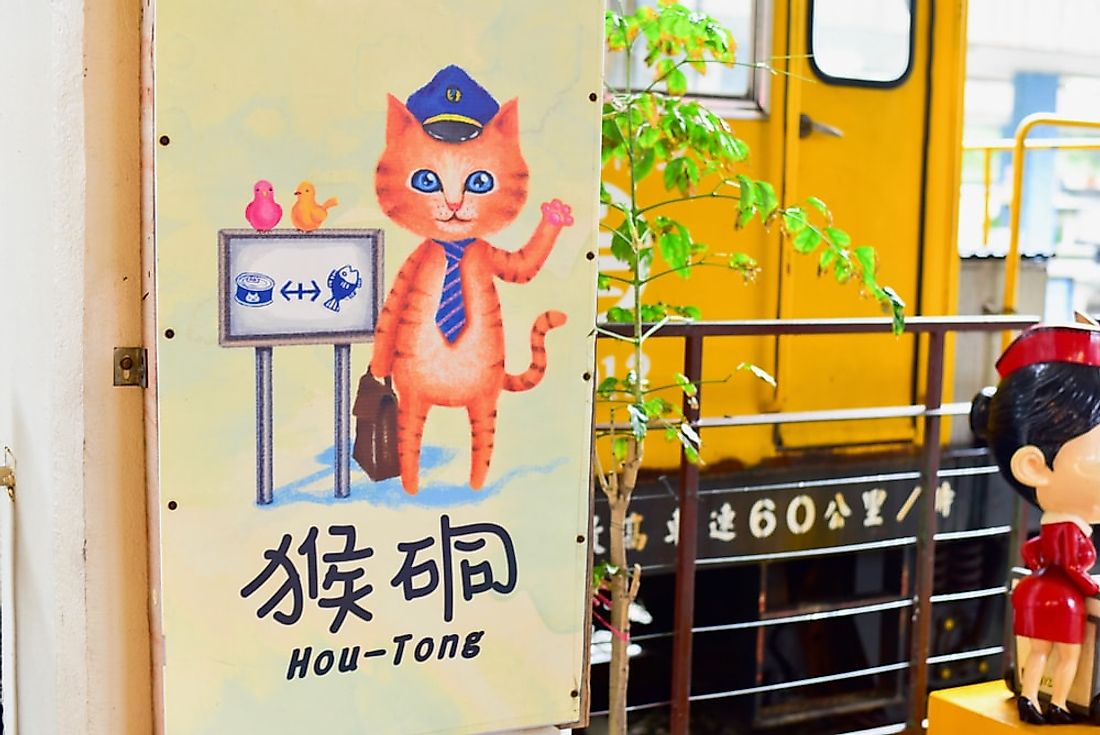 The Houtong or Houdong village is located in Ruifang District, New Taipei, Taiwan. Before it was given the name Houtong, the area was called Kau-tong or "monkey cave" because the area was full of monkeys. The village is situated in the northern hills of Taiwan beside the Keelung River.

In 2008, a woman by the name Peggy Chiena began to take care of abandoned cats in the area. The pictures that she posted online were very popular amongst feline enthusiasts and within no time, the village became full of cat lovers and cats. This revived the dying town which today has over 100 cats that roam the streets. Tourists come to the town to take photos of the cats and cat-themed village.
Since gaining popularity, the residents of the village have been able to benefit from a boasted economy. Shops sell cat-themed merchandise and souvenirs. There are also cafes and relaxation spots for tourists. The trains to the area usually operate at intervals of half an hour during daytime, and most tourists depart the village before nightfall. The number of tourists have increased from 500 people in 2010 to approximately 870,000 people in 2016 thanks to social media.

2. What Makes the Village Unique?
What makes the village unique is the number of cats that roam the streets in the area. These cats can found on benches, lying on the roads, taking rest on trees and everywhere else that they wish to go. There are groups of volunteers in the village who are dedicated to treating the cats in case of diseases. There is a board that says "A lot of stray cats here" when you enter the village together with a trail of cat paws printed on the road. The locals have placed cat ears on one end of the town and a big tail on the other end. There is also a bridge with a path for cats who tend to greet the tourists upon their arrival.

1. Tourism