Environment
Highest Mountains In Turkey
While some may or may not believe Mount Ararat was where Noah's Ark rested, few will contend it doesn't house the highest peak in Turkey.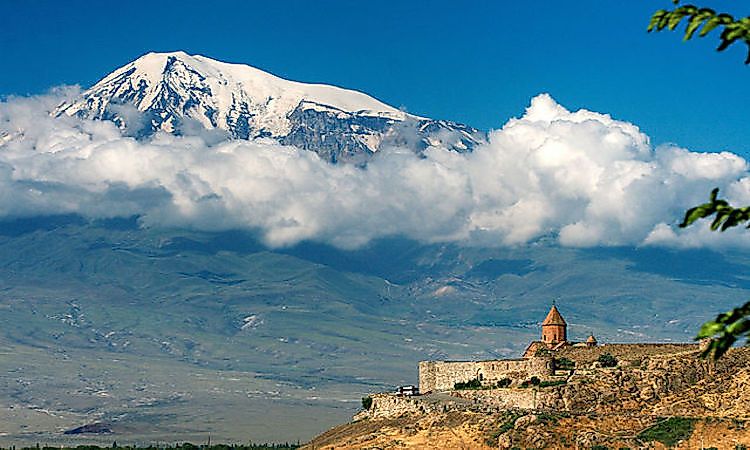 Turkey is a country covering both Europe and Asia with 97% of the country in Asia while the rest 3% found in Europe. Dardanelles and Bosphorus straits, separate the two parts of the country. The country is a unitary state led by President Recep Tayyip and Prime Minister Binali Yildirim. It is divided into 81 administrative provinces and seven economic regions. Turkey has diverse geographical features mainly shaped by volcanic eruptions and frequent earthquakes. Mountains are some of the most conspicuous natural features in the country. The highest mountains are Greater Ararat, Gelyansin, Suphan, and Kackar Dagi.
Mount Ararat
Mount Ararat is located in the eastern parts of Turkey and is a dormant compound volcano.The peak of Mount Ararat is the highest point in Turkey; it is twenty miles south of Armenia and ten miles North of Azerbaijan and Iran. The mountain is 16,854 ft above the sea level with two volcanic cones; the Greater Ararat (16,854 ft) and Little Ararat(3,896 ft). Due to global warming, the snow at the top of the mountain has significantly dropped, and it is now estimated to cover only 3.1 square miles, an estimated reduction of 29% in the last 35 years.
Biblically, Noah's ark landed on the mountains of Ararat. However, most scholars argue that Ararat referred to the whole of Armenia and not specifically to the mountain. The peak of the mountain was under the Persian territory up to 1828 where the treaty of Turmenchay was signed following a Russo-Persian war. Little Ararat became the shared border with Turkey, Russia, and Persia. Another boundary change in 1932 by Tehran Convention favored Turkey as the mountain was now under her control. Iran-Turkey border was now stretching east of lower Ararat. Some Armenians to date still claim part of this great mountain. In November 2010, Armenians held protests against the Turkish prime minister who was visiting the country. However, the Armenian government has never made any official claim to the Turkish government concerning the mountain.
Mount Suphan
The highest peak of this mountain is at 13,314 feet. At the top, one can see the beautiful scenes of Lake Van and also a great view of Turkey, Iran, and Armenia. Amateur mountaineers prefer this mountain since it is very easy to climb.The mountain is covered with beautiful wildflowers and native birds which mainly appear during summer. The Kurdish tribe occupies the slopes of this mountain. It harbors the largest open-air museum in the world.
Mount Kackar Dagi
Kackar Dagi is the highest peak of Kackar mountains at an estimated height of 12,917 feet. The mountain is made up of granite-diorite rocks. Animals found here are butterflies, wolves, Ibex, and wild boar. Cat, Ayder, Hevek, and Tekkale are the most famous villages near the mountain foot.
Benefits Of Mountains In Turkey
The local communities use these mountains for religious purposes. Mount Ararat is believed to be where the biblical Noah's ark landed. Mountain peaks are seen as sacred since they are close to heaven and other religious bodies. Most communities in Turkey still practice traditional culture in the mountain. Turkey's landscape is mountainous. This terrain provides an excellent environment for mountain climbing. The terrain attracts tourists who contribute heavily to the economy of Turkey. Natural mountain forests provide habitats for both native plants and animals.
Highest Mountains In Turkey
| Rank | Highest Mountains in Turkey | Elevation |
| --- | --- | --- |
| 1 | Buyuk Agrı (Greater Ararat) | 5,137 meters |
| 2 | Gelyansin | 4,134 meters |
| 3 | Suphan | 4,058 meters |
| 4 | Kackar Dagi | 3,932 meters |
| 5 | Kucuk Agri (Lesser Ararat) | 3,925 meters |
| 6 | Erciyes | 3,916 meters |
| 7 | Handeyade | 3,794 meters |
| 8 | Kizilkaya | 3,767 meters |
| 9 | Greater Demirkazik | 3,756 meters |
| 10 | Kisara | 3,752 meters |
This page was last updated on April 25, 2017.
Citations
Your MLA Citation
Your APA Citation
Your Chicago Citation
Your Harvard Citation
Remember to italicize the title of this article in your Harvard citation.