Franz Schubert - Famous Composers in History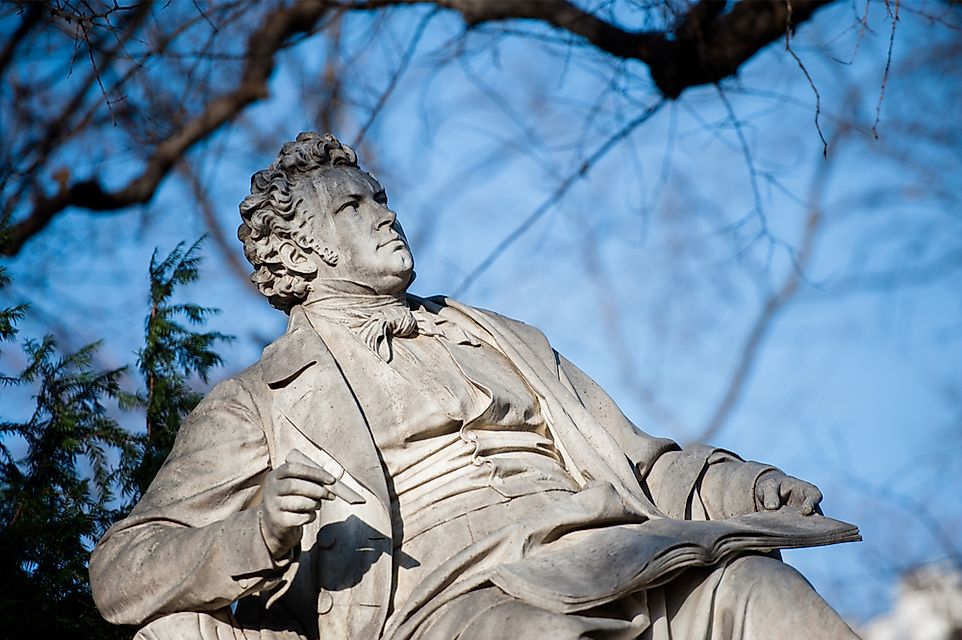 Franz Peter Schubert was an Australian composer who wrote more than 600 secular vocal works, sacred music, seven complete symphonies, incidental music, plus a large body of piano and chamber music. Despite being a prolific composer, only a small circle of people in Vienna appreciated his music. However, interest in his music grew decades after his death when composers including Franz Liszt, Felix Mendelssohn, and Johannes Brahms discovered and championed his music.
Early Life
Franz was born in Vienna, on January 31, 1797 to parents Franz Theodor Schubert, a well-known schoolmaster, and Elizabeth, a housemaid. Although his father had no training as a musician, he made sure to teach musical basics to his son. At age 7, he enrolled at his father's school where he started his musical education. Schubert learned basic violin instructions from his father, while his brother Ignaz taught him how to play piano. He was later trained by Michael Holzer, a choirmaster and organist at the local parish church.
In October 1808, Schubert joined the Stadtkonvikt, an imperial seminary, under a choir scholarship. While there he was introduced to Mozart's masterpieces and overtures, as well as the harmonies of Joseph Haydn and his brother Michael. His exposure to lesser works, Mozart and Haydn's works, plus occasional visits to the opera, helped lay a unique foundation for his musical education. Major influences came from the music composed by Johann Zumsteeg, a Lieder composer. His musical genius became evident at a young age, and he was permitted to regularly lead the school's orchestra, which resulted in Antonio Sallen giving him private lessons in composition and music theory.
Career
During his short career, Schubert wrote over 1,500 finished works which included more than 600 songs for piano and solo voice, eight orchestral overtures, and seven complete symphonies. Schubert composed secular music for two or more voices, called part songs, cantatas, and choruses. He wrote three concertantes for orchestra and violin. Schubert had an appetite for experimentation, and therefore was involved in a wide variety of genres and forms, including opera, symphonic works, chamber and liturgical music, among others. After two of his compositions were performed in an opera, Schubert turned to the stage, but was unsuccessful.
Major Contributions
Schubert made his greatest mark in the Lied genre. Throughout more than 600 Lieder works, he always looked for ways to explore and expand the genre more than any composer had done before. Before Schubert, Lieder was typically a syllabic, strophic treatment of words, which evoked the folksong qualities produced by the unique stirring of romantic nationalism. Schubert was also a forerunner of the famous poetic music technique of merely relaxing in the middle of a musical, instead of raising the tension with his final resolution which he always postponed to the end.
Challenges
Schubert's early career was challenged by a lack of money to support him, which is the reason why he did not marry Therese Grob in 1814. In fact, he sometimes had to turn to teaching to earn a bit of income. In addition to his financial problems, Schubert is believed to have contracted syphilis in 1822, which affected him until his death.
Death and Legacy
By 1828, Schubert's health had deteriorated so he visited physician Ernst Rinna who confirmed he was ill beyond cure. Schubert died in his brother's apartment on November 19, 1828. Although the cause of his death was typhoid fever, many theories suggest that he died from syphilis. Some of his symptoms matched those of mercury poisoning, which was used at the time to treat syphilis.
Shortly after his death, his work was published, and Robert Schumann discovered one of his manuscripts while in Vienna in 1838. Schumann took it back to Leipzig, where Felix Mendelssohn performed it, and Schubert's work was finally celebrated on a larger stage.
Schubert is known as the first original Romantic composer and his work set forth remarkable concepts in terms of the blending of music and texts. The range and facility of expression he demonstrated when blending writing and music is his main contribution to music. Many composers and musicians, including Franz Liszt, declared Schubert was the most poetic composer who ever lived.