European Countries With The Most Expensive Fuel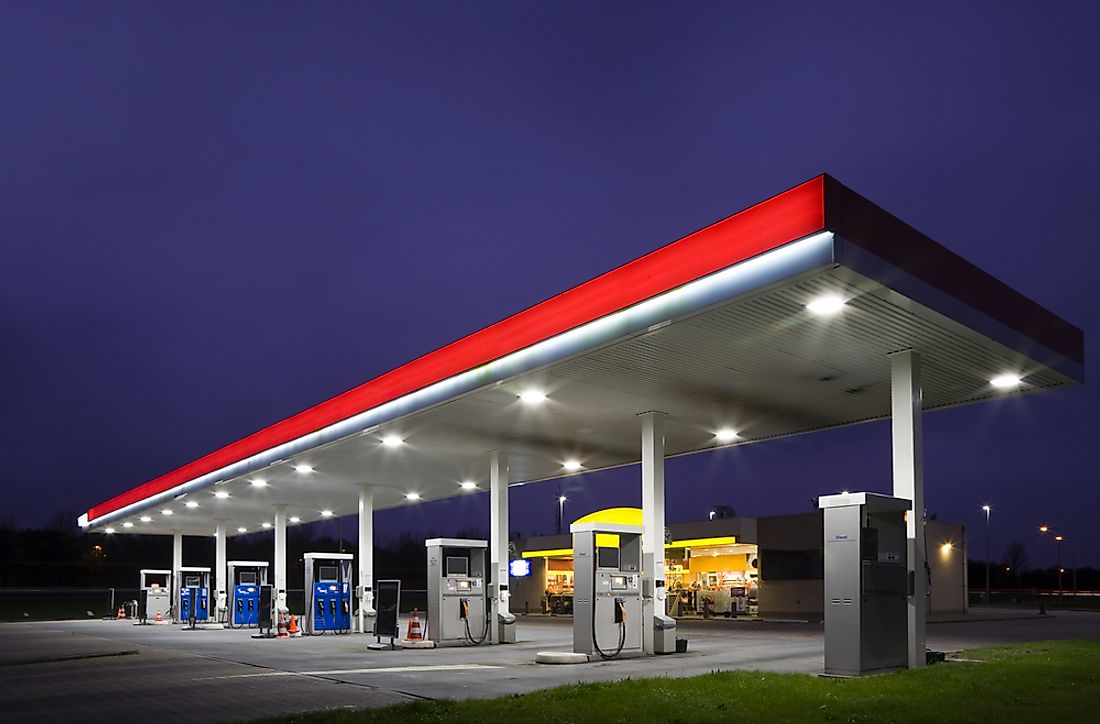 The first half of 2018 has seen dramatic fluctuations in prices of gasoline and diesel. Fuel prices have been continuously increasing; a situation that has been witnessed not only in Europe but across the world. These fuel fluctuations are as a result of variations in the global market and the erratic nature of exchange rates. Europe has especially experienced some significant price changes with the Netherlands topping the list of countries with the priciest fuel in Europe.
The Most Expensive Fuel in Europe
Netherlands
Netherland's motorists have had to contend with increasingly high fuel prices. Between March and June 2018, the prices of gasoline have been on a steady increase reaching a maximum of $1.98 on May 28. A liter of gasoline was going for $1.94 on June 25 while diesel was retailing for $1.59 per liter on the same day. The average price of petrol at this time was $1.90 per liter. Taxes on oil products account for the costly trips to the fuel pumps across the country.
Italy
Fuel prices in Italy are high for both diesel and gasoline. Fuel pumps registered the highest price on June 11 retailing a liter of gasoline at $1.93 and diesel at $1.79. Heavy taxation also influences Italy's fuel prices. However, these high fuel prices are also tied to the Italian love for vehicles. Data from the World Bank put the number of cars in the country at 682 for every 1000 people. These statistics explain the high demand for fuel and the fact that Italy is a leading manufacturer of fuel-thirsty vehicles does not help to counter the demand.
Greece
Greece has been among the top ten countries with the steepest fuel prices in Europe for more than a decade now. The highest price registered in the first six months was $1.94 for a liter of gasoline and $1.67 per liter for diesel. The disparity in the cost of diesel and gasoline is rooted in demand. Greece has a significantly higher demand for gasoline than for diesel. Taxation on fuel products has rendered some Greeks unable to use their cars on many occasions.
Denmark
The Danish market has been experiencing a rise of fuel prices to a high of $1.92 per liter of gasoline and $1.70. The cost of living in Denmark is generally high and owning a vehicle is nearly impossible, and so there are not too many motorists. The demand for gasoline is lower than other countries. This fact coupled with the high taxes levied on petroleum products has left oil companies having to price their products higher to meet their profit targets.
Comparative Data
The UK has reported friendlier fuel prices compared to France whose pump prices have gone higher over the second quarter of 2018. Ranking at the top of the list of countries with pricey fuel is Sweden, Portugal, Finland, and Ireland all with prices above $1.75. Some European countries are using the taxes levied on fuel prices as a way of reducing the environmental impact of petroleum products. Norway has been cited as having plans to ban cars powered by petrol by the year 2025. The cost of fuel in Norway is consequently also quite high.
European Countries With The Most Expensive Fuel
| Rank | Country | Price in Euros (€) per 50 litres of Euro-Super 95 |
| --- | --- | --- |
| 1 | Netherlands | 82.50 |
| 2 | Italy | 81.84 |
| 3 | Greece | 81.75 |
| 4 | Denmark | 80.85 |
| 5 | Portugal | 78.65 |
| 6 | Finland | 78.15 |
| 7 | France | 76.96 |
| 8 | Sweden | 75.77 |
| 9 | Ireland | 74.95 |
| 10 | United Kingdom | 72.23 |
| 11 | Germany | 72.20 |
| 12 | Belgium | 71.92 |
| 13 | Slovakia | 69.85 |
| 14 | Croatia | 69.81 |
| 15 | Slovenia | 67.76 |
| 16 | Estonia | 66.00 |
| 17 | Cyprus | 65.99 |
| 18 | Spain | 65.98 |
| 19 | Malta | 65.50 |
| 20 | Latvia | 65.46 |
| 21 | Austria | 64.05 |
| 22 | Czech Republic | 63.58 |
| 23 | Luxembourg | 62.85 |
| 24 | Lithuania | 62.68 |
| 25 | Romania | 60.93 |
| 26 | Hungary | 60.56 |
| 27 | Poland | 57.88 |
| 28 | Bulgaria | 56.83 |