Eldoret: The City of Athletes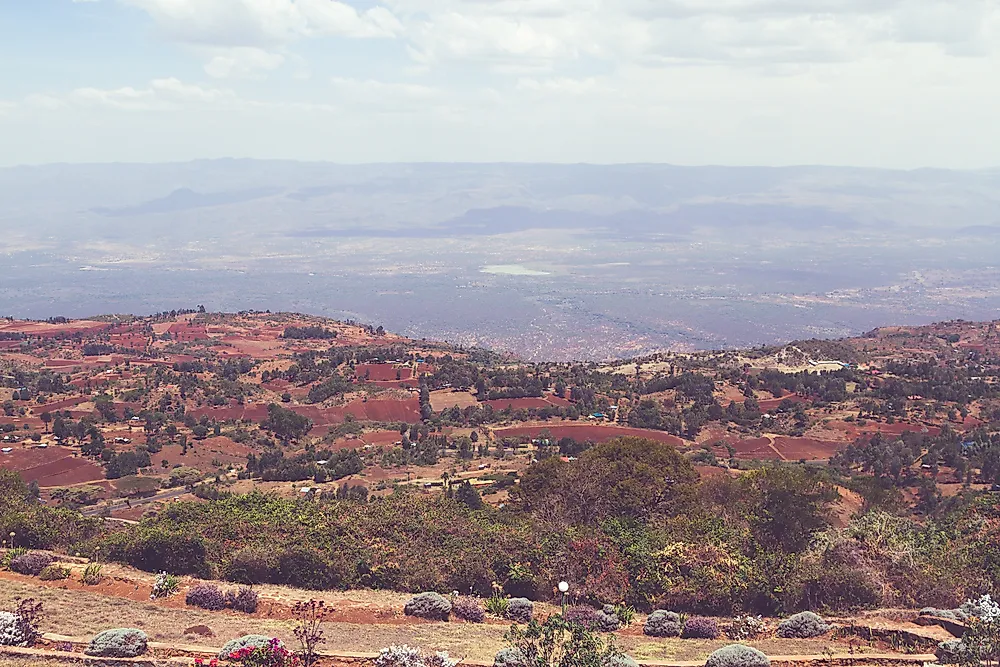 "Is there something genetically different about the Kalenjins that makes them superior runners?" posed a controversial book written by David Epstein about the science of athleticism. Scientists continue to theorize the athlete prowess of the Kalenjins – some pegging their dominating successes to their genetic disposition, physique, high-altitude training even their socio-economic background.
Who Are the Kalenjins?
The Kalenjin people inhabit Kenya's Rift Valley Province. The ethnic group numbered almost 5 million people in 2009 making it the third-largest group in Kenya.
The Kalenjins have become world-renowned for dominating both in local and international stadiums and marathons, majority largely hail from the home of champions, Eldoret.
Training in Eldoret City
The city of Eldoret is situated in Uasin Gishu county, south of Cherengani Hills in the North Rift bloc. It is the fifth-largest city in Kenya, and is the fastest growing city in Kenya with a population of 289,380 in 2009.
Eldoret offers arable training ground for the needed growth of both amateur and elite athletes because of its high altitude weather conditions, hilly scene, and its growing community of stellar athleticism. Such conditions are proven to increase their lung capacity, enabling them to endure long-strenuous runs. An added bonus of the area, is it's a malaria-free zone, thus increasing opportunities for competition-based trainings from international runners, who attend training camps that are situated around the city. The city also has one of the best medical facilities that encourages the culture and embrace of good health.
The equipped training centers located within or just outside the Eldoret city that nurtures endurance-based athletes. Some of the centers frequented include IAAF High Altitude Training Camp, University of Eldoret grounds, and Kipchoge Keino Stadium.
Training and Diet
It is a known fact that the athletes have lean physiques – thin ankles and calves – that's common to Nilotic group, that serves as a great advantage during running, nevertheless they still put in extra work with rigorous high-altitude training regimen, coupled with a high-carb, low-fat, low-protein diet.
This grainy diet supercharges their bodies during such races. It includes and not limited to, ugali, a starchy food made from cornmeal or sorghum, or millet with boiling water. There's also boiled potatoes. It is commonly eaten with cooked leafy green vegetable. Another nutritional fuel is the popular mursik, which is fermented whole milk cultured in a special gourd, cleaned by using a special burning stick.
Their trainings revolve around the stoicism practice. Stoic virtues encourages building a mental fortitude and physical capability to face life's challenges. During physical exhaustions experienced often with athletes, a fortified mind will steer body and surpass pain.
The athletes often seen training in groups, build up on their endurance training, both physically and mentally, all critical while competing at local and international soils. The rigorous trainings that combine speed work, jogging, hill-work and long-distance running for six days in a week, start as early as 5 am/ 6am, for around 45 minutes to 1 hour. The main training sessions are spread out during mid-morning hours, the late afternoon and evening.
Elite runners are known to have male pacesetters who challenge them to constantly boost their stamina's, especially in speed and long-distance running; the results speak for themselves with records set seasonally for both local and international marathons – from Mary Keitany, Vivian Cheruiyot, Kipchoge Keino, Eliud Kiochoge, to name the few.