There are over 8,000 types of competitive sports, each with its own rules and ardent following. Wrestling is the oldest known form of sport that dates back 15,000 years ago. Since then, the art of sport has evolved with the creation of other disciplines that culminate in international competitions that bring together athletes from all countries to go head to head with each other for top prizes. As a result, the world of sports has seen the birth of extraordinary athletes who have mastered the sport and cemented their names in the annals of history. Here are the ten athletes who will go down as the greatest to ever exist.
Michael Phelps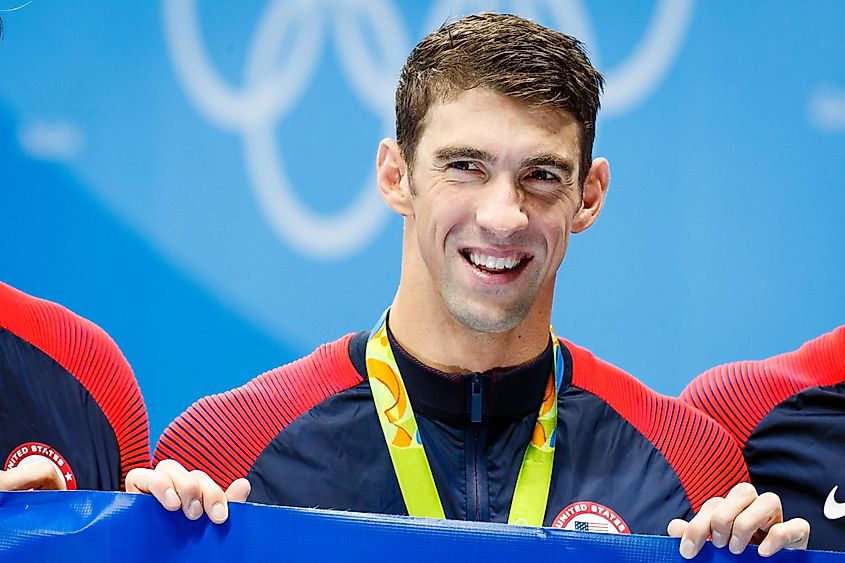 When Michael Phelps burst into the international limelight in the 2000 Summer Olympics, very few predicted what he would end up achieving in swimming. By the time Phelps retired in 2016, he was the most decorated Olympian in the history of sports, bragging rights that he still holds to this day. Michael Phelps holds 23 Olympic gold medals, the most across all sports, as well as the most number of medals in a single sports event. Michael Phelps has set 39 swimming world records in his career, and 29 of them on individual medals. Phelps is the holder of the world record in the 200-meter freestyle, 200 meters' butterfly stroke, 200 meters, and 400-meter individual medley. These records have remained unbroken.
Usain Bolt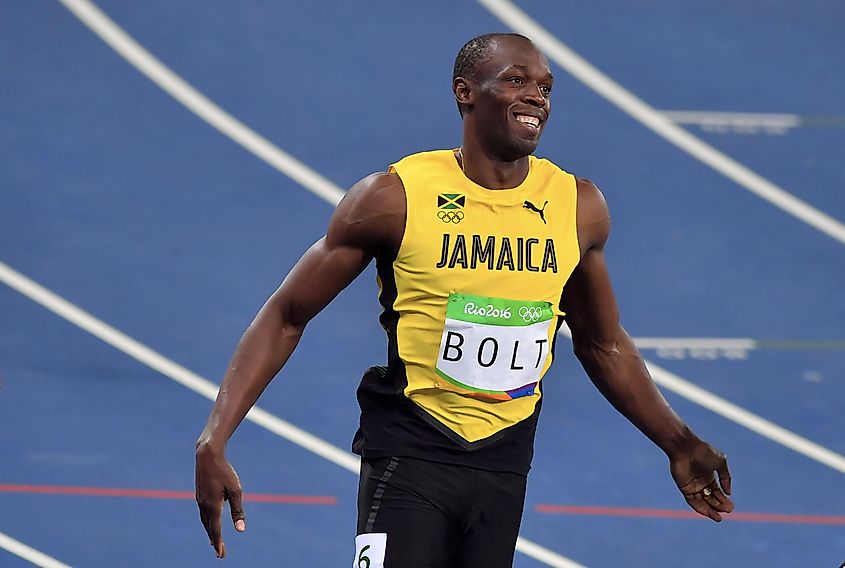 From the moment Usain Bolt stepped on the Olympic track in 2008, he has never lost a final race in any of the three Olympics he has participated in. Usain Bolt has won 20 gold medals from the earlier 21 major track events that he has participated in between August 2008 and August 2016. He has won gold medals in all of the 400-meter relay, 200-meter, and 100-meter events in Beijing, London, and Rio Olympics. The 11-time world champion is the current holder of two sprinting records. Bolt sprinted 100 meters in only 9.58 seconds and 200 meters' sprint in 19.19 seconds. He retired after the Rio Olympics where he finished in style by winning a three-peat, in the 100-meter, 200-meter, and the 400-meter relay races taking gold medals. He is the only athlete ever to pull that off.
Serena Williams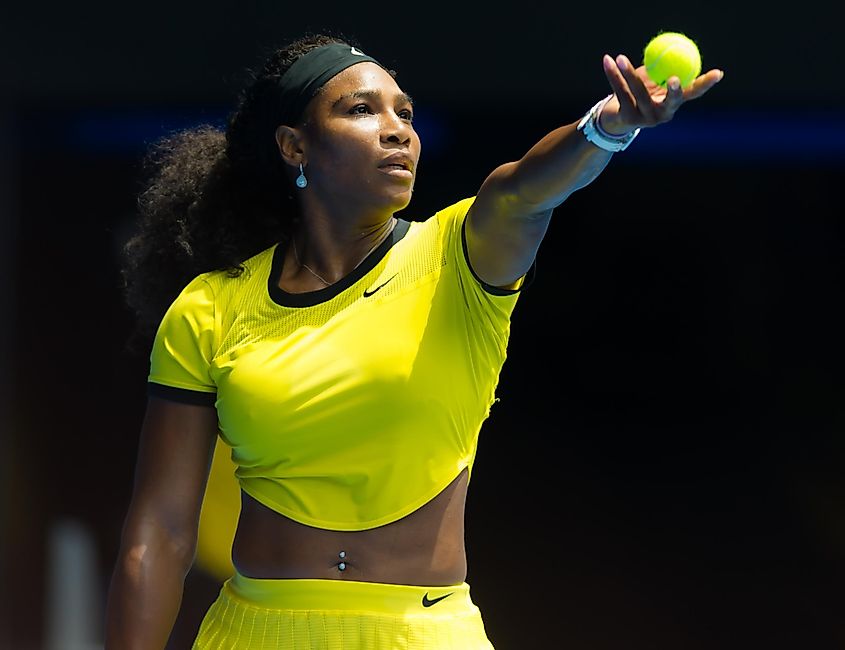 With an impressive 39 Grand Slam titles in a career spanning over two decades, Serena Williams is the most successful female tennis player of all time. She has also won four gold medals at various Olympic events. The only other woman who has won more Olympic gold medals happens to be her older sister, Venus Williams. Serena Williams has been seeded as number one for a total of 319 weeks. She continues to rake up achievements even now at the age of 38, and she is widely expected to make an appearance in this 2020 Olympics in Tokyo.
Tiger Woods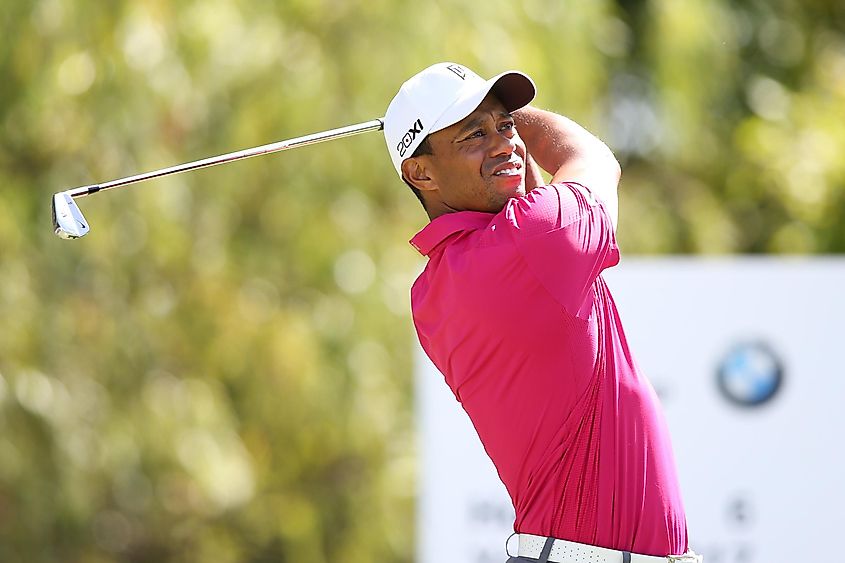 Imagine being so good at a sport that had long been considered a sport only for rich white athletes, that a rule is introduced to limit your "advantages specifically." That is what happened to Tiger Woods. From the time Tiger turned professional in 1996, he has amassed an impressive 109 professional wins to his name, including 5 Masters Tournament, the most prestigious in the world of golf.
Sachin Tendulkar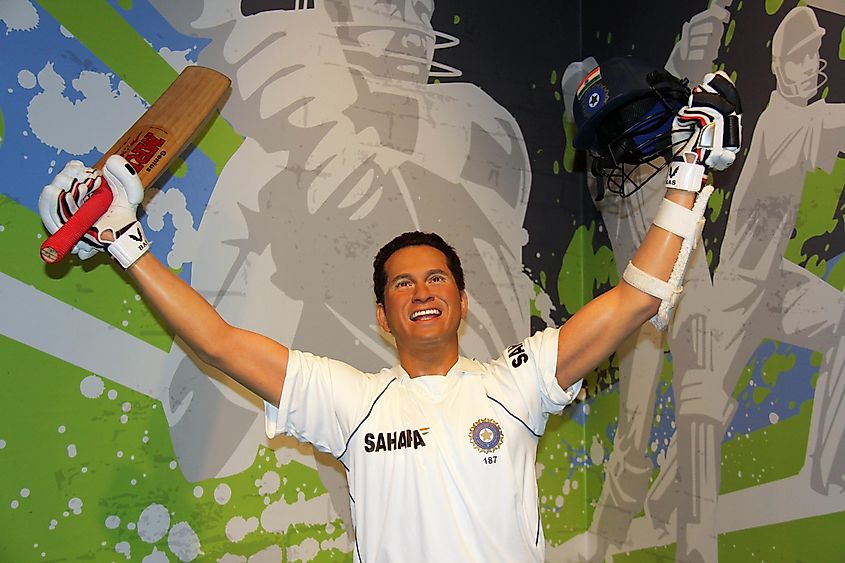 A discussion about Cricket without mentioning the name Sachin Tendulkar is impossible. The former captain of the Indian cricket team is not only the greatest batsman, but he is also the highest run-scorer in international Cricket. He has won both the ICC World ODI XI and ICC World Test XI three times, each making him one of the most decorated cricket players.
Pele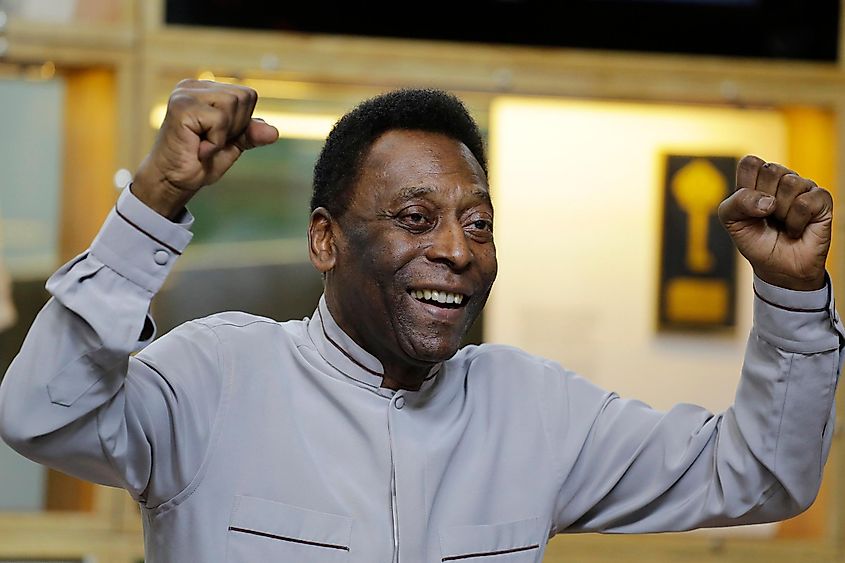 Pele remains the only soccer (football) player ever to win the coveted World Cup trophy three times between 1958 and 1970. Pele is the record holder of the most scored goals with a confirmed 1,281 goals in 1,363 appearances. He is also the highest goal scorer for both his club Santos and the Brazilian national team, with 643 and 77 goals, respectively. Pele also has the highest number of hat tricks ever scored with 77 of them. He remains the youngest soccer player ever to win the World Cup. Pele also scored in a World Cup final and scored a hat trick in a World Cup tournament.
Muhammad Ali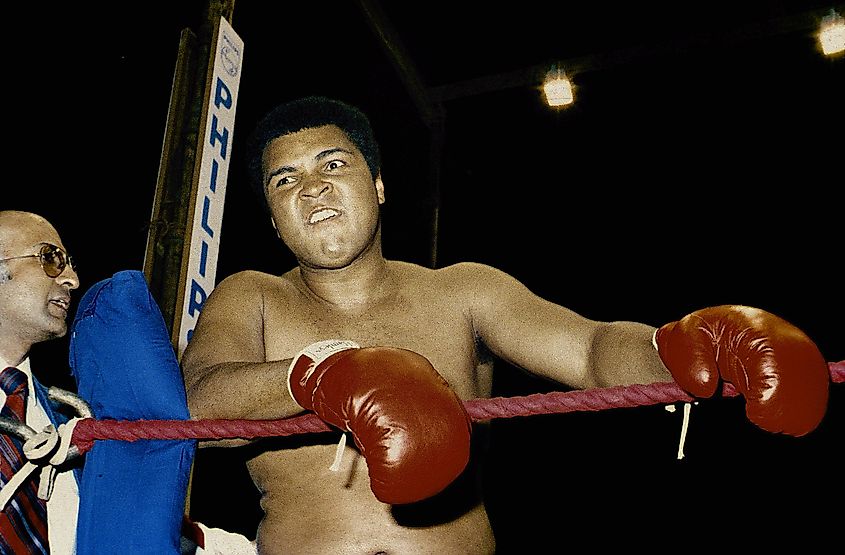 Muhammad Ali revolutionized boxing with his unique style of fighting and his never-ending antics outside the ring. The most boastful athlete, Muhammad walked the talk all through his career, and the many achievements to his name are the testament that he was a great fighter. Ali fought 61 bouts and suffered only five losses. Thirty-seven of his 56 wins were by a knockout. What made Ali great was the fact that he was able to defeat every prime boxer of his time and never walked away from a challenge. He won the World Heavyweight title three times, besides the 1960 Olympic gold medal.
Michael Jordan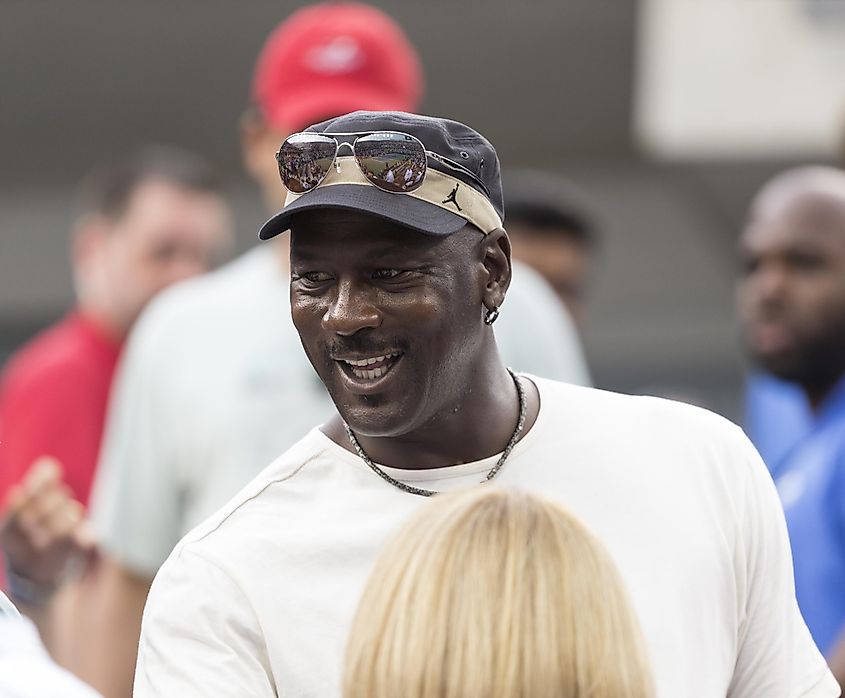 Basketball was never the same again by the time Michael Jordan retired in 2003. For most of his career, Jordan played for Chicago Bulls, and in the process, won the NBA Championship ring six times and a horde of other basketball awards. He was instrumental in the prosperous period that Chicago Bulls dominated the NBA between 1991 and 2003. Jordan is credited with popularizing the game of basketball to the world and continues to do so to this day with his Jordan merchandise.
Michael Schumacher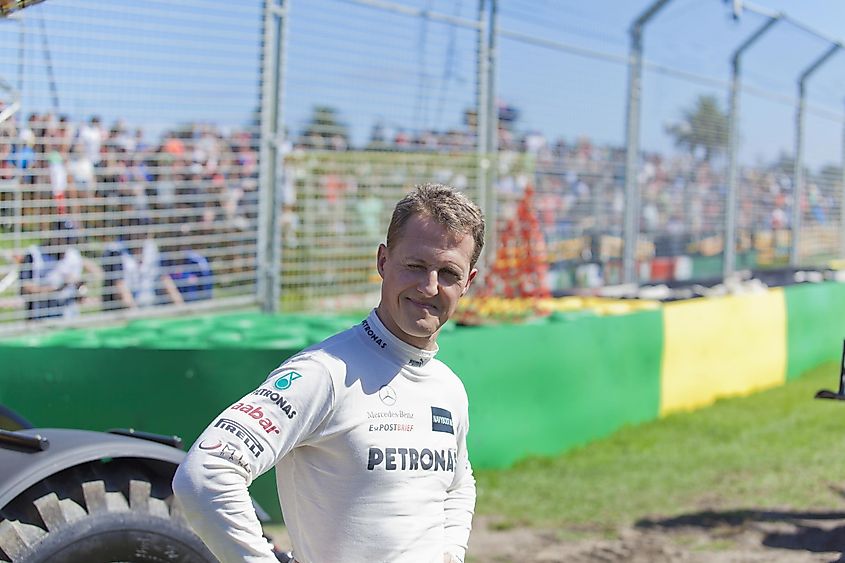 The king of Formula One, Michael holds the record for the most wins in Grand Prix winning 91 times. He is also the only racer to win the Formula One World Championship seven times. He is one of eight athletes who have been given the title of UNESCO Champion of Sports. Unfortunately, Schumacher was involved in a ski accident in 2013 and was in a coma for a long time. In 2019, his doctor said he was out of a coma, although he has not appeared in public.
Lionel Messi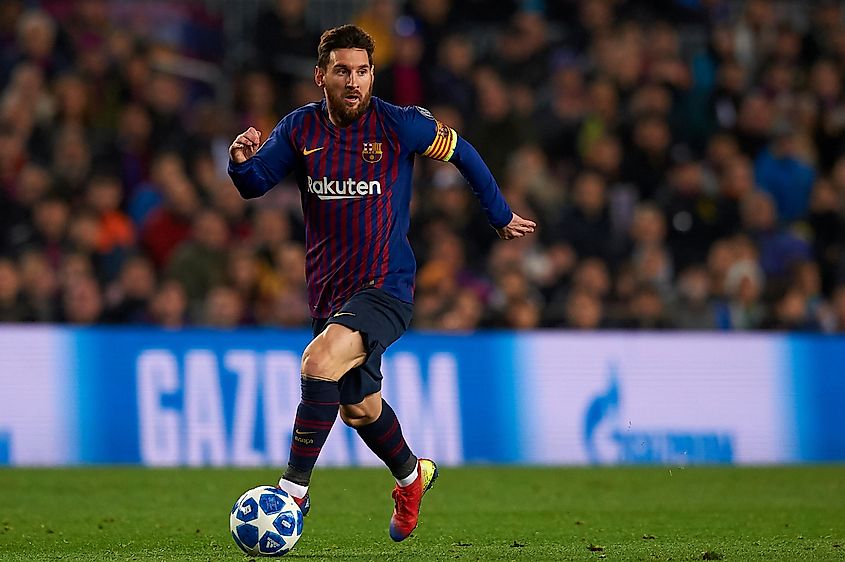 Lionel Messi has redefined the world of soccer in ways that no other athlete has influenced their sport. Despite being a natural winger, Lionel Messi has produced unbelievable feats on the pitch that border on the impossible. Messi is aged 32as of 2020 and continues to set new standards. He is the player with the most FIFA Ballon d'Or having won 6 so far. He is also the holder of the record for having more goals than anyone in one year with 91 goals that he scored in 2012. Messi is also the player with the most number of assists in European football. As of 2020, he was almost having 700-lifetime goals and is well on his way to surpassing Pele's club goals record. Messi has won 30 titles by the year 2020 and will probably add a few more in the future. 
Others 
Other athletes who have also left a mark in the world of sports include Roger Federer, who had the most wins in Grand Slam tennis titles for men. Florence Griffith Joyner still holds the record for the fastest 100m and 200m sprints for women over 32 years since she set them in the Seoul Olympics. Marta Silva, the female Brazilian soccer player, is considered the best to ever and is the holder of the record with more goals than anyone else in a single World Cup tournament. Kobe Bryant has been a mercurial basketball player who challenged established kings like Michael Jordan.