Dr. Ralph Johnson Bunche, Nobel Peace Prize Winner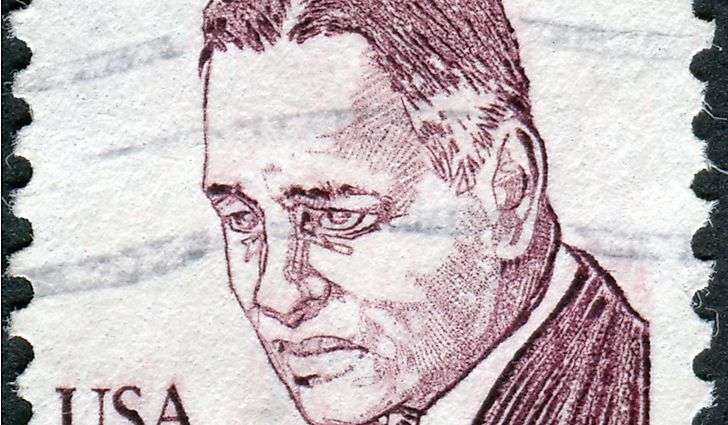 Born into a multiracial family in either 1903 or 1904 in Detroit, Michigan, Ralph Johnson Bunche was the son of a barber father and an amateur musician mother. At the age of 10, the whole family moved to Albuquerque, New Mexico, where his mother passed away two years later. Reports on his father vary, but it is certain that he had left his children's lives by this time. Left with his two sisters to be raised by their maternal grandmother, who was born a slave, Ralph took up whatever odd jobs he could find to help support his family's finances. Ralph showed signs of genius throughout his academic career, along the way earning himself academic awards and scholarships. Eventually, he would receive an M.A. and Ph.D. in Political Science from Harvard.
4. Career
After receiving his M.A. in 1928, Bunche began his teaching career at Howard University in the Political Science Department, all the while continually working towards his Ph.D. In 1936, he became the co-director of the Institute of Race Relations at Swarthmore College, the experiences from which he would incorporate into his book, A World View of Race. When World War II came about, because of his expertise in colonialism, Bunche became an expert on African and Far Eastern affairs for the U.S. Office of Strategic Services (OSS). Soon thereafter, the OSS would be succeeded by the Central Intelligence Agency (CIA). By 1944, he had come to work to help in the formation of the United Nations (UN), and was appointed as Director of the UN's Trusteeship Division in 1947.
3. Major Contributions
Bunche is remembered for a number of different reasons. He was the first African American to receive a Ph.D. in Political Science from an American university, and he was the first person of color to receive the Nobel Peace Prize. His Nobel Peace Prize came about during the first Arab-Israeli Conflict soon after World War II, where Bunche had to take over leading negotiations between the Arab and Israeli groups, after the former chief negotiator, Swedish Count Folke Bernadotte, was killed by an involved party known as the Lehi. The talks eventually led to an agreement to end the fighting on both sides. Bunche continued working with the UN on international peacekeeping operations, while also partaking in the growing civil rights movement back in the United States of America.
2. Challenges
As a black man in America, Bunche grew up at a time when racism was open and rampant. The fact that he was the first African American to achieve many of the things he did speaks to his resilience the racist mentalities of the time. In response to this issue, Bunche became an activist, becoming one of the leaders in a small group of black intellectuals dubbed the "Young Turks" by W.E.B. Du Bois. During the 1950s, Bunche was accused of being a Communist sympathizer due to his ties with the National Negro Congress, but was eventually cleared of the charges. Bunche went on to actively support Martin Luther King, Jr., and even joined his marches in Washington, D.C. and Selma, Alabama in the Civil Rights Movement of the 1960s.
1. Death and Legacy
Having already resigned from his position at the UN due to health problems, on December 9th, 1971, Ralph Bunche passed away in New York City. Over his life, he received an impressive number of awards and honorary degrees, the most notable being the Nobel Peace Prize and the Medal of Freedom, the latter presented unto him by U.S. President John F. Kennedy in 1963. Regarded as a brilliant scholar and peacekeeper, many of the tactics and strategies Bunche used, and conceived of, during the negotiations and peacekeeping operations he was involved are still being implemented by the UN. Today, there continue to be schools, parks, and scholarships named in Bunche's honor.