Does It Ever Snow In Mexico?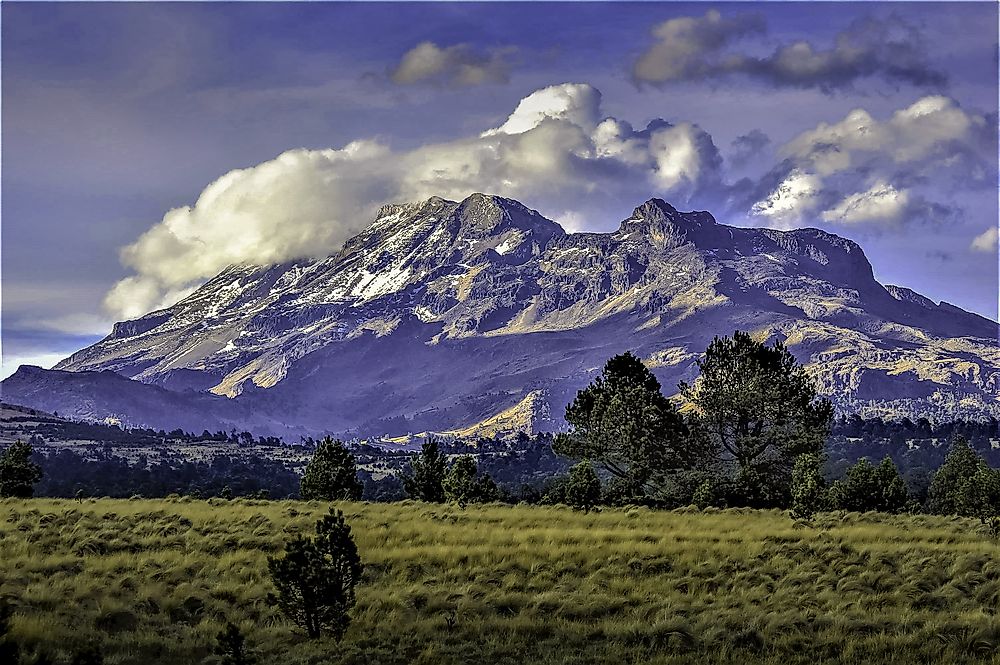 Mexico is a country located in the southern part of North America. The country is situated almost entirely on the North America Plate, with a small part on the Cocos and Pacific Plates. Mexico covers an area of approximately 761,606 square miles, making it the 13th largest country in the world in terms of area. It has coastlines on the Gulf of Mexico, Gulf of California, Caribbean Sea, and the Pacific Ocean. The majority of central and northern Mexico is located at high altitudes. The Tropic of Cancer divides the country into tropical and temperate zones, and areas north of the 24th parallel experience cool winters, while those of south of it have constant temperatures throughout the year.
Climate of Mexico
The vast size of Mexico means that its climate is highly varied and depends on location. Overall, Mexico's climate is considered pleasant throughout the year. The weather is relatively hot and humid between May and September, especially in the southern parts of the country, while temperatures can drop below the freezing point in some regions during the winter season, which runs from December to February. Rainfall varies by location and season. The arid and semi-arid regions, such as the Baja California Peninsula, receive an average rainfall of 300-600 mm per year, and low-lying areas along the Gulf of Mexico receive more than 1,000 mm of rainfall annually. The wettest region in Mexico is the southern state of Tabasco, which receives an annual rainfall of approximately 2,000 mm.
Snow in Mexico
Although snow is uncommon in most parts of Mexico, it does snow each winter in some parts of the country, especially in areas located at altitudes greater than 10,000 feet above sea level. It snows in 12 of the country's 32 states (31 states and 1 federal entity), most of which are northern states. It also snows on mountain peaks and volcanoes, where the snow can be up to 10 inches thick. Some regions that commonly receive snow include the northern altiplano, high peaks such as Iztaccihuantl, Citlaltepetl, and Popocatepetl, and the highland areas such as Toluca, and Durango. Although Mexico City is surrounded by large mountain ranges, it does not receive snow. In fact, Mexico City has not experienced snow in 50 years.
When Does It Snow in Mexico?
Chances of snowfall in Mexico, especially the northern highlands, are greatest during winter. The winter season lasts from December to January, and some areas experience temperatures near the freezing point during this time. However, snow is not guaranteed each winter, and some areas receive snow only occasionally, while others receive less than 5 inches of snow.
Skiing
A common activity in areas with frequent snow is skiing. However, skiing is not a popular sport in the country. The highest ski resort in Mexico is Monterreal, which is located near the city of Arteaga, and is often covered by natural snow during winter, especially between December and January. The area also offers an amazing view of the surrounding Sierra Madre Oriental Mountains. The ski center has two runs: the main slope (230 meters long) and a slope for beginners (45 meters long).