Dmitri Shostakovich - Famous Composers in History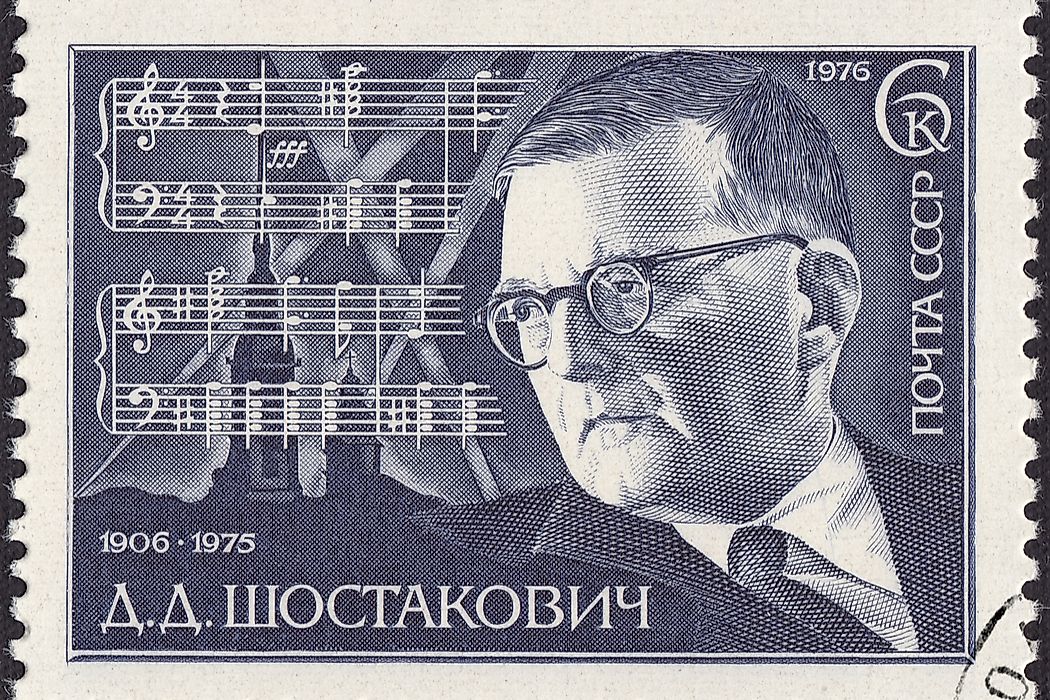 Early Life

Dmitri Shostakovich was born on September 25, 1906. His full name is Dmitri Dmitriyevich Shostakovich. Shostakovich was the second born to Sofiya Vasilievna Kokoulina and Dmitri Boleslavovich Shostakovich. At the age of nine, Shostakovich showed a great music talent when he learned how to play the piano with his mother. Shostakovich had a remarkable memory towards what his mother had played in the previous lessons.
He wrote a funeral march in memory of Kadet party leaders killed by Bolshevik Sailors in 1918. In 1919, he joined the Petrograd Conservatory headed by Alexander Glazunov. After monitoring his progress, Alexander promoted Shostakovich. Shostakovich further learnt how to play the Piano from Leonid Nikolayer. He also acquired music composition skills from Maximillan Steinberg. Shostakovich studied history of music at Alexander Ossovsky. At the age of 19, Shostakovich produced his first symphony as his graduation piece.
Career
Upon graduation, Shostakovich concentrated on composition and was a concert pianist. However, his style was dry; he never received an honor at the first International Chopin Piano competition in 1927. Later, Shostakovich decided to do composition and limited the performances to his own works. He wrote his second patriotic symphony in 1927. Shostakovich followed with the third symphony, but the music did not receive a good response.
In 1927, he became friends with Ivan Sollertinsky. Ivan introduced Shostakovich to another musician, Gustav Mahler. Gustav influenced Shostakovich's fourth and subsequent Symphony. At the end of 1920s and early 1930s, he also worked on Operas. In 1934, Shostakovich performed ''Lady Macbeth of the Mtsensk District''. It received a great success on both local and international levels.
Challenges
Apart from Symphony, Shostakovich produced Satirical Operas like, ''The Nose''. In June 1929, the Opera was given a concert performance against his wish. Sadly, Russian Association of Proletarian Musicians attacked the Opera. This followed the decline of Shostakovich's official favors. He was attacked in the article entitled ''Muddle instead of music''. The article rubbished ''Lady Macbeth'' as primitive, vulgar, and formalist. The year 1936 was a great terror to Shostakovich. He saw his friend Nikolai Zhilyayev shot dead.
Death And Legacy
Shostakovich suffered from chronic health issues later in life. He suffered Poliomyelitis in 1965 which was followed with a heart attack in 1971. Shostakovich died of lung cancer on August 9, 1975 in Moscow, Russia.
Shostakovich's major achievement was EMI's recording Opera, Lady Macbeth of Mtsensk. He also produced one recording, "Katerina Ismailova'' with which he intended to satisfy the Soviet censorship. Shostakovich owned a short sound film as a soloist in 1930s.
Major Contributions
In the year 2004, musicologist Olga Digonskaya found a trove of Shostakovich's manuscripts at Glinka State Central Museum of musical culture, Moscow. The cardboard file had 300 pages of musical pieces scores done by Shostakovich. Gerard McBurney the British composer has orchestrated all the musical pieces. Los Angeles Philharmonic performed Shostakovich's work in December 2011. Shostakovich showed interest in Jewish themes. Some the themes he did include First Violin Concerto in 1948 and Fourth String Quartet in 1949, among others. Shostakovich wrote eight songs that represented the Jewish hardship in the Soviet Union.
Dmitri Shostakovich - Famous Composers in History
| Rank | People in History |
| --- | --- |
| 1 | Early Life |
| 2 | Career |
| 3 | Major Contributions |
| 4 | Challenges |
| 5 | Death and Legacy |