Death Valley is the hottest place on earth! The highest air temperature was recorded there 56.7 °C (134.1 °F), at Furnace Creek in 1913. That reading has been questioned due to irregularities however if it was to get decertified then the highest recorded temperature would still be Death Valley's Furnace Creek at 54.4 °C (129.9 °F) recorded on August 16, 2020. Its also not just hot it is the driest place in North America as it gets less than 2″ of rain per year. Despite the heat, there are hundreds of species of birds, and wildflowers magically bloom in the spring.
5. Description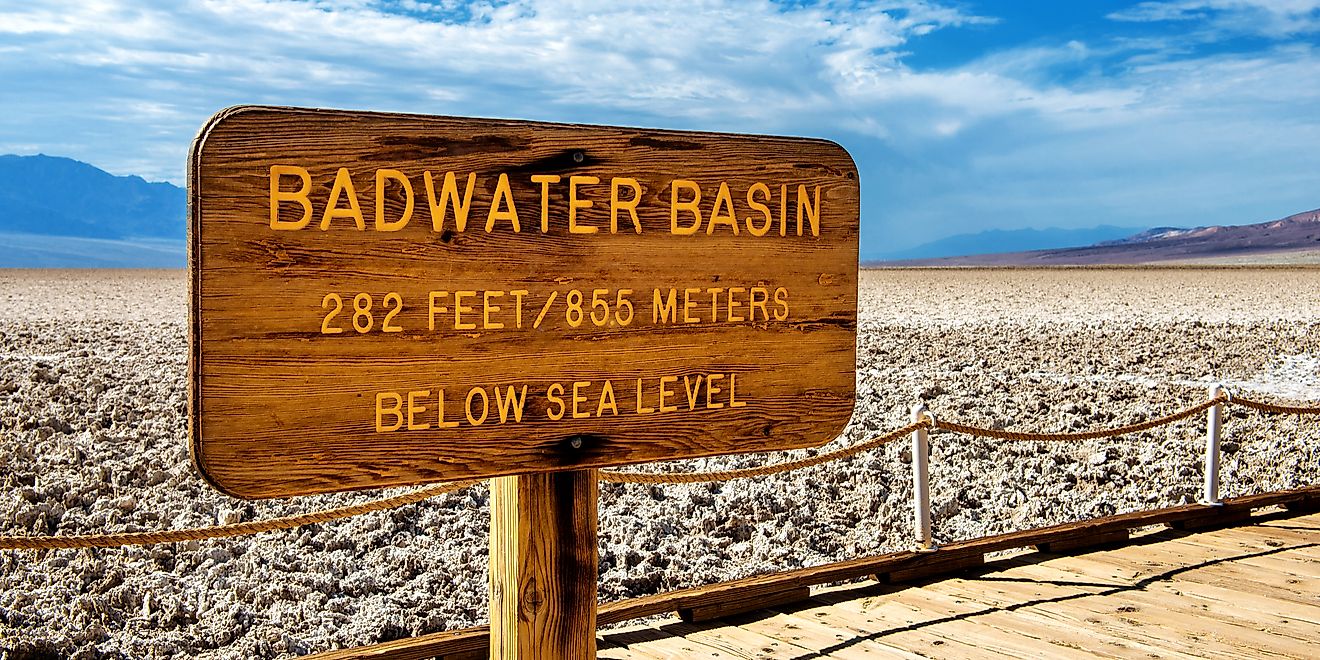 The ominously named Death Valley desert is located in eastern California near the border of Nevada. Occupying an area of 3,000 square miles this unique site is home to Badwater Basin, which holds the distinction of being the lowest point on the continent at 282 feet below sea level. Death Valley lies in the Great Basin and makes up a considerable part of the Death Valley National Park as well as the Mojave and Colorado Deserts Biosphere Reserve. The Valley features a diverse landscape which includes mountains, canyons, oases, sand dunes, and salt pans. Though the Death Valley is known as the hottest and driest place in all of North America, it is a favorite spot for tourists and all those looking for adventure.
4. Historical Role
Artifacts found in the Death Valley point towards the occupation of this harsh desert environment by people about 9,000 years ago. The challenging locale has also been home to the Timbisha Shoshone Native Americans who refer to it as "tümpisa" which means 'rock paint' in the local language. It was given its modern name in 1849, courtesy of gold prospectors lured to the state during the California Gold Rush. Over the years, the Death Valley has also been inhabited by Chinese immigrants working in the borax and silver mines, members of the Basque immigrant community, and during World War II the desert location served as a temporary internment area for Japanese-Americans.
3. Modern Significance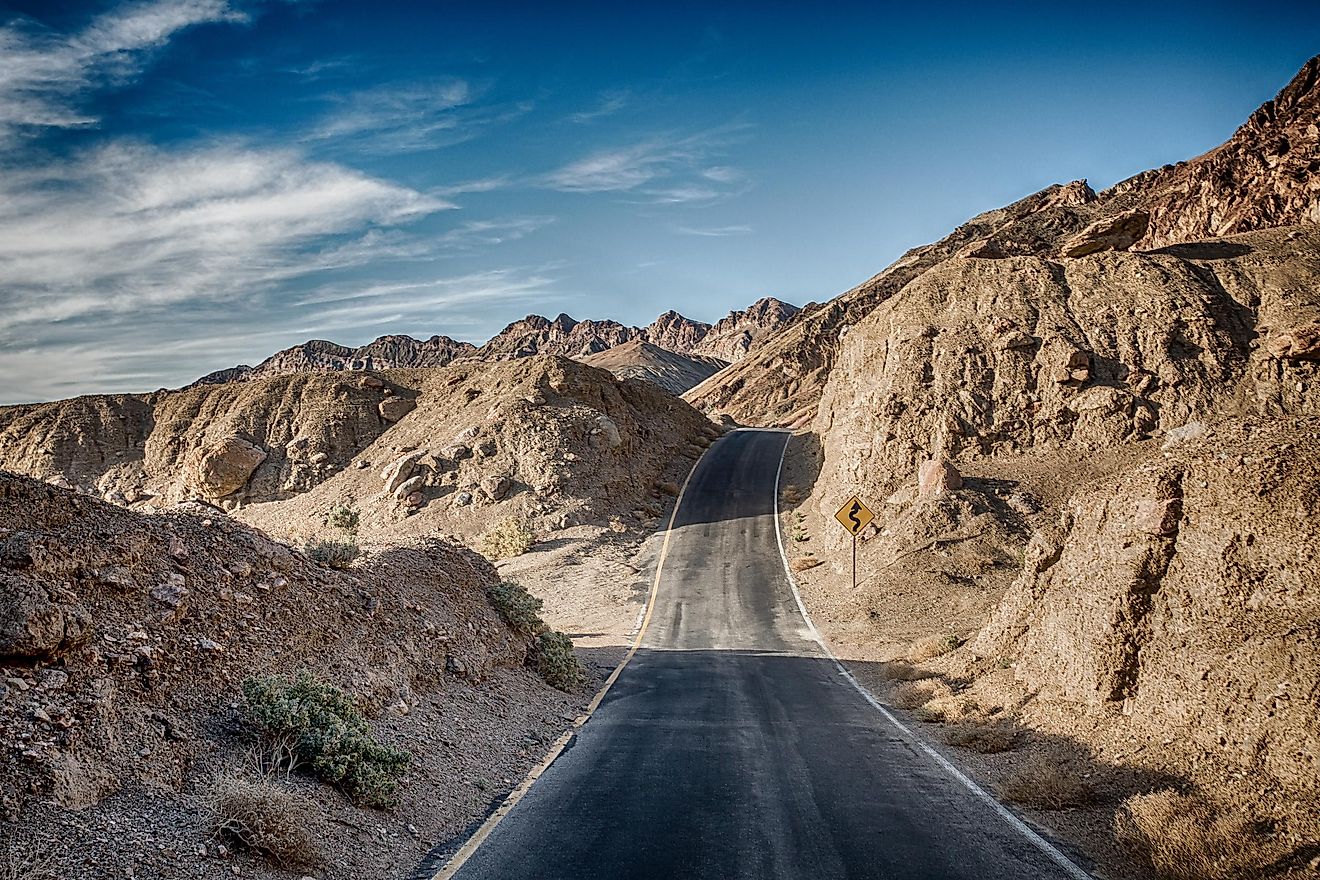 In 1933 President Hoover declared Death Valley to be a national monument. In 1994 it became known as Death Valley National Park with geographical boundaries that included the Eureka and Saline Valleys. Currently, 91% of the park has been deemed as protected wildness zones which visitors can explore by way of any number of trails which run throughout the desert terrain. Tourists can also choose from numerous Death Valley resorts and camping facilities. Popular desert attractions include Zabriskie Point, Dante's View, the Eureka Sand Dunes, Devil's Golf Course, and Scotty's Castle. Visitors can also participate in a variety of recreational activities including four wheel driving, hiking, biking, or even taking part in the rigorous 135 miles Badwater Ultramarathon.
2. Habitat and Biodiversity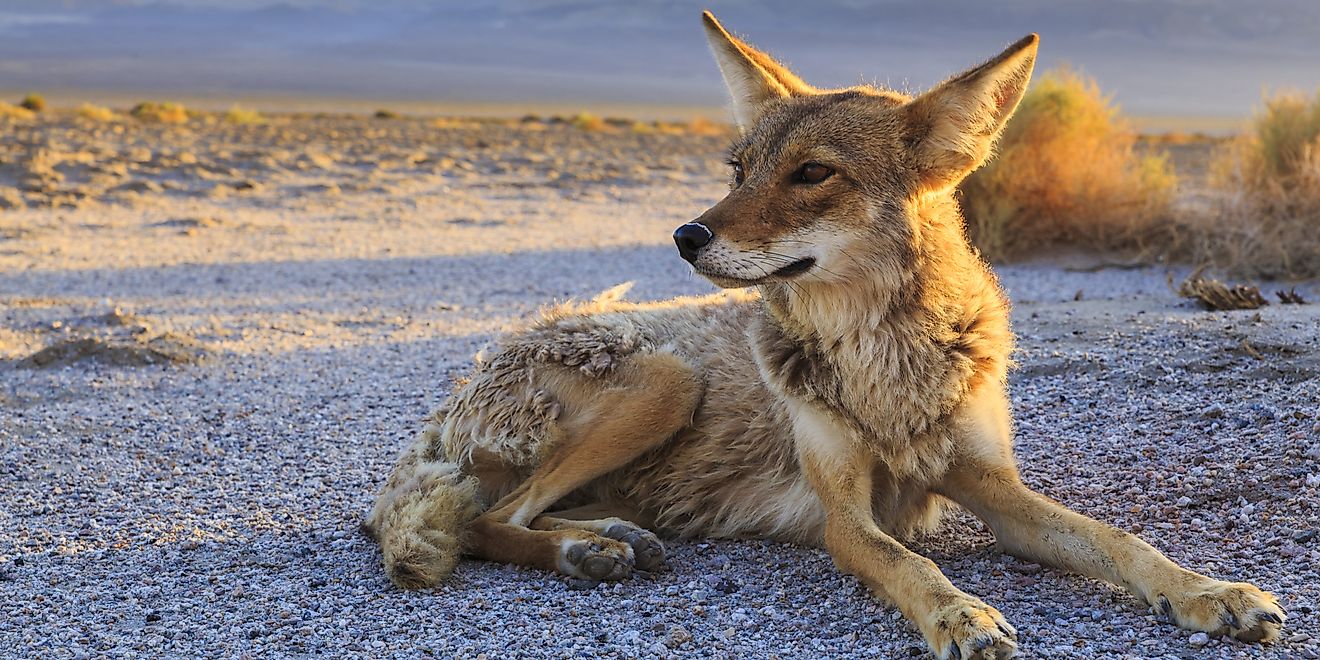 Despite the hot and dry climate, the Death Valley includes a rich diversity of animal and plant life. The species inhabiting this harsh environment include hawks, wild burros, coyotes, mountain lions, horned lizards, scorpions, bighorn sheep, and bobcats. The region also includes numerous types of trees including the juniper, pine, cottonwood, and willow. Perhaps one of the most notable trees in the Death Valley is the joshua tree, which grows in clumps and can reach a height of three to 15 feet with leaves measuring 14 to 20 inches in length. It is estimated that Death Valley is also home to about a thousand species of plants. Some forms of vegetation include the beaver-tailed cactus, butterfly bush, coyote (or Indian) tobacco, ground cherry, and hooker's evening primrose.
1. Environmental Threats and Territorial Disputes
Death Valley faces significant environmental threats. Some issues such as erosion have natural causes while others like deterioration due to pollution are man-made. The desert has also suffered long term irreversible damage as a result of the once booming mining industry. Among the issues which have put the area at risk include the introduction of non-native or invasive plants which often thrive at the expense of existing vegetation. Death Valley has also suffered environmental damage due to the harmful effects of air and light pollution. The air quality in the desert has been affected by pollutants such as sulfates and nitrates carried into the area from industrial plants and big cities by way of wind currents. Light pollution in Death Valley is largely the result of the glow of neon lights which originates from the city of Las Vegas.