Monarchy Countries – Which Country Has a Monarchy?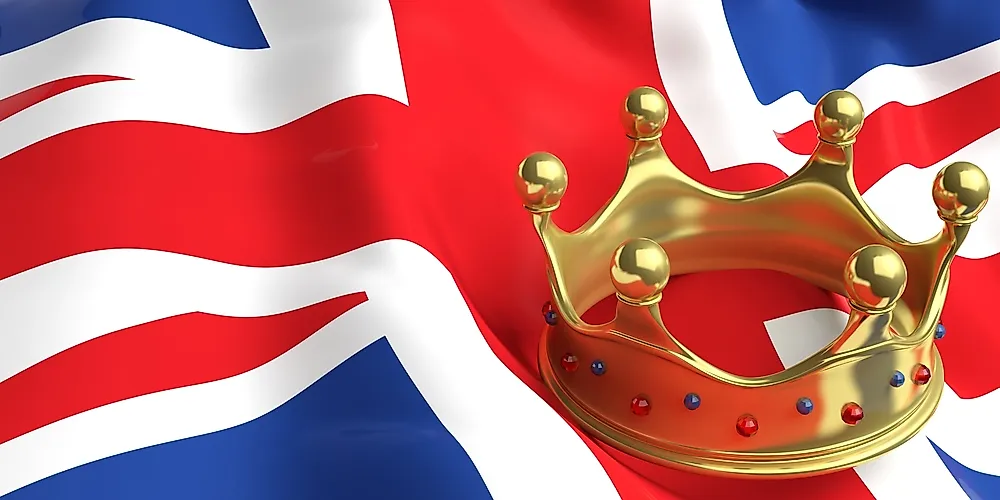 What Is A Monarchy?
A monarchy is a kind of government where the leader of a group, usually a family, inherits leadership by birth and rules a state or a polity for the entirety of his/her life or until abdication. The leader who is at the head of the monarchy is called a monarch. In some cases, monarchs are all powerful, that is autocratic, while in some cases they may be ceremonial in that they have no power or have limited power. In the case the monarch is a figurehead, then power is usually wielded and exercised by a legislature or an executive cabinet. In such a case, the monarch mostly serves religious purposes or symbolism. At times, a regent may be the one ruling in case the current monarch is an infant, unavailable, or is incapable of ruling. In some unique instances, a state may have two monarchs ruling at the same time, such as in Andorra. Such a case is known as a coregency.
Monarchs have different titles as defined by tradition and constitutions. In English, for instance, a monarch is called a king, queen, princess, emperor, and empress. Non-English speaking polities will address their monarch according to their languages. In some occasions, Roman numerals are used to make a distinction between rulers who share the same name. For example, King James I (read King James the first) and King James II (read King James the second).
Traditionally, most cultures transfer monarchial power through blood relations, usually the first son or daughter. In case a son or daughter is unavailable, then the power goes to the closest blood relation. In other situations, the son of the monarch may be overlooked, and the monarch's brother becomes the ruler. While some monarchies rely on inheriting leadership, others rely on an elective process.
Monarchies Around the World
One of the popular monarchs is Her Majesty Queen Elizabeth II of United Kingdom of Great Britain and Northern Ireland. Aside from being the monarch of the UK, her majesty is also the Monarch of several other Commonwealth realms. The realms include Saint Vincent and the Grenadines, Tuvalu, The Bahamas, Papua New Guinea, Belize, Barbados, Canada, Antigua and Barbuda, Federation of Saint Kitts and Nevis, Australia, Jamaica, Grenada, Saint Lucia, Solomon Islands, and New Zealand. All these states are governed constitutionally with hereditary succession.
The Principality of Andorra is a coregency headed by HE Co-Prince Emmanuel Macron (also the President of France and HE Co-Prince Archbishop Joan Enric. Constitutional governance prevails with the form of succession being ex officio.
Other monarchies are Bahrain, Belgium, Bhutan, Darussalam, Cambodia, Denmark, Jordan, Kuwait, Lesotho, Principality of Liechtenstein, Grand Duchy of Luxembourg, Malaysia, Principality of Monaco, Morocco, Netherlands, Norway, Oman, Qatar, Saudi Arabia, Spain, Swaziland, Sweden, Thailand, Tonga, UAE, and Vatican City State.
All the monarchies are constitutional except Bahrain (mixed governance), Darussalam (absolute), Oman (absolute), Qatar (mixed), Saudi Arabia (absolute theocracy), Swaziland (absolute), UAE (mixed), and Vatican (absolute theocracy). Elective succession is observed in the Vatican and Malaysia. A mixture of hereditary is practiced in Cambodia, Jordan, Kuwait, Lesotho, Saudi Arabia, Swaziland, and the UAE.
Countries with a Monarchy
| Rank | Countries with a Monarchy |
| --- | --- |
| 1 | Andora |
| 2 | Antigua and Barbuda |
| 3 | Australia |
| 4 | Bahamas |
| 5 | Bahrain |
| 6 | Barbados |
| 7 | Belgium |
| 8 | Belize |
| 9 | Bhutan |
| 10 | Brunei |
| 11 | Cambodia |
| 12 | Canada |
| 13 | Denmark |
| 14 | Grenada |
| 15 | Jamaica |
| 16 | Japan |
| 17 | Jordan |
| 18 | Kuwait |
| 19 | Lesotho |
| 20 | Liechtenstein |
| 21 | Luxembourg |
| 22 | Malaysia |
| 23 | Monaco |
| 24 | Morocco |
| 25 | Netherlands |
| 26 | New Zealand |
| 27 | Norway |
| 28 | Oman |
| 29 | Papua New Guinea |
| 30 | Qatar |
| 31 | Saint Kitts and Nevis |
| 32 | Saint Lucia |
| 33 | Saint Vincent and the Grenadines |
| 34 | Saudi Arabia |
| 35 | Solomon Islands |
| 36 | Spain |
| 37 | Swaziland |
| 38 | Sweden |
| 39 | Thailand |
| 40 | Tonga |
| 41 | Tuvalu |
| 42 | United Arab Emirates |
| 43 | United Kingdom of Great Britain and Northern Ireland |
| 44 | Vatican City |