Economics
Countries Requiring The Least Paperwork To Import Goods
Several nations with world-leading economies require 3 or fewer documents to import goods into their countries' borders.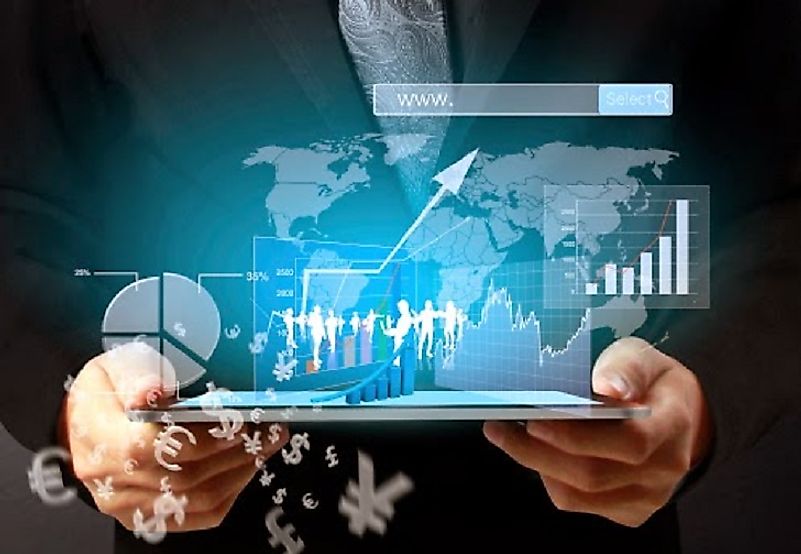 Import and export trade dynamics are an essential aspect of economies as a whole because they create interdependence and mutual understanding between countries. When importing goods out of a country, the right paperwork is a requirement. Inaccurate paperwork or missing details will lead to delays of goods reaching the market, extra cost or the deal might not take place at all. An importer needs to understand the type of paperwork required by a country on all imports whether he is using freight forward or agents. Different countries have different import paperwork, but the universal paperwork spells out where the goods will be delivered, who to handle custom procedures and the details of the person receiving the import goods. Most developed countries have very minimum paperwork while developing countries are still struggling with the bulk of paperwork when importing goods and services. Some of the countries requiring the least paperwork to import goods are looked at below.

France
France's required number of documents to receive imports was measured at two in 2014 by the World Bank. It takes a maximum of only 11 days to import goods into France. Import paperwork is only done once the goods arrive in France. One of the most important documents needed is the certificate of conformity to ascertain that the goods comply with the technical standards of the country. Tariff payment document is also a common document necessary for clearance at the port. The little import paperwork in France is facilitated by the customs department to consolidate paperwork into a single portal to achieve a 100% paper free import process for efficiency in export. The little import paperwork has significantly reduced import delays in France.
Ireland
Importing goods into Ireland has been simplified by the customs department reducing their import receiving time hours significantly. Customs entry formalities are completed by the importer through the electronic data transfer of a single administrative document (SAD) declaration. Importers use Automated Entry Processing (AEP) to clear goods and pay any charges required by the customs. The digitization of the port activities has reduced paperwork significantly when clearing imports into the country. According to World Bank, Ireland has reduced paperwork to only two documents when clearing imports into the country. These documents are import license authorizing the importer to receive goods and a commercial invoice indicating the value of goods and the tariffs paid.
Hong Kong
Hong Kong requires that anyone importing goods into the country should make an accurate and complete declaration of doing so within 14 days of importation. Import documentation depends on the goods arriving into the country. Some of the most important paperwork in Hong Kong include financial documents, commercial documents, and transport document. Similar to Ireland, Hong Kong has also digitized most of its port activities eliminating paperwork significantly. Hong Kong has reduced paperwork to only three documents required for import clearing according to the World Bank. These documents include quotation documents, commercial invoice, and packaging list.
Making Import Processes Even More Efficient
The information and computer technology (ICT) sectors in many developed countries are working with customs departments to reduce the amount of paperwork involved in importation. A great deal of paperwork only duplicates information and are unnecessary in the importation process. With little paperwork, it is possible to monitor the movement of goods from the country of origin into the importing country. Lesser paperwork also opens up a country to a better market for imports.
Countries Requiring The Least Paperwork To Import Goods
| Rank | Country | Required Number of Documents to Import Goods |
| --- | --- | --- |
| 1 | France | 2 |
| 2 | Ireland | 2 |
| 3 | Hong Kong | 3 |
| 4 | Panama | 3 |
| 5 | Italy | 3 |
| 6 | Canada | 3 |
| 7 | South Korea | 3 |
| 8 | Singapore | 3 |
| 9 | Sweden | 3 |
| 10 | Denmark | 3 |
About the Author
Benjamin Elisha Sawe holds a Bachelor of Arts in Economics and Statistics and an MBA in Strategic Management. He is a frequent World Atlas contributor. 
This page was last updated on April 25, 2017.
Citations
Your MLA Citation
Your APA Citation
Your Chicago Citation
Your Harvard Citation
Remember to italicize the title of this article in your Harvard citation.