Countries Most Accepting of Gay Marriage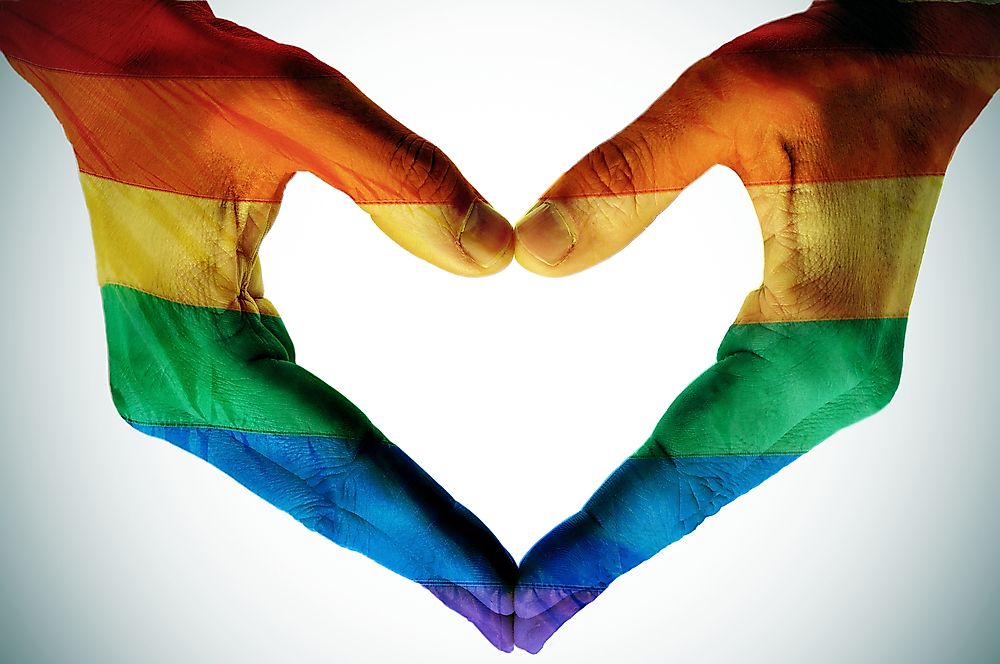 Gay marriage remains a controversial matter in some regions of the world. The Netherlands was the first nation to institute a law recognizing the marriage between same-sex couples. Other countries followed suit, most of which are in Europe. Polls show that support for the legal recognition of gay marriage is increasing in Europe, the Americas, and Australia. Taiwan recently made history as the first Asian country to recognize gay marriage. Different opinion polls rank the following countries as the most accepting of gay marriages:
Countries Most Accepting of Gay Marriage
Europe
Numerous countries in Europe have legalized gay marriage. 90% of Sweden's population supports gay marriage. Sweden became the seventh state to provide legally for same-sex marriage on May 1, 2009. About 87% of both the population in Denmark and Iceland is for gay marriage. Since 1989 in Denmark, same-sex couples could get a registered partnership. The nation adopted gay marriage laws on June 7, 2012. Germany recognized registered same-sex partnerships on August 1, 2001, but all marriage rights are yet to be granted to gay couples. Norway has 78% of its population in support of gay marriage. Norway was the sixth nation to legalize gay marriage on January 1, 2009. Belgium made history as the second nation to legalize gay marriage on June 1, 2003, and 77% of its population is for same-sex marriage. On May 15, 2015, Luxembourg became the first of the EU member states to have a prime minister in a gay marriage. 75% of Luxembourg's population supports same-sex marriage. 69% of Switzerland's population supports gay marriages. The Christian Democratic People's Party of Switzerland has been at the forefront to oppose gay marriage in the country. France has 67% of its population for gay marriage. Other European countries with significant population supporting gay marriage are Finland (66); Czech Republic (65); Malta (65); Netherlands (64); Ireland (64); Spain (64); Italy (56); UK (56); Austria (55); Portugal (53).
Americas
In Uruguay, gay marriage is supported by 70.6% of the population. Same-sex couples acquired marriage rights in a law passed by the President of Uruguay on May 3, 2013. The 2005 Civil Marriage Act of Canada recognized same-sex marriages. 70% of the Canadian population supports gay marriage. Same-sex marriage in Mexico is supported by 69% of the nation's population. However, not all states in the country recognize gay marriages. In the US, 64% of the population is in favor of gay marriages. Same-sex marriage is legally carried out in all of the US States, and in Washington D.C. 64% of the population of Chile supports gay marriage. A bill approved by the Argentine Senate on July 15, 2010, granted marriage rights to gay couples. Gay marriage has the support of 59% of Argentina's population.
Australia and New Zealand
Although 69% of the Australian population supports gay marriage, it is yet to be legally recognized on a federal level. Gay couples can, however, acquire registered domestic partnerships or Civil Unions in different territories. Gay marriage has been legal in New Zealand since August 19, 2013. The law is only enforceable in New Zealand proper as well as the Ross Dependency in Antarctica. The rest of New Zealand's territories including Tokelau and Cook Islands do not recognize same-sex marriages.
Asia Opening up to gay unions
Thailand has 59% of its population in favor of same-sex marriage. While gay couples cannot legally wed in Thailand, they are largely and publicly tolerated particularly in urban metropolises. 54% of the Taiwanese population supports gay marriage. Two gay marriage bills were tabled before the Legislative Yuan in October 2016 which triggered a wave of protests both in opposition and those in support. The Constitutional Court of Taiwan granted marriage rights to gay couples on May 24, 2017. 49% of Israel's population support gay marriage. While same-sex marriage is illegal in the country, the state has registered gay marriages performed abroad starting in 2006.
Countries Most Accepting of Gay Marriage
| Rank | Country | Percentage of Population in Favor of Gay Marriage |
| --- | --- | --- |
| 1 | Sweden | 90 |
| 2 | Denmark | 87 |
| 3 | Iceland | 87 |
| 4 | Germany | 83 |
| 5 | Norway | 78 |
| 6 | Belgium | 77 |
| 7 | Luxembourg | 75 |
| 8 | Uruguay | 70.6 |
| 9 | Canada | 70 |
| 10 | Australia | 69 |
| 11 | Mexico | 69 |
| 12 | Switzerland | 69 |
| 13 | France | 67 |
| 14 | Finland | 66 |
| 15 | Czech Republic | 65 |
| 16 | Malta | 65 |
| 17 | United States | 64 |
| 18 | Chile | 64 |
| 19 | Netherlands | 64 |
| 20 | Ireland | 64 |
| 21 | Spain | 64 |
| 22 | Thailand | 59 |
| 23 | Argentina | 59 |
| 24 | New Zealand | 57 |
| 25 | Italy | 56 |
| 26 | United Kingdom | 56 |
| 27 | Austria | 55 |
| 28 | Taiwan | 54 |
| 29 | Portugal | 53 |
| 30 | Israel | 49 |