Cities With The Most Expensive Hotel Rooms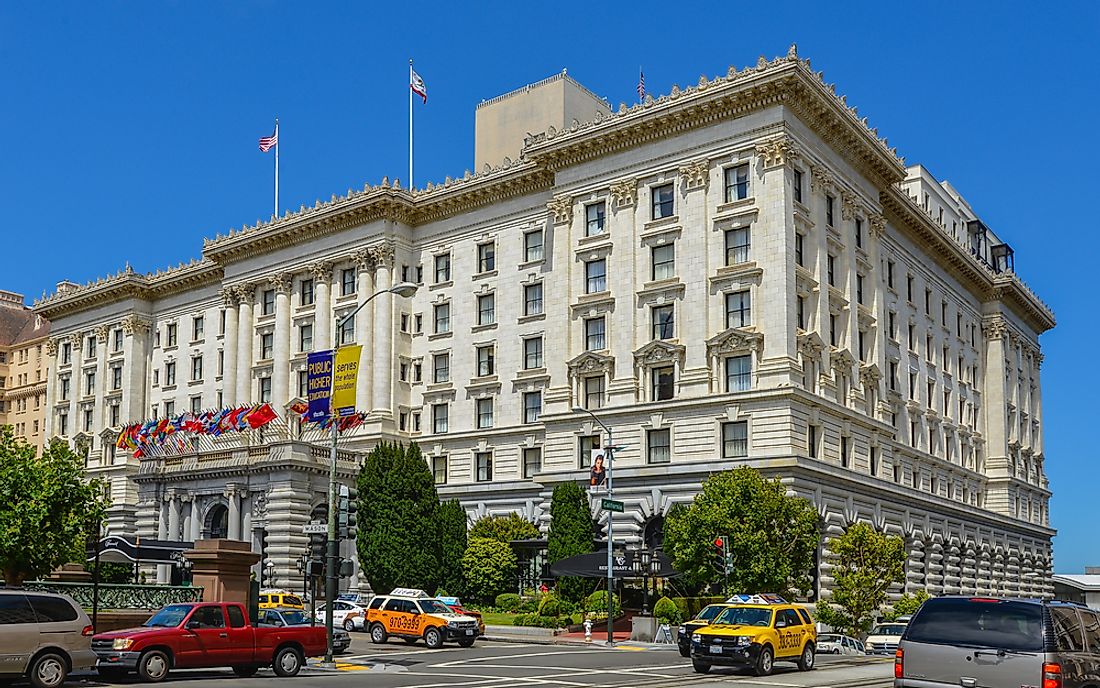 Hotels are an important part of both personal vacation plans and work-related travel. In some cities it's easy to find an affordable hotel. In other cities, however, hotel prices are extremely expensive and continue to rise. These rising rates are due to a number of influential factors like local real estate prices, nearby job growth, competition, and population increases. This article takes a look at Bloomberg's list of cities with the priciest hotels around the world.
San Francisco, United States
The priciest hotels in the world are located in San Francisco in the U.S. state of California. Here the average price for a one-night hotel stay is $397. This represents an 88.2% increase over 2014 prices. This significant price increase was the biggest of the global lodging market. It was motivated by an economic boom in the technology industry which increased work travel among the millennial generation. This type of traveler prefers staying in urban areas, rather than more affordable suburbs. The increased demand has allowed hotels to increase their prices.
Geneva, Switzerland
In the second place position for the city with world's most expensive hotel stays is Geneva, Switzerland. The average price for one night in this city is $292. When considering only luxury hotels, Geneva is the number 1 most expensive hotel. The lodging in this city tends to cater toward five-star clientele, offering spas, and golf courses. The average for a one-night luxury hotel stay is $622 per night, 1.3% more than in 2014. This price is what pushes the national average up.
Milan, Italy
In one of the most important fashion capitals in the world, hotels cost travelers an average of $271 per night. In Milan, lodging costs have been steadily increasing. This city comes in number 3 in terms of biggest price jump with a 46.9% increase over 2014 hotel rates. As seen in Geneva, luxury hotels have driven up the prices here.
Dubai, United Arab Emirates
Dubai has topped lists as one of the most expensive places in the world for several goods and services, hotel accommodations being among them. This city is also known for its state-of-the-art architecture and as one of the most multicultural cities in the world. Here, airlines, restaurants, and hotels are often cited as pricier than in any other city. Accommodations for one night in this city will set travelers back around $255. This represents a 6.4% increase over 2014 prices.
Zurich, Switzerland
Another city in Switzerland once again makes the list of those having some of the priciest hotels in the world. In Zurich, a one-night stay averages around $251. Prices here have remained relatively stable, however, increasing only .6% since 2014. Switzerland, in general, is often considered one of the most expensive countries in the world for travel with its higher-than-average prices. Some experts claim these high prices are due to higher-than-average labor and service wages.
Tel Aviv, Israel
Traveling to Tel Aviv, Israel comes with a price tag of around $241 per night for a room alone. This expensive price represents an 8.3% increase over the average 2014 price. Political instability in this country has driven tourism numbers down, which would normally lead to reduced lodging costs. However, this is not the case here. The lodging market in Israel is controlled by a small number of large corporations. This keeps the cost of opening a new hotel prohibitive to smaller businesses. Without the extra competition, the existing hotels are able to charge higher prices.
A complete list of the 20 cities with the priciest average hotel stays in the world can be found below.
Cities With The Priciest Hotels In The World
| Rank | City | Country | Average Hotel Cost (in USD) Per Night |
| --- | --- | --- | --- |
| 1 | San Francisco | United States | 397 |
| 2 | Geneva | Switzerland | 292 |
| 3 | Milan | Italy | 271 |
| 4 | Dubai | United Arab Emirates | 255 |
| 5 | Zurich | Switzerland | 251 |
| 6 | Tel Aviv | Israel | 241 |
| 7 | Chicago | United States | 240 |
| 8 | Miami | United States | 240 |
| 9 | Los Angeles | United States | 237 |
| 10 | Hong Kong | China | 236 |
| 11 | London | United Kingdom | 227 |
| 12 | Doha | Qatar | 223 |
| 13 | Edinburgh | Scotland | 221 |
| 14 | Jerusalem | Israel | 210 |
| 15 | Rio de Janeiro | Brazil | 206 |
| 16 | New York | United States | 202 |
| 17 | Riyadh | Saudi Arabia | 201 |
| 18 | Tokyo | Japan | 198 |
| 19 | Abu Dhabi | United Arab Emirates | 195 |
| 20 | Sydney | Australia | 193 |