Bridges Park, Ireland - Unique Places Around the World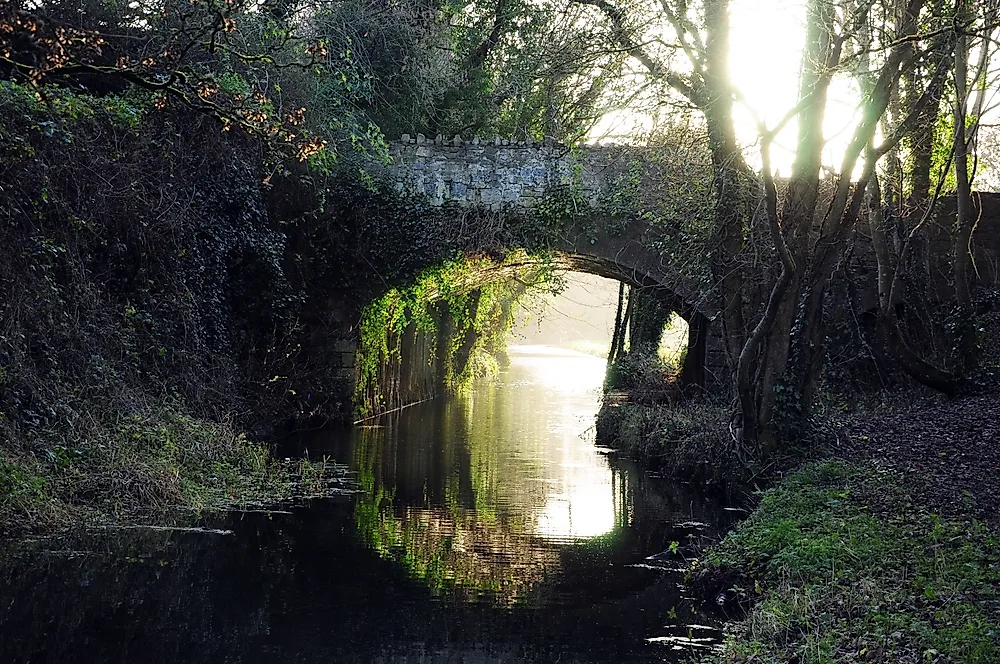 Bridges Park is located in Dollardstown, County Meath, Ireland. The draw here is actually a combination of the scenic walk there that takes tourists from Navan to Slane along the River Boyne, with several outdoor activities to be found along the way and nearby. The ultimate of these destinations is the Stackallen Bridge. The name Bridges Park is not to be found on the Internet, because the name itself is actually a misnomer for the Boyne Ramparts Walk. All routes are off-road, and the best time to for activity here is in the summer months. There are car parking lots available for those who wish to drive to the start of each leg of the walk.
4. Tourism Activities Available in Bridges Park
This destination offers the tourist beautiful scenery and outdoor activities. The area attracts many tourists and locals, especially in the summer months. County Meath, where the Boyne Ramparts Walk is located, has other unique destinations for its tourists to visit as well. There are ancient castles, art centers, parklands, and battle sites on the Oldbridge Estate to see to see, just to name a few. Arts and crafts are also part of the County Meath experience. Getting to County Meath to partake in the Boyne Ramparts Walk is easy. The Dublin International Airport is just a 30-minute drive away from the area, which can also be accessed by ferry from Belfast, Dublin, or Dun Laoghaire. A Dublin train service also has a stop at nearby Drogheda and Dunboyne.
3. What is Unique About Bridges Park in Ireland?
The Boyne Ramparts Walk is an eight-kilometer scenic walk that is also available for enjoyment as a guided summer tour on foot. It features an easy to medium level of difficulty in terms of how challenging the trek is to complete. An active outdoor tourist can jog, walk, run, or cycle the length of this picturesque place. There's also kayaking and canoeing opportunities on the adjacently coursing Boyne River. The Stackallen Bridge (built circa 1840-1850) is also a major attraction in the area. The people here are used to tourists, and always have a warm Irish welcome for its visitors. Those interested in culture have an advantage in that the location is adjacent to several historically important heritage sites. As an added plus, tourists can experience unique tree-climbing activities in the summer.
2. What Kind of Wildlife Lives in Bridges Park?
Besides the main path, there's also the 30-minute Littlewood Forest Walk, which encompasses a 70-acre forest that features many evergreen conifers, as well as broad-leafed trees and plants. About 100 species of plants thrive in the forest's area, and that count includes bluebells, primroses, sanicles, saxifrages, and wood sorrels. There is also the rare Helleborines orchid to be seen there, among many other unique varieties of flora. Among the fauna in the forest are red deer, wood mice, grey squirrels, pine martens, insects, and bats. Birds, such as buzzards, goldfinches, and ravens, also thrive here, especially among the many conifer trees. On the other hand, County Meath has oak, ash, and yew trees to complement its conifers.
1. What Are the Current Threats Facing Bridges Park?
The Boyne Ramparts Walk, and County Meath as a whole, like most other places, have their own inherent risks and dangers. Visitors there should remain aware of their surroundings to stay safe from environmental threats to their security. Conversely, tourists should observe County rules to minimize their environmental impact to the ecological community that thrives there. With such rules in place, the county's Eco Tourism Council has made significant improvements, reducing human impacts on energy use, fostering recycling, having efficient water usage, and reducing impacts on local wildlife. Further, the washing down of canoes and kayaks is crucial when using them in different lakes, seas, and rivers, as it helps to avoid the spread of bacteria or viruses. A 'Leave No Trace' policy has also been implemented to reduce impacts.