Benjamin Harrison, 23rd U.S. President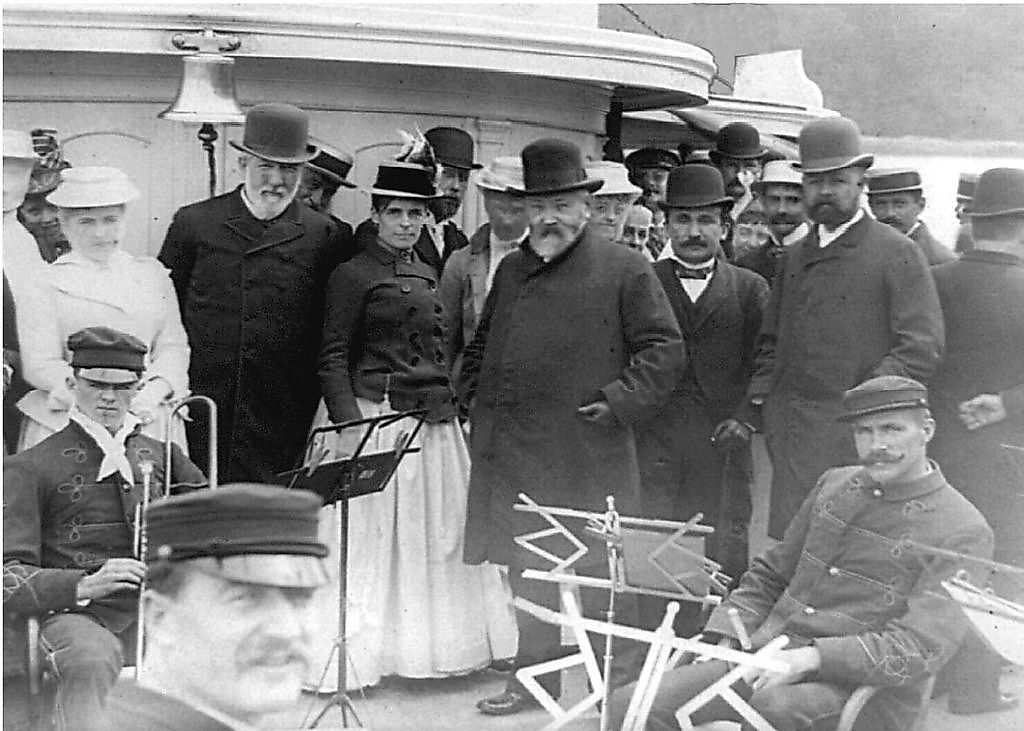 Personal Life
Former President Benjamin Harrison was born in Ohio on August 20, 1833. He grew up with seven siblings on his family farm. His path into politics was something of a family career as his great-grandfather, Benjamin Harrison V, had been the governor of Virginia and signed the Declaration of Independence. His grandfather, William Henry Harrison, was also in politics and served as the 9th president of the US for one month, he died of pneumonia while in office. His parents placed importance on his education, and he later graduated from Miami University of Ohio in 1852. He married Caroline Lavinia Scott the following year.
Early Career
He became a legal apprentice in Cincinnati and with that knowledge passed the Indiana bar exam. In 1854, he opened his law firm after having worked as a Federal court crier and attorney in a different law office. He founded a University Club, gentleman's club, and the Phi Delta Theta alumni club (one of his college fraternities). Harrison and his wife became active members of the First Presbyterian Church. He joined the Republican party which at that time was formed in opposition to slavery and support of the westward settlement. In 1860, he became the reporter for the Indiana Supreme Court until he enlisted in the military to fight in the Civil War.
Civil War
Benjamin Harrison joined the Northern forces as a lieutenant in the 70th Indiana Volunteer Infantry Regiment, which he had helped to recruit and form. On August 12, 1862, the group left for Louisville, Kentucky where they protected the railroads in both Kentucky and Tennessee for the next two years. The regiment moved to Georgia in 1864 after joining the Atlanta Campaign and began fighting in active battles. Harrison received a promotion to commander, and he victoriously managed his troops in numerous battles. Then President Lincoln recognized his effectiveness with another promotion and in 1865, Harrison became Brevet Brigadier General. He fought and led forces until the end of the war.
Political Career
Harrison returned to Indiana and took up his law practice and political involvement once again. He ran for and lost the Republican nomination for governor in 1872. In 1876, he won the nomination but lost the election. He continued running for public offices and in 1881 was elected US Senator. For six years he served as senator, fighting for land rights of settlers and Native Americans against the railroad expansion and promoting pensions for Civil War veterans. He so strongly believed in racial inclusion policies that he openly disagreed with the Republican party's support of the 1882 Chinese Exclusion Act, which was written to oppose and prohibit Chinese immigration to the US. The act passed without his vote. In 1887, Harrison was replaced as the senator by a Democrat. The next year, he was the Republican nominee for president. He ran against Grover Cleveland's campaign for a second term, lost the popular vote, and won by electoral votes.
Presidency
Benjamin Harrison was sworn into the Presidency on March 4, 1889, and became the 23rd President of the US. He increased peacetime spending and appropriated funds to expand the Navy, to improve internal conditions, and to subsidize steamship companies. He also supported the McKinley Tariff Act, which raised import duties in an attempt to protect domestic industries from foreign competition. He was also the first president to make an attempt to federally regulate trusts to protect businesses from illegal monopolies by signing the Sherman Anti-Trust Act.
Re-election efforts in 1892 proved unsuccessful. The public moved against the Republican Party, labor strikes dotted the nation, and a new political party was formed. During his second campaign, his wife was dying of tuberculosis, a fact that motivated less harsh campaign efforts on both his part and that of Grover Cleveland. Caroline died in October, and two weeks later, Benjamin Harrison lost the election.
Benjamin Harrison, 23rd U.S. President
| Party Affiliation | Republican |
| --- | --- |
| Birthplace | North Bend, Ohio |
| Date of Birth | August 20th, 1833 |
| Date of Death | March 13th, 1901 |
| Start of Term | March 4th, 1889 |
| End of Term | March 4th, 1893 |
| Vice President | Levi Morton |
| Major Conflicts Involved In | U.S. Interventions in the Aleutian Islands and Chile; Change of Power in Hawaii |
| Preceded by | Grover Cleveland |
| Succeeded by | Grover Cleveland |
| First Lady | Caroline Scott Harrison |