Bedrich Smetana - Famous Composers in History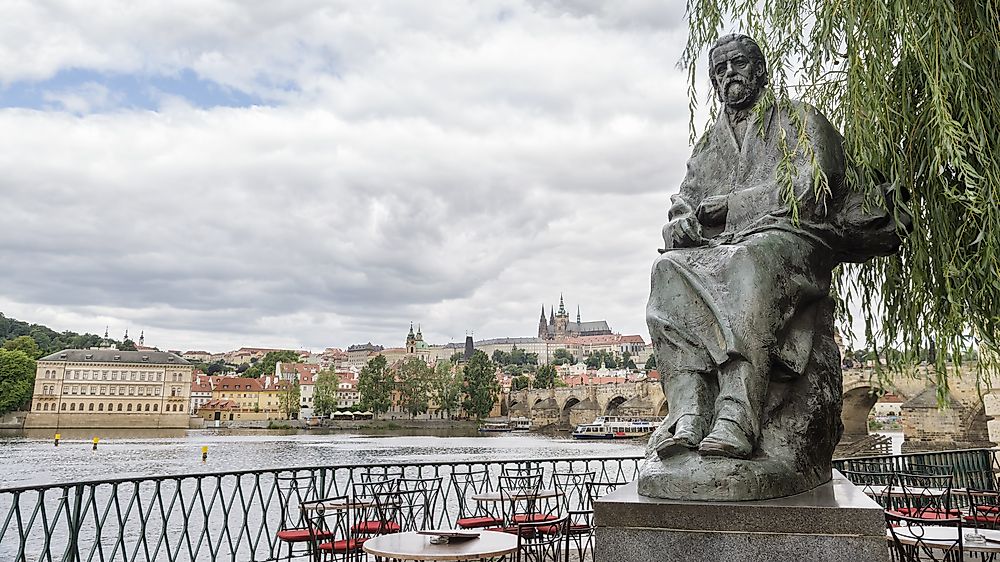 Bedrich Smetana was a gifted composer who pioneered the creation of a musical style which was identified with independence aspirations of the Czech people. At home, he is regarded as the father of Czech-music and internationally he is known for his best works in symphony and opera. Smetana did his first public performance when he was just six years old.
Early Life
Smetana, the first son and third child of Frantisek Smetana and his third wife Lynkova, was born on March 2, 1824, in Litomysl, east Prague. Frantisek was a businessman who made his wealth supplying clothes to the French soldiers and also managed various breweries. Although uneducated, young Smetana was a naturally gifted musician who played in a string quartet and his father introduced him to music at an early age. Smetana attended a local elementary school and the gymnasium where he learned how to play the piano and violin.
In 1835, his father retired to a farm in south-eastern parts of Bohemia, and due to lack of musical schools in Bohemia, his father sent him to a gymnasium in Jihlava. Smetana got homesick and was unable to learn therefore his father transferred him to the Premonstratensian School. In 1839, Smetana arrived in Prague and enrolled at an academic grammar school under Jungmann Josef, a linguist and a poet, who was one of the leaders of the Czech National Revival Movement. However, his early life in Prague ended when his father learned of him missing classes. His father sent him to Plzen in 1840, where his older cousin supervised his learning until he finished studies in 1843. After completing school, he relocated to Prague where he met Proksch who taught him music theory and composition. To earn some cash, he started working as a music teacher for count Thun's family.
Career
Smetana resigned from Count Thun in June 1847 and went on a western Bohemia tour hoping to establish himself as a concert pianist. His tour was poorly supported; therefore he abandoned it and returned to the capital where he worked as a private tutor and as an accompanist in numerous chamber concerts. For a brief period in 1848, Smetana was a revolutionary during the war between Austria and Czech. In 1848, he sent Franz Liszt his new piano work and asked him for a loan to open a music school. Although he did not get help from Liszt, he managed to open a school in August 1848.
He became the court's pianist in Ferdinand's court in the Prague castle in 1850. Smetana continued teaching at his piano institute while composing numerous works including a famous symphony which was rejected by the imperial court. He later hired an orchestra and performed the symphony on February 26, 1855, which was a financial loss.After failing to succeed in Prague, he relocated to Gothenburg where he started a music school and became the musical conductor of the classical choral choir of Gothenburg society.
On March 1863, he was appointed the president of the Umelecka Beseda, a Czech artist's society and by 1864 he became the music critic of the local newspaper Narodni Listy. On January 5, 1866, Smetana won the Herrach's opera competition, and this helped establish him as an opera maestro. He finally managed to get his dream job as the principal conductor of the Prague provisional theater in September 1866
Major Contributions
Before departing for Gothenburg, he had done the E-flat polka, G-minor Sonatra, and the six original piano pieces which he dedicated to Liszt. He later did three more piano work which included dreams, a dedication to his students and two dance cycles. He did numerous opera work including the Bartered Bride, Dalibor, and the Two Widows, among others. After becoming deaf, Smetana completed six symphonic poems.
Challenges
From 1854 to 1856, Smetana lost three daughters (Gabriela, Bedriska, and Katerina) to diseases and his wife was diagnosed with tuberculosis and later died in 1859. Smetana became deaf in 1874, and this resulted in him resigning from his job at the Provisional Theater. For a period of time, he also experienced hallucinations, insomnia, depression, cramp, and loss of speech.
Death And Legacy
Since his family could no longer nurse him, they sent him to the Katerinky Lunatic asylum where he died on May 12, 1884. Although the hospital said that senile dementia caused his death, his family believed that syphilis caused his mental and physical decline. Smetana was a gifted composer who was known for his great symphonies and operas which portrayed the landscape, history, and legends of the Czech. His musical style was closely associated with the country's independence aspirations; therefore he is considered the Father of Czech music.
Bedrich Smetana - Famous Composers in History
| Rank | People in History |
| --- | --- |
| 1 | Early Life |
| 2 | Career |
| 3 | Major Contributions |
| 4 | Challenges |
| 5 | Death and Legacy |