American Civilians Arrested And Held By North Korea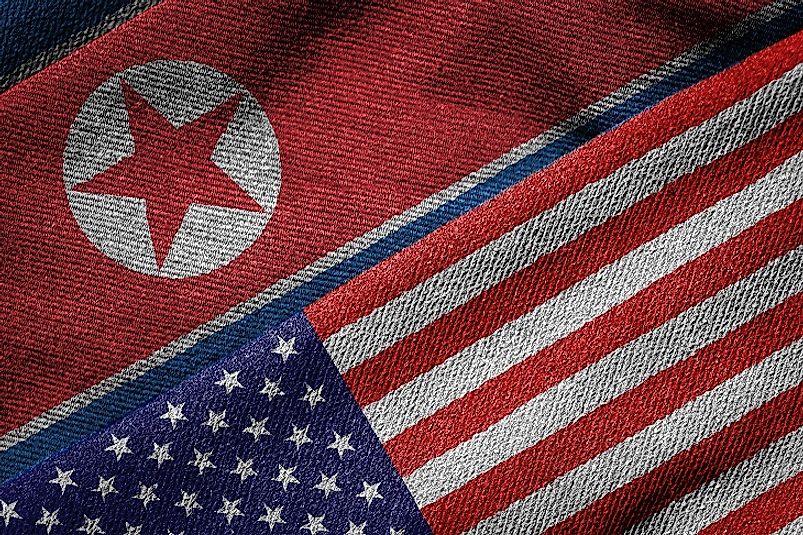 Over the last 20 years the totalitarian North Korean regime has arrested several American civilians on flimsy or trumped charges the regime has deemed as subversive. Most of these have been released, yet others are still being held there as negotiations for their release still go on.
This is listing of some of the American that have been or still detained in North Korea
Evan Carl Hunziker (August 24th, 1996)
Evan Carl Hunziker was an American detained in North Korea on espionage charges for three months in 1996. On August 24th, 1996, Hunziker was arrested in North Korea after swimming through the Yalu River from China naked. The North Korean farmers who found him doing so handed him over to the authorities. Hunziker claimed he had swum into North Korea to preach the gospel, as he had been a missionary in China. US diplomat Bill Richardson helped secure his release on the 27th of November, 1996, after negotiating with top North Korean authorities. Hunziker's family also had to pay $5,000 to the regime for his "hotel charges." Shortly thereafter, Hunziker committed suicide on December 18th, 1996 when he was only 26 years old.
Laura G. Ling and Euna Lee (March 17th, 2009)
Laura G. Ling and Euna Lee are American journalists and documentary filmmakers who were arrested on March 17th, 2009 by North Korean soldiers. The two were arrested while filming a documentary along the North Korean-Chinese border. Ling and Lee were then charged with entering the country illegally, and sentenced to 12 years of hard labor in one of North Korea prison labor camps. After a protracted media campaign in the US, Ling and Lee's plight was highlighted, and campaigns to have both released ensued. After 5 months, they were released after a pardon by then North Korean leader Kim Jong Il. Former US president Bill Clinton negotiated their release, and flew with both of them from Pyongyang to the US on his private plane on August 4th, 2009. North Korean media reported Clinton had apologized for their actions.
Robert Park (December 25th, 2009)
Born in 1981, Robert Park is an American Christian minister and human rights activist who was detained in North Korea for 43 days after his arrest on December 25th, 2009. Park crossed into North Korea from China through the frozen Tumen River, wearing no coat at the time. He yelled "South Korea and America love you" as he approached North Korea, and smashed a picture of Kim Jong Il. While on the shores of a North Korean village, near a political prisoner camp, he was arrested shortly thereafter, according to the Washington Post. Park's aim was to shed light on abuses of human rights in North Korea. From his account, he was tortured during his detention. The North Korean regime released him after reporting it had forgiven him. Since his release, he has attempted suicide, due to what medical experts attribute to the lingering effects of his detention.
Aijalon Mahli Gomes (January 25th, 2010)
Aijalon Mahli Gomes is a teacher and activist from Boston, Massachusetts, USA who was detained in North Korea on charges of entering the country illegally. According to the Washington Times, Gomes was arrested on January 25th, 2010, and released in August of 2010. The North Korean regime sentenced him to 8 years of hard labor with a fine of £460,000. His release was secured through the Swedish diplomats in Pyongyang, and former US president Jimmy Carter, who flew into North Korea to negotiate with top regime officials. The regime, as reported by former President Carter, had apologized for Gomes' action.
Eddie Yong Su Jun (November of 2010)
Eddie Yong Su Jun is a Korean-American businessman who was imprisoned in North Korea from November of 2010 until being released in May of 2011. Jun was detained on allegations of committing an unspecified crime against the regime, according to CNN. South Korean media had reported he was conducting missionary work at the time, which the atheistic North Korean regime views as a subversive activity, while he was there on a business trip. Jun was released when officials from the North Korean regime negotiated such with Robert King, a US envoy.
Kenneth Jun Ho Bae (November 3rd, 2012)
Kenneth Jun Ho Bae is a South Korean-American missionary who was imprisoned by North Korean for two years before his release in November of 2014. Bae was arrested on November 3rd, 2012 while leading a tour group during the first day of a five-day tour along the northeastern coast of North Korea. He was sentenced to 15 years of hard labor by the North Korean regime after Bae was on accused of smear campaigns, and encouraging North Korean citizens to bring down the government, even doing so through religious activities, according to CNN. His release was secured through negotiations conducted by James Clapper, the Director of National Intelligence, alongside the release of fellow American Matthew Miller.
Merrill Edward Newman (October 26th, 2013)
Merrill Edward Newman is an American war veteran and retired businessman. He was detained in North Korea for over a month after being accused of war crimes, held from October until early December of 2013 by the country's regime. Newman had visited the country as a tourist in October of 2013, according to the BBC, and was charged with hostile acts. He was detained in Yanggakdo Hotel in the nation's capital city, Pyongyang, after the regime discovered he had participated in the Korean War. Newman's release was negotiated through the Swedish consul in Pyongyang and US Embassy in Beijing. After handwriting a four page statement apologizing, Newman was released on "humanitarian grounds", according to the North Korean KCNA news agency.
Matthew Todd Miller (April 10th, 2014)
Matthew Todd Miller is an American born in 1989 who was detained in North Korea from April until November of 2014. In April of 2014, he traveled to the country as a tourist, damaged his visa on the flight, and attempted to seek asylum, according to the BBC. Miller did that to get arrested by the country's authorities, who sentenced him to 6 years of hard labor. His motivation to be arrested was to get to an experience in North Korea beyond the tours the government offers. Prior to his sentencing, he had been urged by the authorities to leave the country but refused. Through the intervention of James Clapper, the Director of National Intelligence, Miller, alongside Kenneth Bae, another detainee, was released.
Jeffrey Edward Fowle (May 4th, 2014)
Jeffrey E. Fowle is an American who was detained in North Korea for six months, from May of 2014 until October of 2014. Fowle, then 56 years old and a municipal worker, had entered the country on a tourist visa in April of 2014, and was arrested a month later on charges of leaving a Bible in a hotel when leaving the country, according to the New York Times. Experts on North Korean relations suspect Fowle had been imprisoned on charges of proselytizing in a country where religion is perceived as a threat. The North Korean regime reported Fowle had been released under Kim Jong Un's orders. His release, according to USA Today, was negotiated by Swedish officials, and even one diplomat had been allowed to visit Fowle while he was in captivity.
Kim Dong Chul (October of 2015)
Kim Dong Chul is a South Korean-born businessman and naturalized US citizen who lived in Fairfax, Virginia before being held as a prisoner in North Korea. Chul was born in August of 1953. Chul was arrested in October of 2015 for the alleged charges of spying for South Korea and spreading religious ideas. In an interview North Korean authorities allowed CNN to conduct in January of 2016, he tearfully confessed to those charges. However, it's still hard to ascertain whether Chul may have admitted to the allegations under duress. Chul told CNN he had moved to Yanji, a city near the Chinese-North Korean, border in 2001. From there, he served as president of a company involved in trade and hotel services. There are not any negotiation efforts known to have been made regarding Chul being released as of March of 2016.
Otto Frederick Warmbier (January 2nd, 2016)
Otto Frederick Warmbier is an American citizen, and University of Virginia student, who was born in December of 1994. He is currently living jailed in North Korea. Warmbier was arrested and sentenced to 15 years of hard labor for attempting to steal a propaganda poster from a hotel in January of 2016. During the sentencing, which was broadcast all around the world, CCTV footage was shown in court of Warmbier pulling the poster from the wall of Yanggakdo International Hotel, in a "staff only" area. In a televised public confession, Warmbier said that he had intended to take the poster to the US as a trophy to show to friends, which was considered a hostile and spying act by the North Korean regime. US veteran diplomat Bill Richardson has met with North Korean officials at the UN in New York to negotiate Warmbier's release.
Trends In American Arrests Rising
All but one of the detentions listed herein have come in the first 16 years of the new millennium. Indeed, there is an observable trend to be seen today that more Americans are heading into North Korea, and some doing so in a bid to get arrested. Their motives vary, as for some its to shed more light internationally into the ills the North Korean regime perpetrates, for other its to spread religious beliefs, and for others its just for the thrill. No matter the reason, excursions into North Korea by outsiders should not be viewed as something harmless and to be taken lightly. Hard labor and torture are real threats, and the psychological effects of such may linger for a lifetime.
Most Recent Civilians To Be Arrested In North Korea
| Rank | Name | Date Detained | Days in detention |
| --- | --- | --- | --- |
| 1 | Evan Hunziker | 24-Aug-96 | 95 |
| 2 | Kwang Duk Lee | 26-May-98 | 93 |
| 3 | Karen Jung-sook Han | 17-Jun-99 | 33 |
| 4 | Euna Lee | 17-Mar-09 | 140 |
| 5 | Laura Ling | 17-Mar-09 | 140 |
| 6 | Robert Park | 25-Dec-09 | 43 |
| 7 | Aijalon Gomes | 25-Jan-10 | 213 |
| 8 | Eddie Yong Su Jun | Nov-10 | ~208 |
| 9 | Kenneth Bae | 03-Nov-12 | 735 |
| 10 | Merrill Newman | 26-Oct-13 | 42 |
| 11 | Matthew Miller | 10-Apr-14 | 212 |
| 12 | Jeffrey Fowle | 04-May-14 | 170 |
| 13 | Arturo Pierre Martinez | 10-Nov-14 | ~40 |
| 14 | Sandra Suh | 08-Apr-15 | 0 |
| 15 | Kim Dong Chul | Oct-15 | 952 |
| 16 | Otto Warmbier | 02-Jan-16 | 529 |
| 17 | Kim Sang-duk (Tony Kim) | 21-Apr-17 | 384 |
| 18 | Kim Hak-song | 07-May-17 | 368 |
| 19 | Bruce Byron Lowrance | 16-Oct-18 | 31 |