8 Most Recognizable Buildings In Australia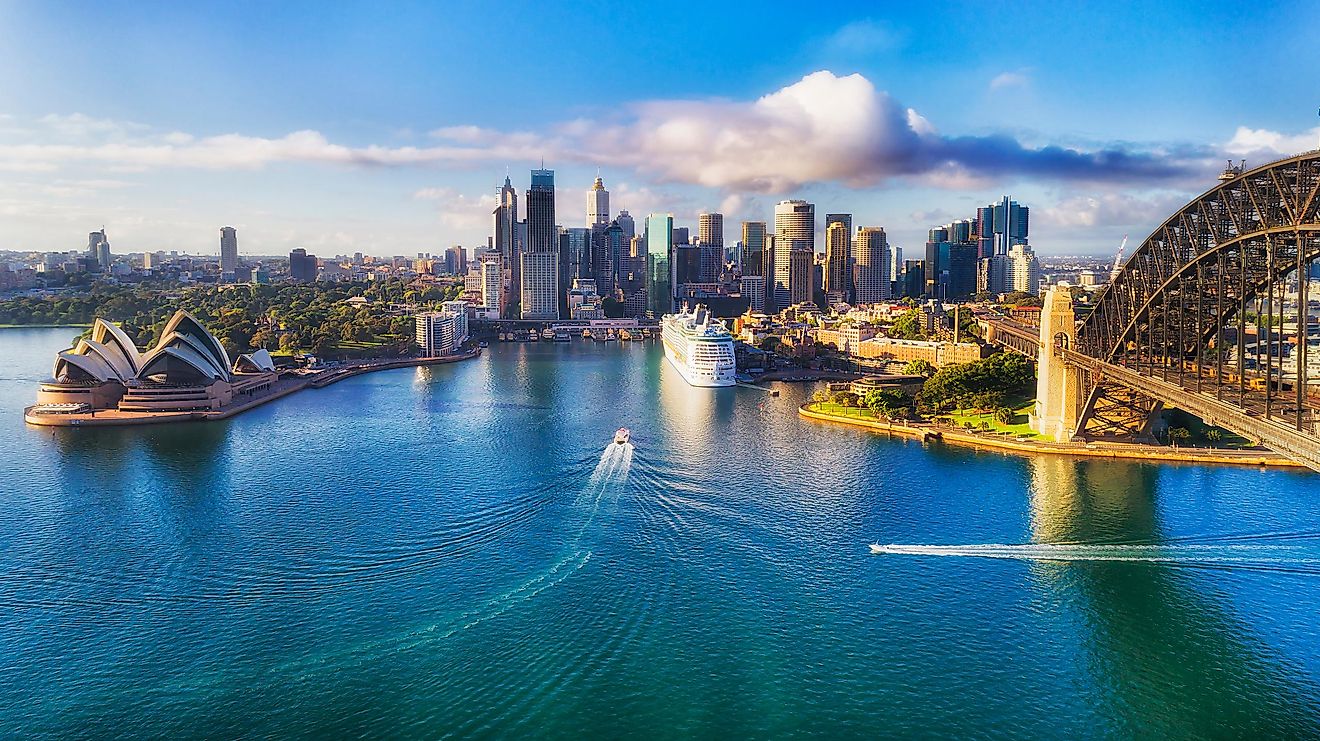 The Opera House in Sydney is listed as a UNESCO World Heritage site.
In the Parliament House located in Canberra, there is an incredible number of notable artworks, with Magna Carta being just one among them.
Every year, the Rialto Towers host a running-event in which participants try to climb as fast as they can up the 1,642 steps that lead them to the finish, which is a sky deck.
Australia, the Land of Down Under, is the sixth biggest country in the world if we look at the size of their national borders. The continent itself (along with Tasmania, and numerous smaller islands) is home to many different types of terrains: there are deserts, mountains, long beaches, and substantial tropical rainforests. The architecture you can see and visit in Australia is no different - numerous impressive buildings will make you stand in awe. 
8. Sydney Opera House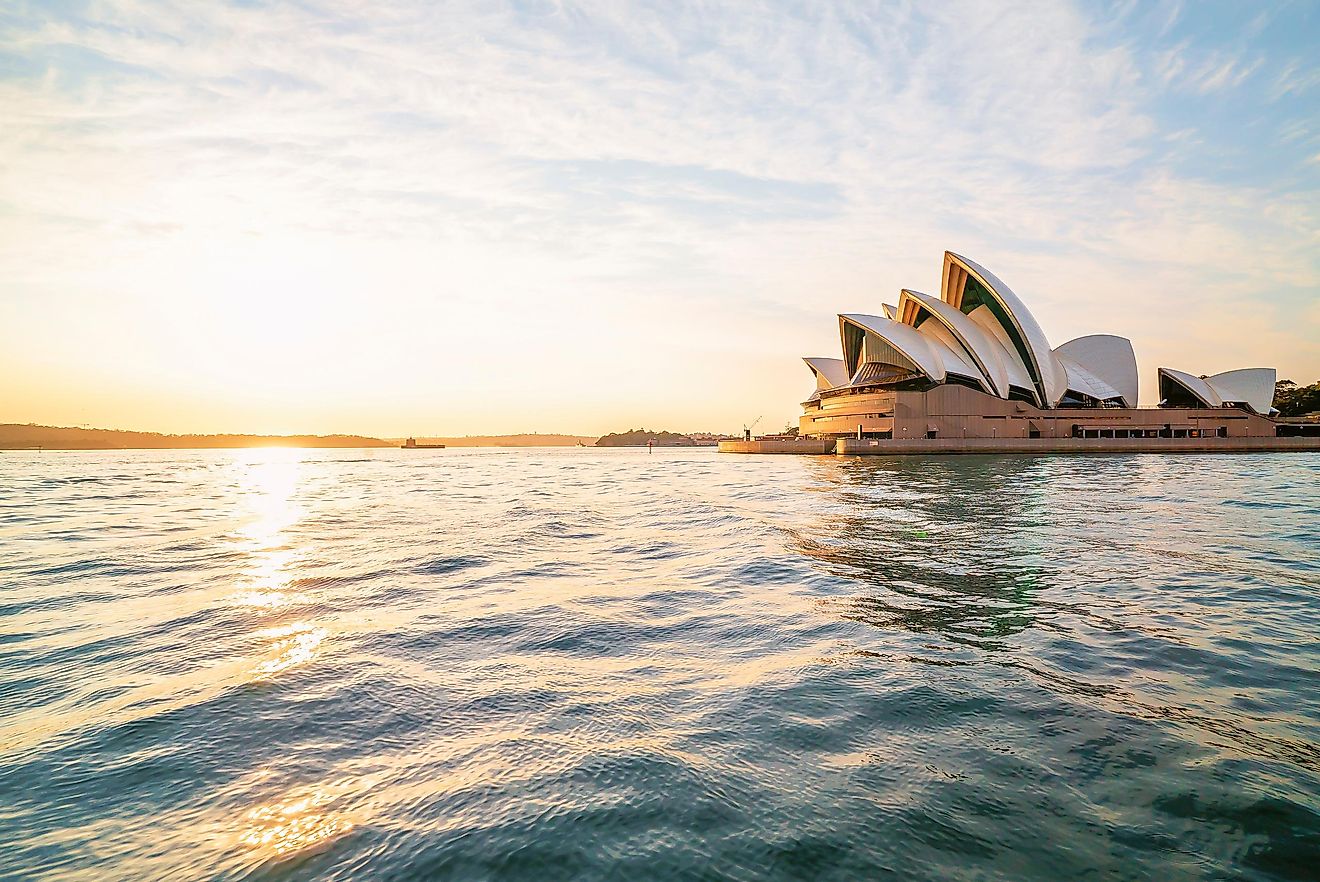 Probably the most famous opera house on this planet is located in Sydney, in the New South Wales region. The construction started in 1959, after a design that was done by an architect from Denmark named Jørn Utzon.
In 1973, the Sydney Opera House was completed and opened. Almost 2,000 events are held inside this monumental building each year, making it the biggest performing arts center in the world. The cost was around A$102 million, which would be more than A$900 million by today's inflation rates. 
7. Rialto Towers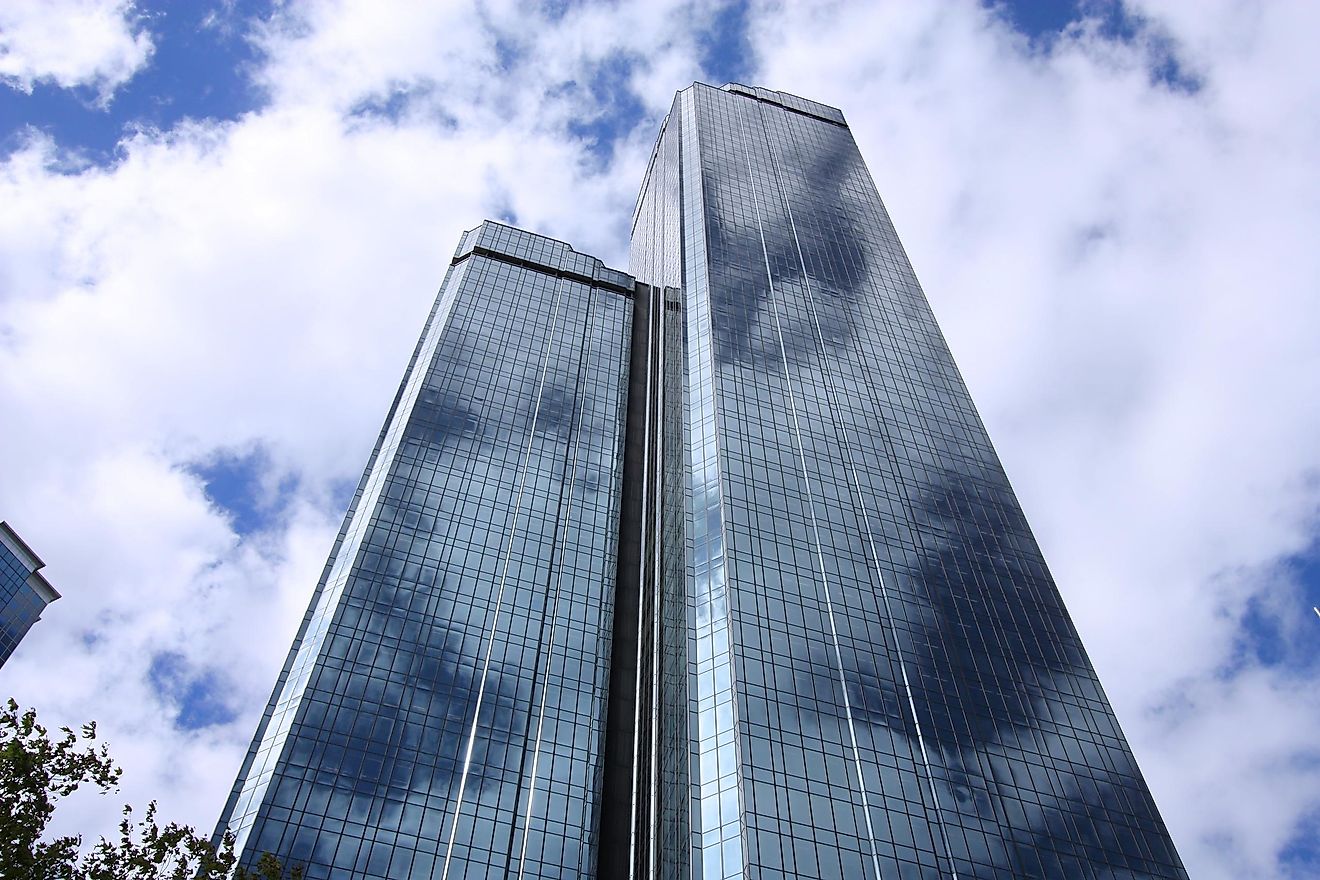 There is probably nothing unusual in the fact that you can see skyscrapers in dense business districts in every large city in the world. However, most of them were not built in the style of Gothic architecture, like they were in Melbourne in 1986. The Rialto Towers are 63 floors above the ground, and except for their unusual choice of style, they also have an enormous glass facade and an observation deck that is opened to the public.  
6. Parliament House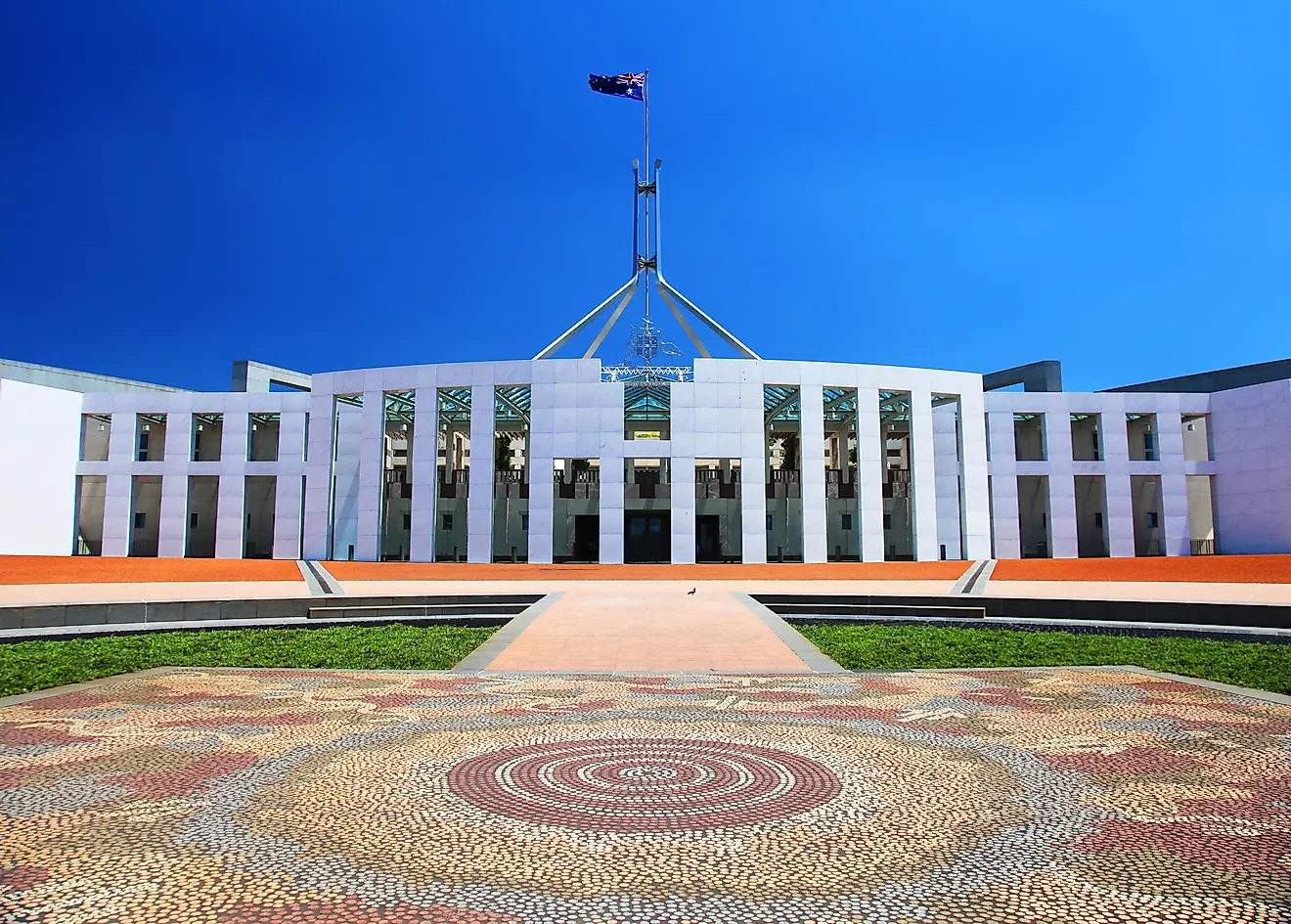 The location of this grand building is in Australia's capital - Canberra. The structure emerged in 1988, on top of the Capitol Hill. The most impressive feature of this architectural wonder is the choice of shapes that make the building. There are two boomerangs, together with two axes that are used to represent the history of their land and symbolize the process of legislative practices. There are more than 4,500 rooms and large halls inside the Parliament House!
5. Australia Square Tower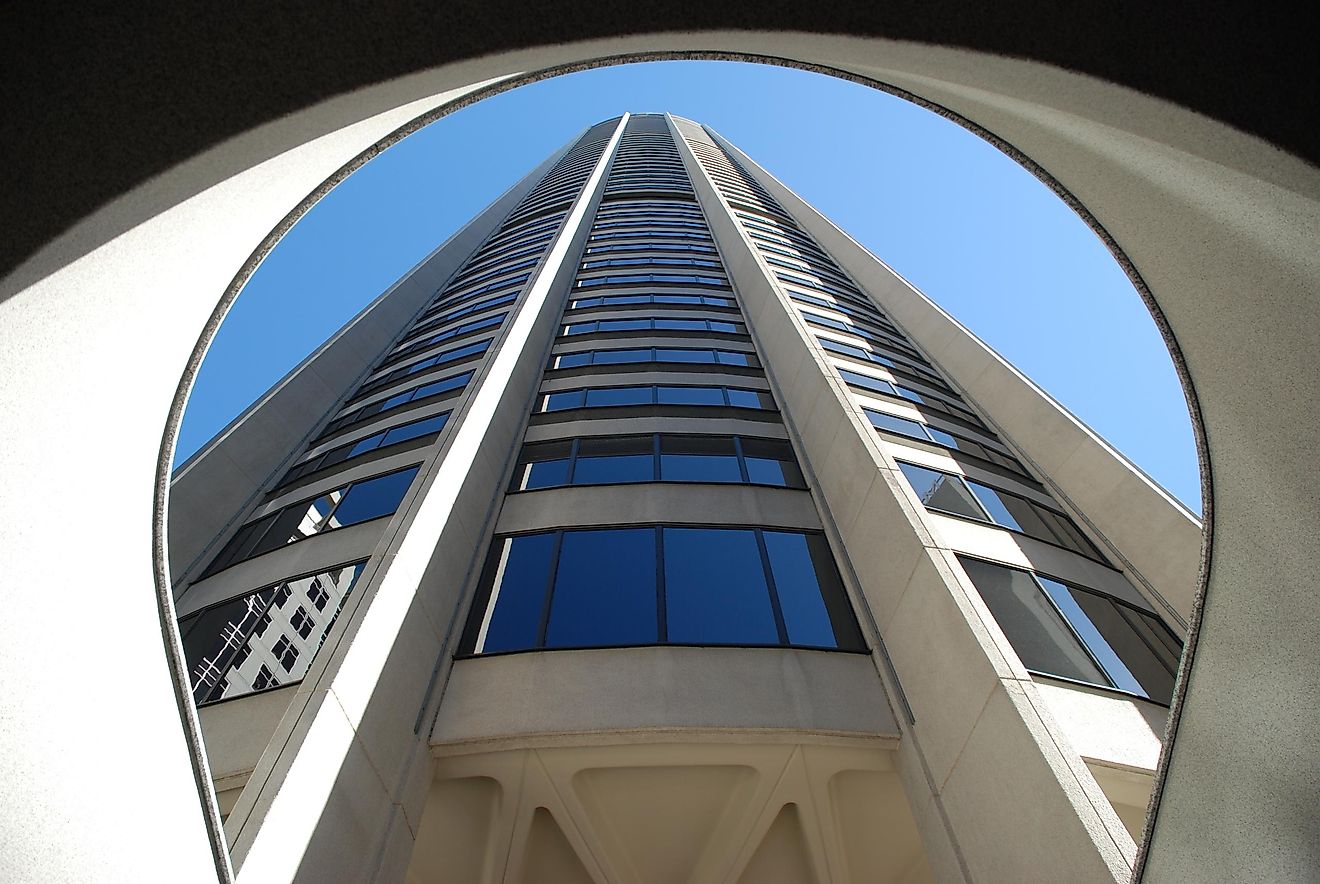 An incredibly innovative approach to design is definitely a way to describe the famous skyscraper in the Sydney business district. Fifty floors above the ground, home to many retail and office types of business. This two-part monumental structure is also filled with restaurants and fitness centers. 
4. Queen Victoria Building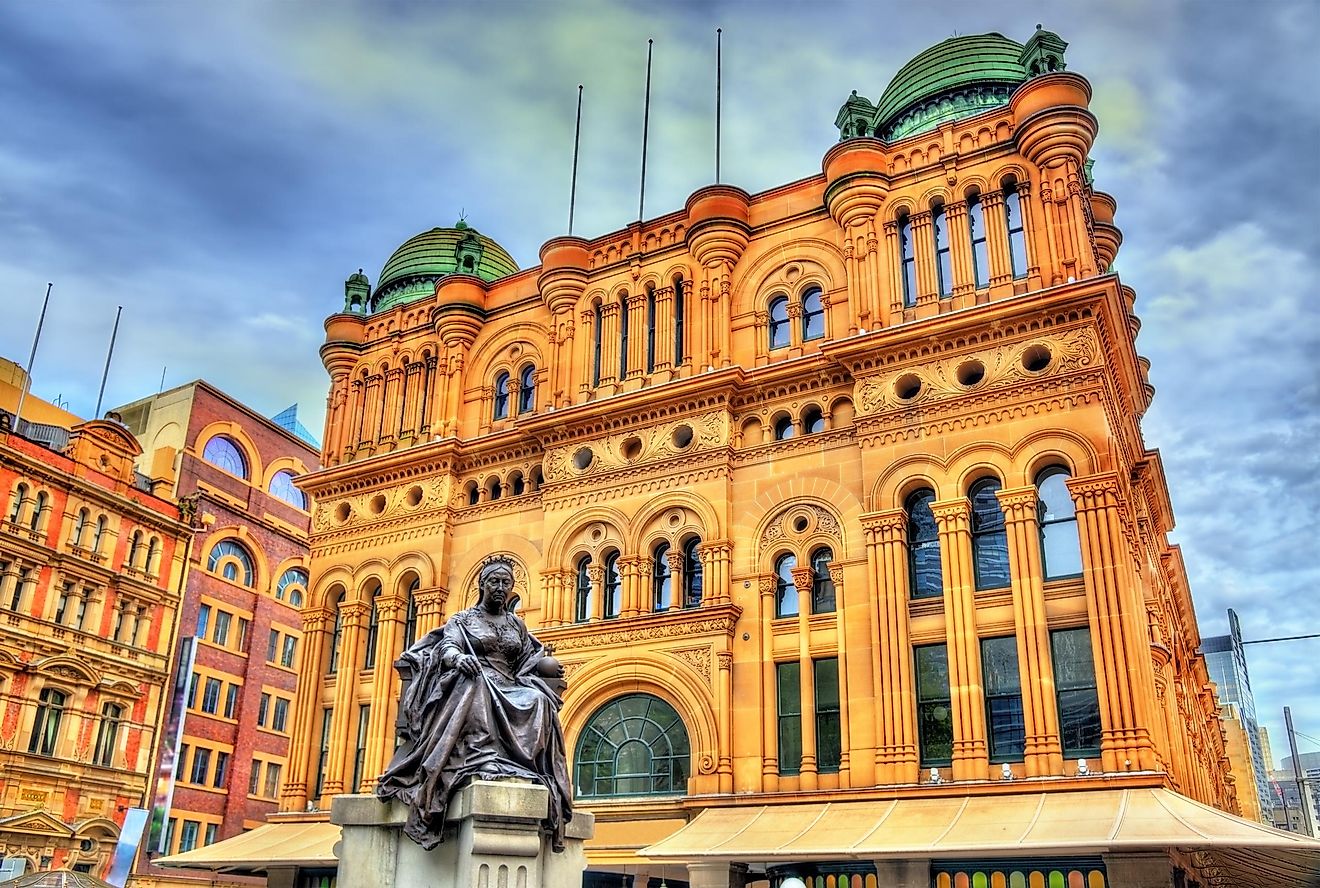 The original intention behind this building was that it was supposed to be a marketplace. After it was opened in 1898, it sure did become a spectacular place where you can do all kinds of shopping. There are more than 170 different stores and cafes inside the Queen Victoria Building, and the exceptional highlight is a massive central dome, together with Romanesque style architecture details. 
3. Royal Exhibition Building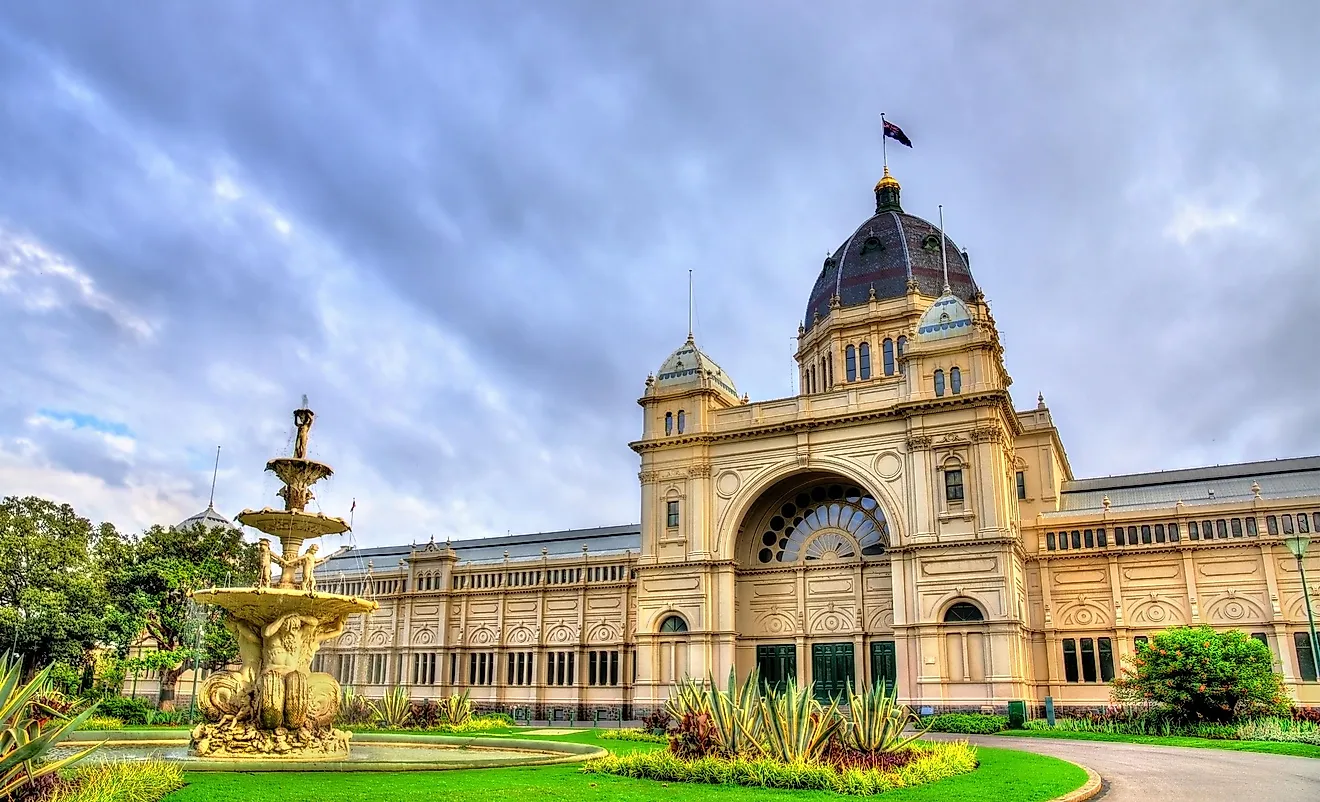 In 1880, after this building was completed in Melbourne, it became the first commonwealth house of parliament. It is one of the most excellent examples of structures erected in the so-called Great Exhibition Era, and it has hosted hundreds of cultural events. 
2. 120 Collin Street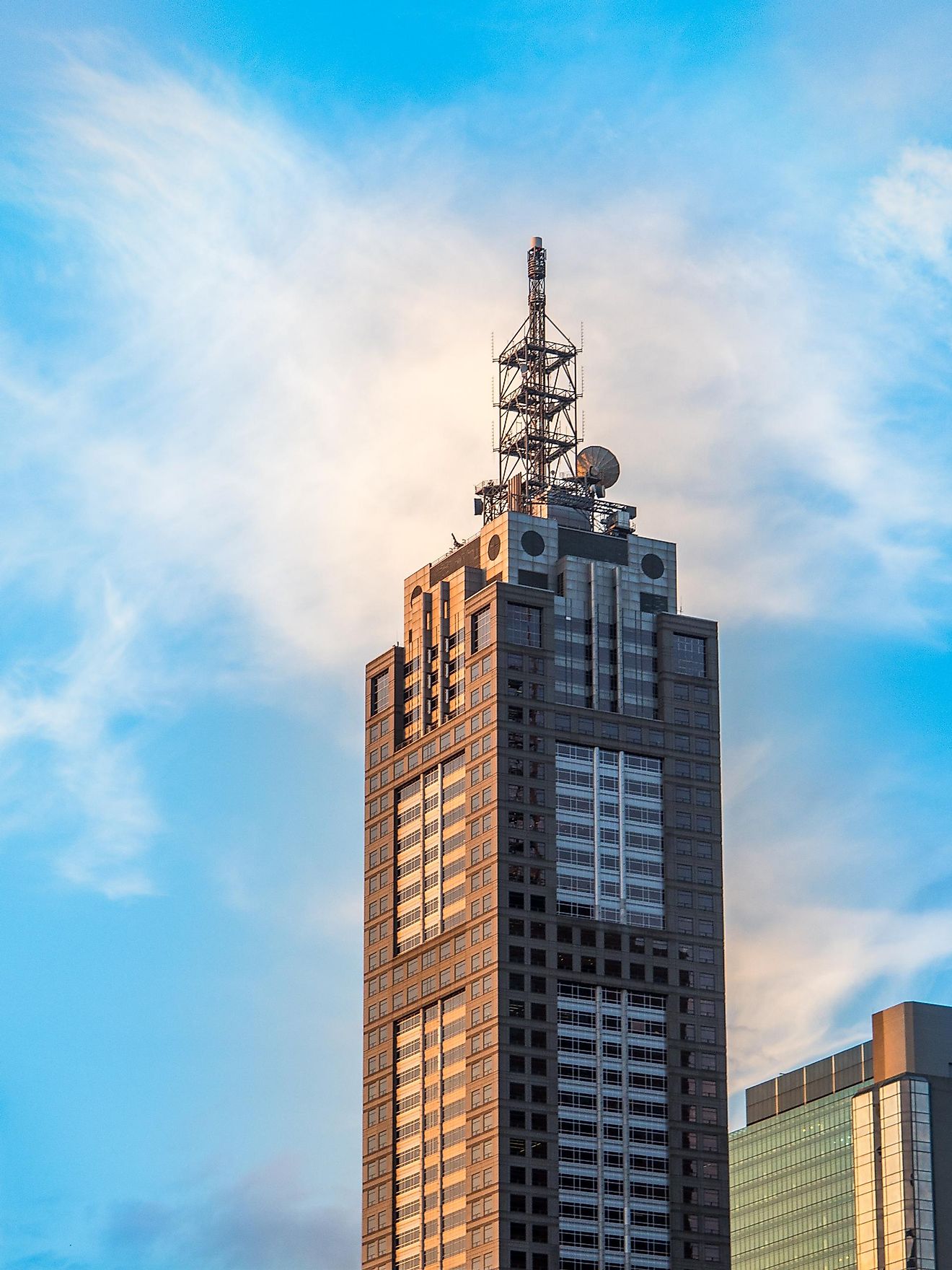 Another skyscraper that can be seen in the business center of Melbourne is this postmodern building. It is home to many larger companies, law firms, and banks. Standard & Poor's, Citigroup, Bank of America - everyone is enjoying the marvelous panoramic of Melbourne.
1. Flinders Street Railway Station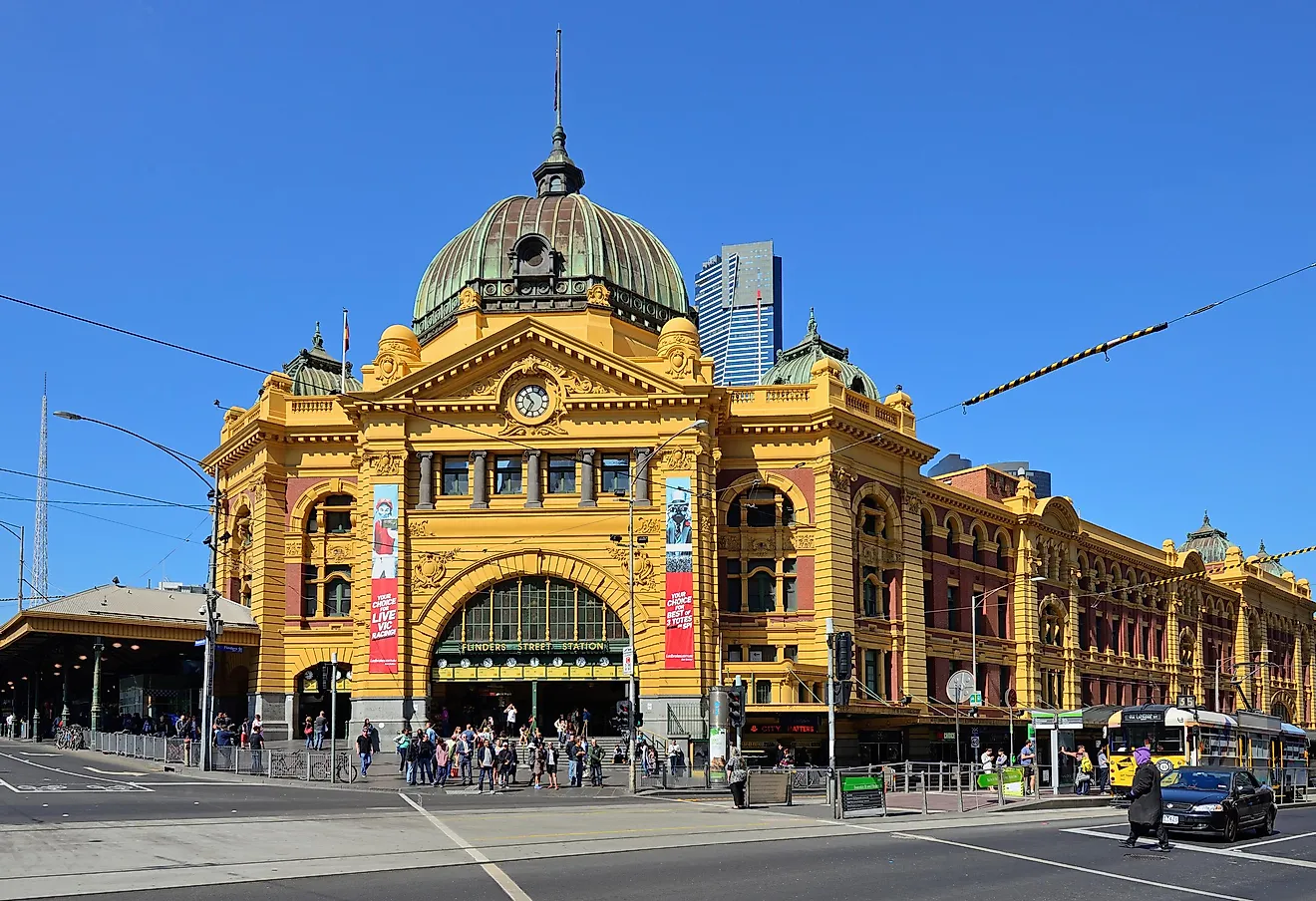 In 1909, this iconic building became the first railway station in Australia. Melbourne was always a place that hosted a lot of trade markets, and this train station rendered it one of the most active places on Earth. The Flinders Street Railway station is embellished with a beautiful dome, and the art nouveau style of architecture is something that makes this building stand out from every other train station in the world.