World Facts
8 Interesting And Unique Facts About Somalia
A list of fascinating facts about Somalia. Learn more about one of the world's least-understood countries!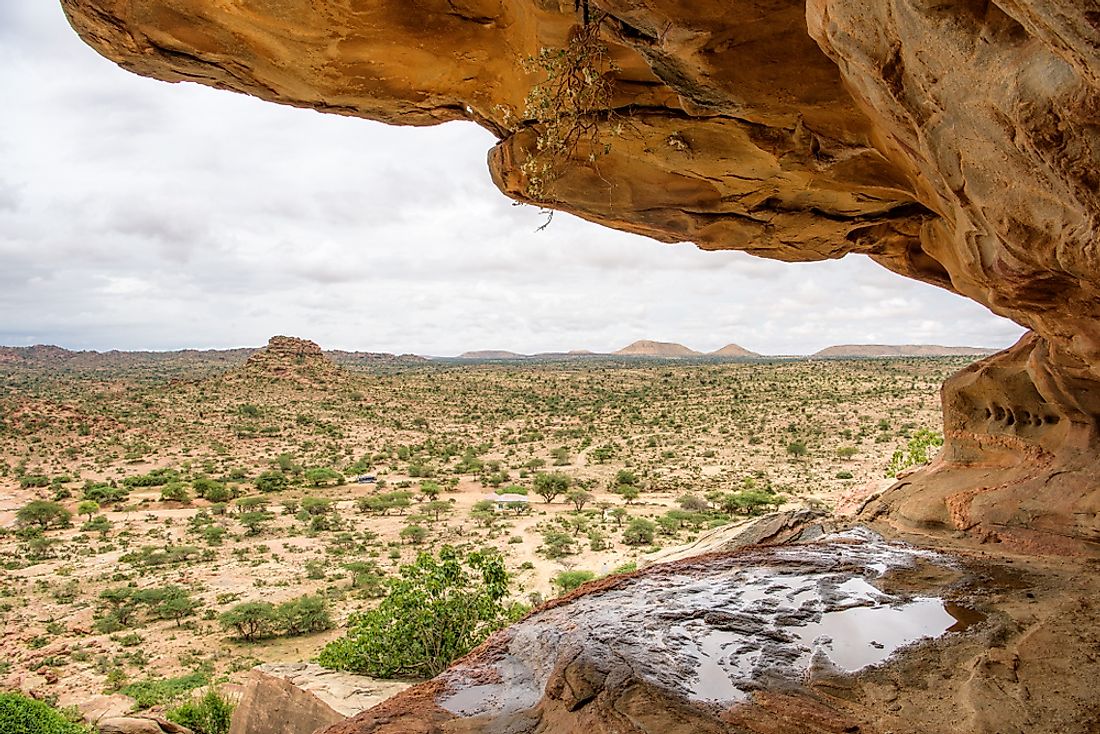 Located in the Horn of Africa, Somalia is a country known for its widespread poverty, civil wars, territorial conflicts, and unstable government. However, like every other country in the world, Somalia also has its own share of exciting destinations, unique cultures, and fascinating geographical facts. Below is a list of some of the most interesting and unique facts associated with Somalia.
1. Somalia Is One Of Africa's Most Culturally Homogeneous Countries
While most African countries have ethnically diverse populations, Somalia is one of the continent's most ethnically homogeneous nations. 85% of the country's population comprises of ethnic Somalis. They are mainly found in northern Somalia. The ethnic minorities are primarily in the southern part of the country.
2. Somalia Has Longest Coastline In Mainland Africa
Somalia has a long coastline on the Indian Ocean and the Gulf of Aden. The coast of the country stretches 3,025 km, the longest of all countries in mainland Africa. The Indian Ocean and the Guardafui Channel borders the country to the east while the Gulf of Aden is on the north of Somalia.
3. Somalia Has One Of The Lowest Life Expectancies In The World
The life expectancy for Somalian men is only 53.5 years while that for women is 56.6 years. The country is among the world's 10 countries with the youngest life expectancies. Years of civil wars and violence, an unstable government, high levels of poverty, a harsh climate, and other factors have combined to produce a lethal environment in the country where the citizens are highly prone to death due to communicable diseases and violent crimes.
4. The Infamous Somali Pirates Are From This Country
For several years, piracy off the coast of Somalia by Somali pirates had been a major menace to international fishing and cargo vessels. Many vessels were looted by the Somali pirates or the crew of such vessels was held hostage and released on ransom money. The Somali pirates involved in such illegal operations were infamous for their ruthless nature. In recent times, however, the action of the international community has helped establish a relatively safe environment for shipping vessels moving along the Somali coast.
5. Laas Geel Cave Paintings Of Somalia Are Very Famous
Laas Geel refers to some cave formations near Hargeisa, Somaliland. The Laas Geel has some of the Horn of Africa region's most ancient cave paintings. They probably date between 9,000 and 3,000 years BC. The paintings are among the most famous ones of their kind in Africa. The vivid rock art of the Laas Geel depicts cattle in ceremonial robes, a domesticated dog, giraffes, humans, etc. The paintings are also in well-preserved condition since they are naturally protected by granite overhangs.
6. Somalia Has One Of The Highest Fertility Rates In The World
An average of about 6 children are born per woman in Somalia. That is a huge figure indeed! The culture of the country encourages child-bearing. It is considered to be the primary duty of a married woman in Somalia. However, many children in the country also die early. Poverty and poor health facilities in Somalia make children vulnerable to many diseases.
7. Somalia Has One Of Africa's Lowest HIV Infection Rates
While HIV/AIDS plagues most of the African continent, claims millions of lives every year in the region, and puts a significant burden on the country's economy, Somalia is more fortunate in this regard.
8. Somali Homes Smell Good
In Somalia, people often perfume homes after large meals or on special occasions when guests are visiting their homes. Dabqaads, a white clay or soapstone pot, is used as an incense burner. Frankincense or other incense is placed on hot charcoal inside a dabqaad which then burns for about ten minutes. The fragrance so generated remains in the house for several hours.
About the Author
Oishimaya is an Indian native, currently residing in Kolkata. She has earned her Ph.D. degree and is presently engaged in full-time freelance writing and editing. She is an avid reader and travel enthusiast and is sensitively aware of her surroundings, both locally and globally. She loves mingling with people of eclectic cultures and also participates in activities concerning wildlife conservation.
This page was last updated on April 12, 2019.
Citations
Your MLA Citation
Your APA Citation
Your Chicago Citation
Your Harvard Citation
Remember to italicize the title of this article in your Harvard citation.